Alumni Career Events
The College of Business and Technology is proud to offer programming that fosters the interaction of alumni with current students. Recent offerings included:
Employer Days on campus
Class Talks that dovetail with course content
College of Business and Technology Career Fair
Student-Alumni-Employer Networking Events
We love to welcome our alumni back to campus to speak to students about their careers and the future of the job market in their chosen fields.

For several years running, the College of Business and Technology has proudly welcomed back alumni from a cross section of industry, including insurance, hospitality, accounting, construction/development, banking, healthcare, retail, fashion merchandising, government, military, and surveying.
Some questions which alumni may encounter from students include:
How did you choose your career path?
In the current economic climate, what is your best advice for job seekers?
What do you look for in a candidate when hiring?
What methodologies have you used since leaving ETSU to expand your professional network?
What is the best decision you made as a student at ETSU?
What implications did this decision have on your future career/employment?
What classes did you find especially helpful to you as you launched your career?
What is a typical day like in your chosen field/industry?
What are key strategies for success during the first year on a new job?
How have your experiences at ETSU impacted your career - short term and long term?
---
If you are interested in connecting with CBAT students via any of our alumni based programs, please contact Melinda LaPrade, College Director of Career Services, at laprade@etsu.edu.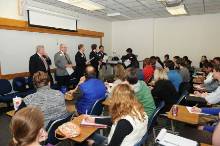 Alumni Return to the Classroom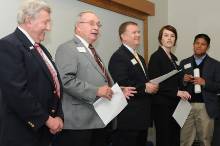 Panelists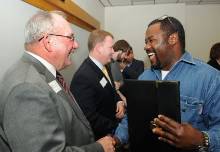 Panelists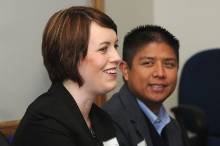 Panelists