High School Summer Camp
Due to the uncertainty with the coronavirus outbreak, the annual summer camp, Simulated Medicine in Action, has been canceled for this year - 2020.

The Center for Experiential Learning at the East Tennessee State University Quillen College of Medicine presents the annual summer camp, Simulated Medicine in Action for high school students.
June 1-5, 2020
This one-of-a-kind experience will allow students the opportunity to take on the role of primary health care provider as they care for their patients in a setting that closely mimics the emotional and physical characteristics of a hospital or clinic.
We are proud to announce our new partnership with the Langston Centre. This partnership fosters engagement with our local community and provides an opportunity for students to make connections with local health care professionals while engaging in hands-on experiences.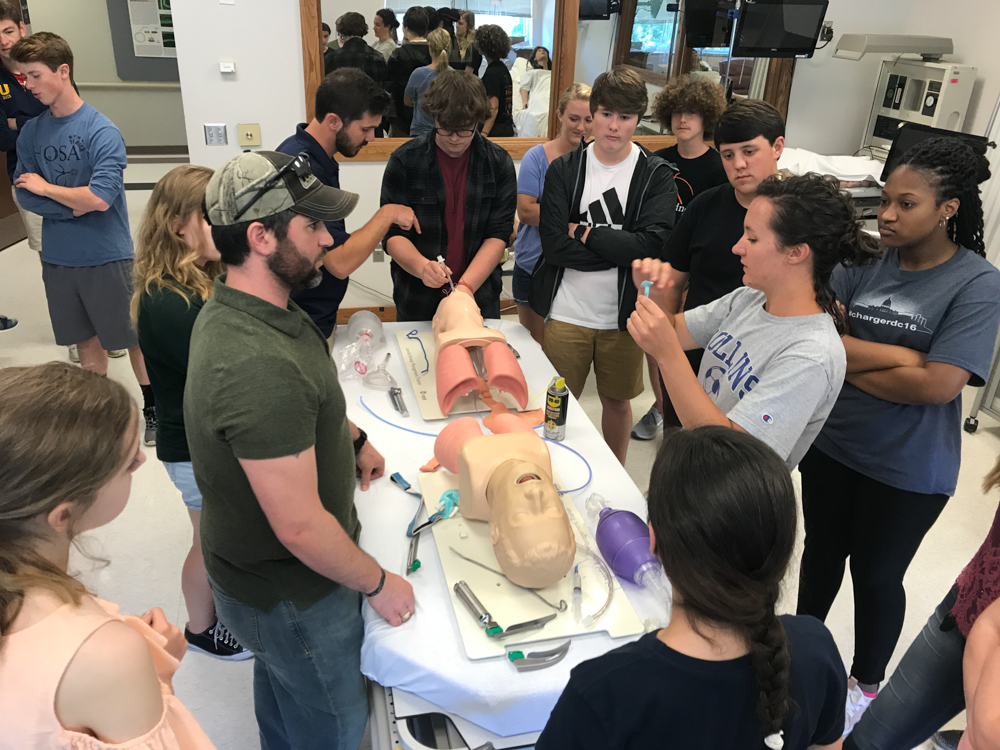 This week-long camp will emphasize the following aspects of health care:
Patient History
Physical Examination
Assessing Vital Signs
Process of Diagnosis
Phlebotomy
Common Laboratory Tests
Imaging
Suturing
Simulated Patient Visits
CPR and Trauma
Critical Thinking in Medicine
Provider-Patient Relationship
On the final day, students will experience simulated morning rounds, seeing standardized patients alongside attending physicians. In the afternoon, they will be responsible for running a simulated emergency department.
Come join us for this truly unique opportunity to discover the realities of what it means to actively participate in healthcare!
There is no cost to attend this workshop. Camp will run each day (M-F) from 9 am to 3 pm. We would be happy to answer any questions addressed to the SMIA team at our email account: simmedicalcamp@gmail.com
The application is now available for submission and will also have directions regarding submission of the parental consent form.

** Cancelled Due to the uncertainty with the coronavirus.**