Johnson City Community Health Center
Get your FLU Shot today!

We provide Telehealth services wherever you are.

We are now taking Walk-ins.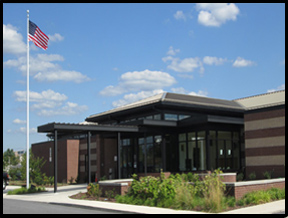 The Johnson City Community Health Center (JCCHC) marks a new chapter for the Johnson City Downtown Clinic (JCDC), which the College of Nursing has operated since 1990. The JCDC was originally established to serve the needs of the local homeless population in Johnson City and has expanded over the past 28 years to include the uninsured, underinsured, TennCare enrollees, a growing Hispanic population and medically indigent individuals.
The Johnson City Community Health Center provides evidence-based care for patients seeking primary care, prenatal care and/or socialization needs for various population groups in our community.
Community Health Center Quick Facts
The JCCHC is one of only a few nurse-managed community health centers (CHC) in the nation to be designated as a Federally Qualified Health Center (FQHC)
Stands out as a state-of-the-art, interdisciplinary facility for the delivery of primary health care services and education of students
Many outreach contacts each year are provided to individuals on the street, in shelters and in farm worker camps
No one is turned away because of their inability to pay
HRSA Health Center Quality Leader Awardee

Health Center Quality Leaders were among the top 30% of all HRSA-supported health centers that achieved the best overall clinical outcomes, demonstrating high-quality across their clinical operations.
---
JCCHC Details
Services

Acute, chronic and preventive care for all family members
Behavioral health services
Breastfeeding assistance and support
Dental services
Diabestes management and education
Diagnostic testing
Health education
Health insurance application assistance
Infectious disease
Mammography
Medical legal partnership
Medication Assistance
Mental health counseling
Pediatrics/newborn primary care
Pharmacy services
Prenatal/postpartum care
Radiology services
Social work services
Telehealth for specialty referrals
Women's Health

Insurance

Johsnon City Community Health Center accepts most insurance plans and networks. The terms of these health plans are subject to change. Please contact your insurance carrier prior to your visit to verfiy coverage, co-pay responsibility and that your insurance plan is participating with Johnson City Community Heatlh Center. Confirming this information in advance will help avoid any unforeseen chargers.

Aetna Better Health Medicaid
Amerigroup
Beacon Behavioral Health
Blue Cross/Blue Shield

Blue Network P
Blue Network S
Blue Advantage
Blue Care
Cover Kids
Dual Special Needs Plan
TennCare Select

Cigna Healthcare
Humana ChoiceCare
Humana Medicare Advantage
Magellan
Medicaid
Medicare
Railroad Medicare
MSHA Team Member Commercial
Multiplan/Beech Street
Optima Sentara
Optima Medicaid
TriCare East Region
United Healthcare

PPO
United Healthcare Medicare Advantage

VA Health Network
VA Premier DSNP
VA Premier Medicaid
Billing

Understanding Your Statement

As a patient of ETSU, College of Nursing Practice Sites, we submit a claim to your health insurance provider, including Medicare, and any secondary insurance before we bill you. If you owe a balance that was not covered by your insurance, or if you are a self-pay patient, you will receive a statement by mail.

ETSU, College of Nursing Practice Sites provide patients a consolidated statement (per guarantor). If you have a question regarding your statement, please call the billing office. Their contact information is located at the end of this section.

Payment Options

Payment is due within 30 days of billing. We accept personal checks and major credit cards (Visa, MasterCard, American Express, and Discover).

Patients can pay a statement balance using one of the following options:

Mail- complete and return payment coupon attached to statement
Phone- Monday through Friday, 8am-4:30pm

Health Insurance

If you have health insurance, our billing office will first bill your insurance carrier. If your insurance plan does not cover a service or procedure, or does not cover the entire cost, you will be responsible for the non-covered fees.

If you have insurance coverage and wish to update your insurance information for billing, please contact the billing office immediately. Most insurance companies have timely filling requirements.

Medicare

If you are covered by Medicare, we will submit your claims to Medicare on your behalf. After Medicare makes its payment, we will bill your supplemental or secondary insurance carrier for the remaining balance (as determined by Medicare). If you do not have supplemental or secondary insurance, you will be responsible for the remaining blanace. Please refer to your EOMB (Explanation of Medicare Benefits) and/or your EOB (Explanation of Benefits) from your supplemental or secondary insurance for additional information.

Self-Pay and Sliding Fee Discount

If you do not have health insurance or if you are seeking care that is not covered by your insurance plan, you are considered a self-pay patient. All patients at ETSU, College of Nursing Practice sites, can apply for the Sliding Fee Discount Program. For additional information about our Sliding Fee Discount Program policy, please contact the billing office.

Payment Arrangements

If you wish to make payment arrangements for an outstanding statement balance, pleasae contact the billing office.

Billing Office Contact Information

Last Name A-G - Myrna Jones - 423-439-4078

Last Name H-O - Amanda Maupin - 423-439-4071

Last Name P-Z - Cristy Mitra - 423-439-4072

Hours of Operation: Monday through Friday 8am-4:30pm

Directions & Public Transit Information






Public Transportation Routes

Red route: West Market St. Bus Stop. Runs at :23 after the hour.

What to bring on your first visit

The Patient Registration Form must be completed prior to your first visit. We are a Federallly Qualified Health Center (FQHC), and are required by Federal law to collect some of the information asked in the packet for statistical purposes only. This is reported annually on a total patient basis. Individual patient information is not reported or disclosed.

our providers desire to make your first visit with us a success and are interested in learning as much as possible about your current health status. Please come prepared to talk about your health history with your new provider. Please bring your signed patient information form, photo ID, and all your medication bottles you are currently taking.

If you are insured with TennCare, Medicare, or private insurance, please bring your insurance card and a photo ID.

Completed Sliding Fee Scale and Proof of Income

To qualify for the sliding fee discount a signed sliding fee application will also need to be submitted. Please complete both sides of the form. patients applying for the sliding fee scale will also need to bring a recent proof of income. Examples of acceptable proof of income are : 2 consecutive check stubs (most recent), tax return for the most recent tax year, eligibility letters from Department of Human Services for assistance programs (SNAP, WIC, etc.), or signed Employer Sliding Fee Eligibility form verifying income.

Thank you for your cooperation, and we look forward to serving you.
Providers and Staff

Primary Care Nurse Practitioners:

Sarah Taylor
Family Nurse Practitioner (FNP)

Becky Morrison
Certified Pediatric Nurse Practitioner (CPNP)

Jason Nicholson
Family Nurse Practitioner (FNP)

Conwedee Karmue
Family Nurse Practitioner (FNP)

---

Women's Health Practitioner

Amanda Reichenback
Family Nurse Practitioner (FNP)

Mollie Tolan
FNP / Certified Nurse Midwife

Joy McLain
Womens Health Nurse Practitioner (WHNP)

---

Behavioral Health

Carmen Jones
Psychiatric Mental Health Nurse Practitioner (PMHNP)

Ernest Maupin
Psychiatric Mental Health Nurse Practitioner (PMHNP)

---

Dental Hygiene

Dr. Nicole Mancini
Dental Director

Angelia Hurley
Dental Hygienist

Shelia Rustin
Site Coordinator

---

Radiography & Sonography

Jennifer Honeycutt
Radiology Tech

---

ETSU Charitable Pharmacy

Andrea Erb
Pharmacy Director

Janel Brummel
Pharmacy Tech

---

Nursing Staff

Danielle Crumly
Nurse (LPN)

Robin Wellnitz
Nurse (LPN)

---

Office Staff

Trish Aniol
Patient Family Advocate

Elizabeth Batrez
Patient Care Representative

Laura Gentles Gonzalez
Certified Medical Interpreter

Windy McElyea
Patient Care Representative

Amber Miniard
Patient Care Representative

Laura Leon
Patient Care Representative

Nicole Echeverria
Medical Interpreter

---

Administration

Roslyn Robinson
Associate Dean of Practice, ETSU Health Chief Nursing Officer

Silas Tolan
Executive Director for Office of Practice, and all Practice Clinics

Vanessa Smith
Practice Administrator

Dr. Kayla Norman
Clinical Director





Contact Us

Hours of Operation

Note: New patients accepted, please call to schedule an appointment.

ATTENTION PATIENTS: SCHEDULE CHANGES

The clinic will be closing Wednesday, January 19, 2022 at 4:30pm due to Staffing Shortage. We apologize for any inconvenience. We will reopen Thursday, January 20th at our regularly scheudled time.

Monday 8am-4:30pm

Tuesday 8am-4:30pm

Wednesday 8am-8pm

Thursday 8am-4:30pm

Friday 8am-4:30pm

Saturday CLOSED

Sunday CLOSED
---
ETSU Charitable Pharmacy
The ETSU Charitable Pharmacy provides medications to qualifying individuals. The qualifications are being 200% or below the federal poverty level and uninsured. Additional qualifications include living in Washington County, TN or seeing a provider at the Johnson City Community Health Center or the Johnson City Downtown Day Center.

Location: Johnson City Community Health Center, 2151 Century Lane, Johnson City, Tennessee

Hours of Operation: 9 am to 1 pm Monday through Friday

Phone number: 423-929-6916
Care Coordination


---
College of Nursing Clinical Rotation, Research, and Grant Requests
If you wish to complete a precepted clinical placement, conduct research at, or submit a grant for one of the ETSU College of Nursing, nurse-led clinics, please review the information below:
Clinical Rotations Request Process and Requirements for College of Nursing Clinics

CLINICAL ROTATION REQUEST PROCESS

To request a clinical rotation within the College of Nursing (CON) Nurse-Led Clinics (Johnson City Community Health Center, Johnson City Downtown Day Center, University Health Center, Hancock County School Based Health Center, or Mountain City Extended Hours Health Center please follow the process and timeline below:

To be considered for a clinical rotation all requests must be submitted to Amy Byrd via email in the Office of Practice addressed to CHCStudents@etsu.edu, on or after the dates listed below with "Clinical Rotation Request" in the subject line of the email. These dates will remain the same year to year.

Spring Semester Rotation: Applications will be accepted on or after October 1st for the Spring Semester beginning in January of the same academic year.

Summer Semester Rotation: Applications will be accepted on or after March 1st for the Summer Semester beginning in May of the same academic year.

Fall Semester Rotation: Applications will be accepted on or after May 1st for the Fall Semester beginning in August of the following academic year.

EXAMPLE: To request a rotation for Spring 2022, requests will be accepted no earlier than 10/1/2021. Applications submitted for a semester rotation prior to the date an application opens for a given semester will not be considered.

The following information must be included in your request for consideration:

Student Name
E# (If ETSU Student)
Student Email
Phone Number
School Attending
Program (FNP, DNP, etc.)
Expected Graduation Date
Which specialty is being requested (Adult, Pediatrics, Women's Health)
Number of Hours Needed
Preferred Clinical Site (JCCHC, JCDDC, UHC, HCSBHC, MCEHHC)
Date confirmation of acceptance into program needed by

---

CON CLINICAL ROTATION REQUIREMENTS

Upon acceptance by the Office of Practice to complete a clinical rotation within the CON Clinics students must provide the following prior to beginning their clinical rotation:

Criminal Background Check completed within the past 12 months


Proof of Immunizations:


Influenza – 1 dose of vaccine annually
Measles, Mumps, Rubella (MMR) - two doses (dose #1 now, #2 at least 28 days later or positive titer indicating immunity)
Hepatitis B – 3 dose series (dose #1 now, #2 in 1 month, #3 approximately 5 months after #2 or positive titer indicating immunity)
Tdap or Td Booster – one dose of vaccine within the past 10 years
Varicella – 2 dose series 4 weeks apart or positive titer indicating immunity

Evidence of negative TB skin test annually, or chest x-ray if positive


Completion and/or proof of ETSU HIPAA Part One and HIPAA Part Two Training


Completion and/or proof of ETSU Pathogen Training


Completion and/or proof of ETSU Portable Fire Extinguishers Training


Completion and/or proof of ETSU Hazard Communication Standard Training


Completion and/or proof of ETSU Emergency Preparedness Training


Proof of CPR Certification


Completion and proof of Electronic Health Records (EHR) Basic Training (Please contact Amy Byrd in Office of Practice for your specific training requirements)

IMPORTANT NOTE FOR CON STUDENTS: Clinical Requirements for the CON Clinics very closely aligns with requirements ETSU CON students had to meet upon acceptance into their program. Therefore, much of the required documentation may already have been uploaded to Project Concert. Upon acceptance, your documentation in Project Concert will be reviewed by the Office of Practice, and you will receive notification of any additional documentation or updates needed to your file.

Documentation required by both the CON and CON Clinics are listed above in italics. Documentation listed in bold is additional information required by CON Clinics above and beyond the CON requirements.

Student Research and Practice Project Requests with College of Nursing Clinics

Students who need to implement a project within any of the College of Nursing (CON) Nurse-Led Clinics (Johnson City Community Health Center, Johnson City Downtown Day Center, University Health Center, Hancock County School Based Health Center, or Mountain City Extended Hours Health Center please follow the process and timeline below:

To have a project considered for implementation all requests must be submitted at least four weeks prior to proposed start date. Requests should be sent to Amy Byrd via email in the Office of Practice addressed to CHCStudents@etsu.edu with "Student Research & Practice Project Requests" in the subject line of the email.

The following information must be included in your request for project implementation:

Student Name
E#
Email
Phone Number
School Attending
Program
Name of Project
Objective
Summary of Project
Institutional Review Board (IRB) approval required? (If yes, please indicate status of IRB. Once approved please submit copy of IRB Approval Letter)
Implementation Timeframe/Date
Will you need Electronic Health Record (EHR) data?

Please Note: If your project requires you to be on location within the CON, or if you require access to EHR or other confidential patient information, you may be required to meet certain other requirements not listed above. These requirements will be discussed with you in further detail upon acceptance of your project.

Grant Implementation Requests for College of Nursing Clinics

Any students/faculty that are writing a grant for submission with the intention of implementing at one of the College of Nursing CON Clinical sites must submit requests for implementation at least four weeks prior to the grant submission deadline. Requests should be sent to Amy Byrd via email in the Office of Practice addressed to CHCStudents@etsu.edu with "Grant Implementation Request" in the subject line of the email.

The following information must be included in your request for grant implementation:

Principle Investigator (PI)/Project Director (PD) name
Email
Phone
College of Employment/Title
Name of Project
Project Timeline
Submission Deadline
Abstract
Institutional Review Board (IRB) approval required?
Letter of Support Requested?v
2023.08 v. 80 | Practice Administrator