Practice Sites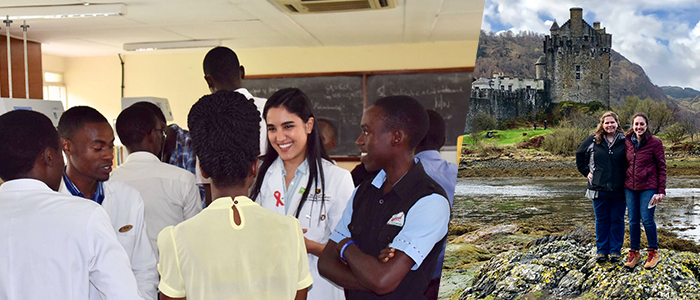 True to Gatton's mission to improve the health and quality of life of residents in Northeast Tennessee and rural Appalachia, the majority of practice sites are within the region. However, students may request placement at practice sites outside the region. With a multitude of sites and preceptors, Gatton students are placed in a broad range of practice settings.
Some APPE rotations are offered abroad and students may apply for these experiences. Month-long International Pharmacy rotations are offered in Ireland, Scotland and Hungary. Students learn about the practice of pharmacy in both inpatient and community pharmacy settings in the host country. These unique experiences expand the students' knowledge of health systems in Europe and foster an appreciation for cultural similarities and differences. Click here to follow our blog.
Two more APPE rotations afford students an opportunity to explore the practice of pharmacy in other countries: Global Health Initiatives and Global Health Outreach (click here to follow the blog). The Global Health Initiatives rotation lets students spend a month in Uganda providing care to patients in an inpatient or outpatient setting, and serving as a drug information consultant to the healthcare team. The Global Health Outreach rotation exposes students to pharmacy-related opportunities in non-traditional settings focused on an indigent population. Students spend 1-2 weeks in a foreign country and the remainder of the month is spent in preparation/planning, meetings, presentations, projects, small group discussions and care in local indigent care/service settings.