Counseling Center
Division of Student Life and Enrollment
About OASIS

OASIS is dedicated to sexual assault, relationship violence, and gender violence prevention through education and outreach about healthy sexuality and relationships. Our programs are designed to serve the needs of the ETSU population with information, education, training, advocacy, counseling, and referral services.
---
---
---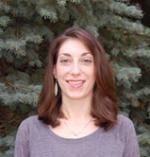 Kate Emmerich, LCSW
OASIS Program Coordinator
Email: emmerich@etsu.edu
Phone: 423-439-3333
---
OASIS information is meant to be educational in nature and to help increase dialogue and discussion about this important topic. Refer to ETSU's University Compliance webpage for specific ETSU policy information.