The University Advisement Center (UAC) is staffed by four Academic Counselors, Graduate Assistants and a Records Coordinator who provide academic advisement and guidance to Undeclared Majors regarding General Education Core Requirements and electives.
Director, University Advisement Center

Dr. Stacy Cummings-Onks
Bachelor of Arts from ETSU
Master of Arts in Counseling from ETSU
Doctor of Philosophy in Child and Family Studies from the University of Tennessee
Email: onkss@etsu.edu
Telephone: (423) 439 - 6942
Academic Counselors and Advisors
Polly Crowder
Academic Advisor
Bachelor of Arts in Elementary Education/Special Education from Clemson University
Areas of interest: Family, friends, and outdoor activities
Email: crowderp@etsu.edu
Telephone: (423) 439 - 4675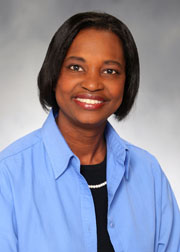 Stefanie Murphy
Academic Counselor

Bachelor of Science from Valdosta State University.
Areas of interest: reading, solving logic problems, and is an animal lover.
Email: murphys@etsu.edu
Telephone: (423) 439 - 8556


Jillian Alexander
Academic Counselor
Bachelor of Science in Biology from East Tennessee State University
Master of Business Administration from East Tennessee State University
Areas of interest: Spending time with family and friends, traveling, and crafts
Email: alexanderjm@etsu.edu
Telephone: (423) 439 - 4994
Ian Steidle
Academic Advisor
Bachelor of Arts in Mass Communication from East Tennessee State University
Areas of interest: Family, friends, outdoors, experiencing new things, traveling, and filmaking
Email: steidlei@etsu.edu
Brittany Lewis
Academic Advisor
Bachelor of Arts in Psychology from the University of Tennessee
Master of Arts in Counseling from East Tennessee State University
Areas of interest: Time with family and friends, baking, and cross stitching
Email: lewisbl1@etsu.edu
Telephone: (423) 439 - 4144
Information Research Technician
Juanita Gray
Email: grayj@etsu.edu
Telephone: (423)439-7067

Graduate Assistants (423) 439-5244
To see the full Academic Calendar, Click Here
Academic Calendar Events
---
---