ETSU Articulation with Jackson State Transfer and Adult Student Outreach
ETSU and Jackson State Community College have the following courses listed as transfer course equivalencies into ETSU. As always if you should find any course in error or not listed, please contact ETSU at 1-423-439-4213 or 1-800-462-3878. **This Transfer Course Equivalency Table is updated frequently, if your course is not listed, you should check here first: ETSU TRANSFER COURSE EQUIVALENCY TABLE




TN Transfer Pathways

*When you enter an Articulation Agreement, you agree to the following AcademicRegulations.
Ready to get your bachelor's degree?
Jackson State CC Contact:
Will Shull

Coordinator of QEP & Student Navigation
Phone: (731) 424-3520 ext. 50219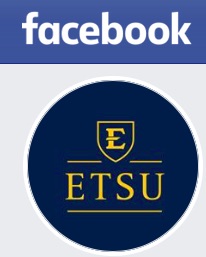 "East Tennessee State University is Northeast Tennessee's only four-year, comprehensive university. We offer you a world of opportunities to learn from faculty who are leaders in their fields, to connect with students from all over the country and world, to embrace a rich cultural life set in one of our nation's most beautiful mountain regions, and to build the foundation for your future. It's all here, waiting for you, at ETSU!