Public Administration 100% Online MPA Degree
Overview
The Master of Public Administration (MPA) is a non-business degree that offers an outstanding education for men and women seeking an exciting career in the public or non-profit sector. Students may enter the program from any undergraduate major.
The MPA is a highly marketable degree for entry into the fields of city management, urban planning, industrial recruitment, community development, non-profit administration, public budgeting, and financial management. The demand for trained public and non-profit managers has steadily increased, both in this region and beyond.
Program

The MPA is designed for working professionals looking to further their education. This degree program is ideal for those with busy schedules. The online MPA degree is perfect for those ready to advance their career opportunities without the traditional classroom experience.
Program information including curriculum and graduation requirements can be found in the ETSU Graduate Catalog.
The video below features students and a faculty member. See what they have to say about the MPA degree program!
Student Spotlight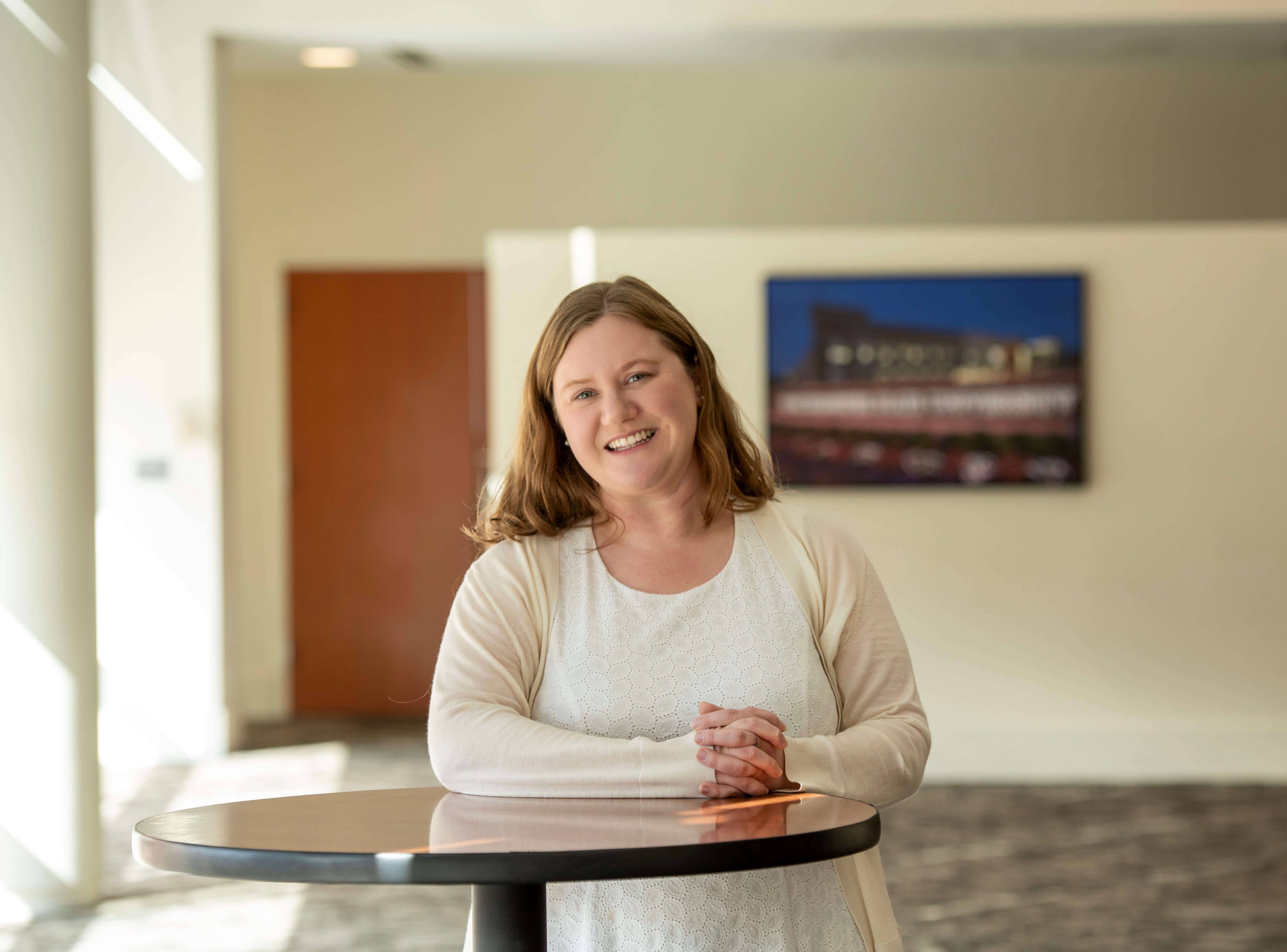 Dana Walter, MPA Student
"If continuing your education is something you've wanted for yourself but you have barriers in your way, ETSU online programming can truly remove many of those barriers. You can find the quiet time in your life to learn, thrive, and develop the best version of yourself. Professionally, I have found myself in spaces making decisions that I never thought I'd be able to and it would not have been possible for me otherwise because I did not have the support to go to school in person, at night, or on weekends."
Steps to Apply
Step 1 - Create your ETSU Application Account

Step 1 Create your ETSU Application Account by choosing the "Sign Up" option

Step 2 - Sign into the ETSU Application Portal

Step 2 Sign into the ETSU Application Portal and select "Start a New Application"

Step 3 - Complete the Remaining Fields

Step 3 Choose "Graduate," select your student type (domestic or international), select "Master's," term, then choose Public Administration and complete the remainder of the form.

---
Cost
Credits to complete this program: 36 credit hours
Fixed Rate, All Materials included
$579 per credit hour* = $20,844 total program cost*

*These totals include tuition, fees, and materials for the course, and is guaranteed to not change for 3 years.
Frequently Asked Questions
Why should a student pursue this program at ETSU? What makes it unique?

This online MPA degree is perfect for those ready to advance their career opportunities without the traditional classroom experience. The program's small class sizes offer a more personal experience; opportunities to learn and connect with faculty and practitioners with real-world experience; and an interactive curriculum built to provide first-hand experience.

What is an exciting aspect of this program?

The program's dedicated faculty along with the practical nature of the program make this program exciting.

What accreditations apply to this program?

Southern Association for Colleges and Schools.

What are the job prospects with this degree?

Public administration jobs can be found in the following industries:

Local, state and federal government agencies - state and city government, Department of Transportation, Department of Economic and Community Department etc.
Nonprofit organizations – Youth Corps, Salvation Army, United Way, etc.
Private Business – Consulting businesses, human resources, etc.

With a larger than average job growth rate and healthy salary projections, the following are examples of more specific career opportunities for professionals holding a MPA:

Fundraising Manager
International Aid

Development Worker
City Manager
Public Administration Consultant
Budget Analyst
Tax Examiner

Does my undergraduate degree have to be related to this field?

No. While some background in this field can be helpful, it is not required.

What are the prerequisites?

The student's undergraduate transcript, three reference letters, a statement of purpose, and GRE scores.

Does this program require the GRE (and/or GMAT)?

Yes, the GRE is required.

This requirement may be waived, however, for students who have already received a JD or terminal degree such Ph.D./Ed.D.

Are the courses for this program asynchronous or synchronous?

This program can be taken 100% asynchronously, allowing students more freedom with how and where they complete their degree.

Are there any on-campus requirements, meetings, orientations, etc.?

There is normally an optional welcome event on campus.




Does this program require a dissertation, field work, internship, and/or thesis?

The online program does not require an internship. However, the in-person program track requires an internship.

Is this program designed to meet the needs of adults who work full-time and/or have family obligations?

Yes!.Since the entire program can be completed asynchronously, it is ideal for students with existing professional and/or familial obligations.

What is the time to completion for full-time students?

Full-time students typically complete this program in 20 months.



What is the time to completion for part time students?

Part-time students typically complete this program in 30 months.

Is there a plan of study/course schedule available for review for both full-time and part-time students?

How many spaces are available for each cohort?

There are currently no limits for this cohort.

Does the college/department offer scholarships?