ETSU Bill Gatton College of Pharmacy Pharmacists Change Lives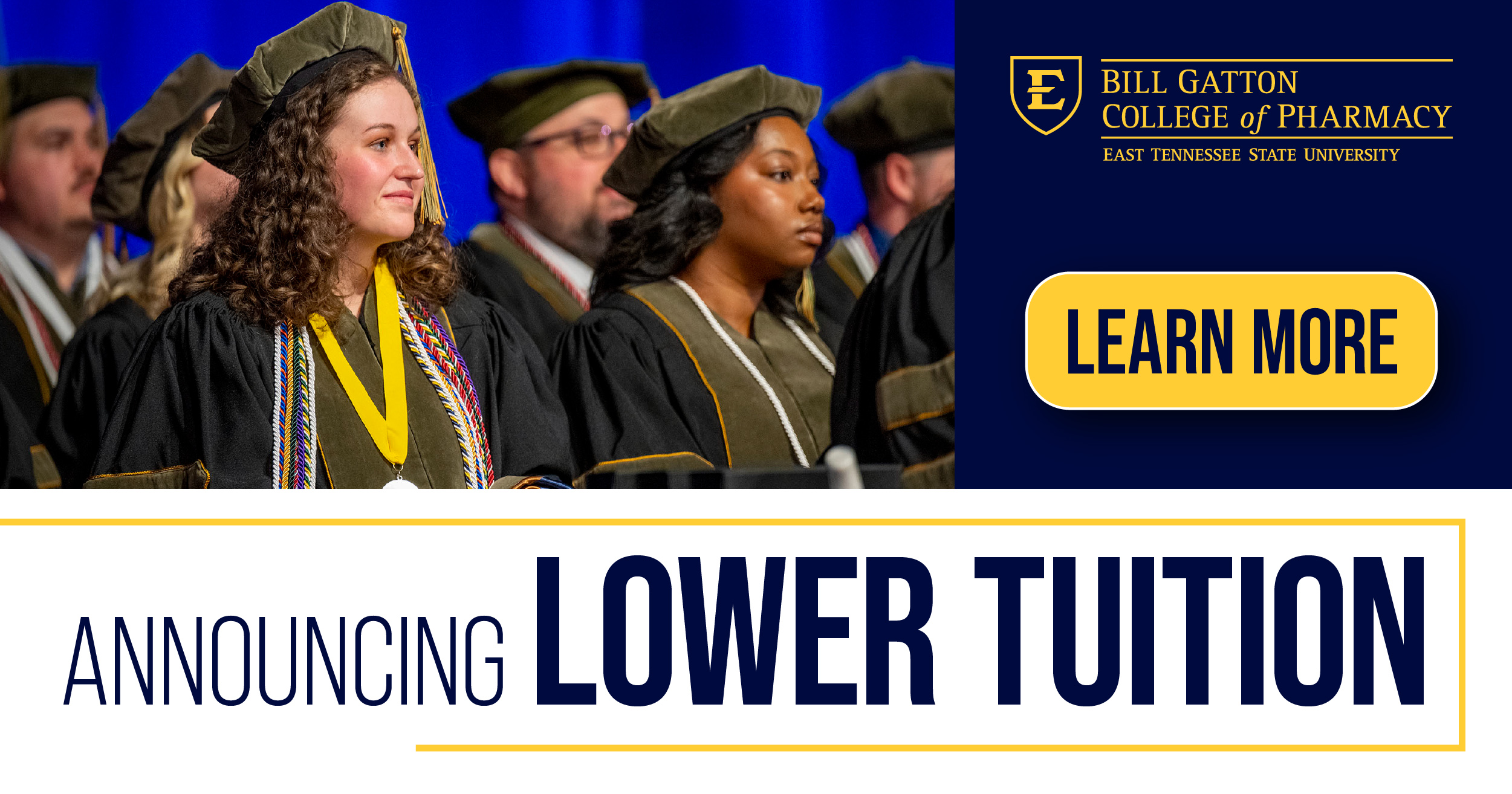 IMPORTANT ANNOUNCEMENT: For in-state students, the tuition cost to pursue pharmacy at ETSU is now $27,000 per year, over 30% less than before. For out-of-state, the tuition cost is $33,000 per year, nearly 15% less. The tuition decrease is effective for fall 2023. Learn more about the announcement.
The tuition reduction over the course of the four-year PharmD program is significant: for in-state students, the tuition cost has decreased over $46,600; for out-of-state, over $22,600. In addition, the state funding will go towards bolstering the college's scholarships by $720,000, which will help lower tuition even more for prospective students.
Apply now for the Class of 2027 by the June 1 application deadline. Applications for the Class of 2028 open in mid-July.
---
Earn your PharmD in the picturesque mountains of Northeast Tennessee, and go where you want with our nationally recognized program.
Our PharmD program prepares you to explore a variety of pharmacy career options and tailor your studies to your dream path with dual degree options in PharmD/MBA or PharmD/MPH, research track, residency prep track, and interprofessional education.
With over 100 opportunities for student leadership in our national award-winning organizations and co-ed fraternities, as well as our study abroad and global experience programs, it's easy to get involved and make a difference in local rural communities or across the world.
At other schools, you might call those around you classmates or faculty. Here, we are part of a tight-knit community. Situated in the Appalachian Highlands, Johnson City has a lot to offer, from a bustling downtown to nearby Smoky Mountains; Asheville, North Carolina; and a variety of world-class outdoor activities.
PharmD




Versatile & In-Demand
Our Doctor of Pharmacy is a four-year degree program that prepares students to provide skilled, ethical, and compassionate patient care as pharmacists. Our program offers 30+ career option experiences in a variety of fields. In addition, you can tailor your studies to your dream path with multiple options.
Research & Residency Track




Post-Graduate Success
Propel your career. Our Research Track prepares student pharmacists to collaborate with faculty on both lab-based and clinical research projects ranging from cancer studies to prescription opioid abuse. The Residency Track prepares student pharmacists for careers in progressive practice while also providing additional opportunities to strengthen their candidacy for competitive post-graduate training programs.
Dual Degree Program




Business Driven
With our PharmD/Master of Business Administration, gain a broader perspective on the business side of pharmacy across various health care settings. With our PharmD/Master of Public Health, deepen your understanding of health with a special focus on disease prevention and health promotion strategies.
Available: In-Person
Available: In-Person
Available: In-Person
National Awards
SNPhA, APhA-ASP Generation Rx, ACCP Clinical Skills Champions
95% Alumni Satisfaction
compared to 81.8% (avg.) for all pharmacy schools
Nearly 60%
of students received scholarships this year
18% increase
in pharmacy jobs in 2021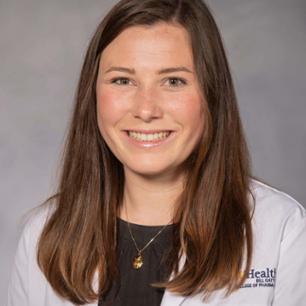 ---
Continue Exploring