Student Life More than just excellent academics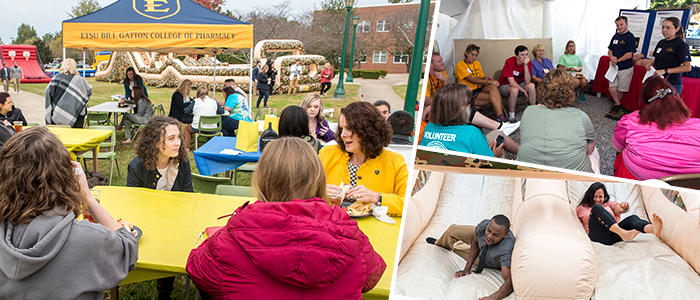 At ETSU Bill Gatton College of Pharmacy, our goal is to create more than an excellent educational experience. We strive for a balanced experience that includes friendships, personal and professional growth, leadership experiences, travel, social enrichment, and a good measure of fun. Our students will remember their Gatton experience for a lifetime, where excellent academics are balanced with a rich student life and a student-centered culture.
Our students create lifelong friendships with their classmates and even the faculty and staff. When asked why they came to the Gatton College of Pharmacy, many students will quickly respond that Gatton feels like family. Creating a caring, respectful, and professionally nurturing culture is at the top of our list.