ETSU Auction Open to the general public, ETSU students, faculty, and staff.
As of May 1, 2003, all ETSU surplus began being sold online. The online auction is open to the general public as well as all ETSU students, faculty, and staff.
Our surplus can be found on www.govdeals.com . To go directly to our list of items, click on the GovDeals link below. Before you can bid on an item, you must register with GovDeals. Please read the terms and conditions listed below. Surplus items will be added as they become available. Bookmark this site and check back often.
If you have any questions or need additional information, you can e-mail:
Jay Seehorn at seehornj@etsu.edu, Marty Harvey at harvey@etsu.edu or call us at 423-439-4364.
Click on the link below to go directly to GovDeals home page.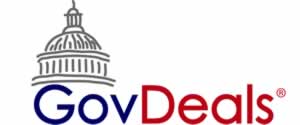 Terms & Conditions

East Tennessee State University

Johnson City, Tennessee

Online Sales – Terms and Conditions

All bidders and other participants of this auction agree that they have read and fully understand these terms and agree to be bound thereby.

Guaranty Waiver. All property is offered for sale "AS IS, WHERE IS." East Tennessee State University (Seller) makes no warranty, guaranty or representation of any kind, expressed or implied, as to the merchantability or fitness for any purpose of the property offered for sale. The Buyer is not entitled to any payment for loss of profit or any other money damages – special, direct, indirect, or consequential.

Description Warranty. Seller warrants to the Buyer that the property offered for sale will conform to its description. Any claim for misdescription must be made prior to removal of the property. If Seller confirms that the property does not conform to the description, Seller will keep the property and refund any money paid. The liability of Seller shall not exceed the actual purchase price of the property. Please note that upon removal of the property, all sales are final.

Personal and property risk. Persons attending during exhibition, sale or removal of goods assume all risks of damage of or loss to person and property and specifically release the seller and GovDeals from liability therefore.

Inspection. Most items offered for sale are used and may contain defects not immediately detectable. Bidders may inspect the property prior to bidding. Property may be inspected between the hours of 8:00a.m. and 3:00p.m., Monday through Friday, excluding legal holidays.

Consideration of Bid. Seller reserves the right to reject any and all bids and to withdraw from sale any of the items listed.

Buyer's Certificate. Successful bidders will receive a Buyer's Certificate by email from GovDeals.

Payment. Payment in full is due not later than 5 business days from the time and date of the Buyer's Certificate. Acceptable forms of payment are:

U.S. Currency (correct change only)
Cashier's Check
Certified Check
Money Order
Traveler's Checks
Company Check (with Bank letter guaranteeing payment - mandatory)
Credit Card

Checks shall be made payable to:East Tennessee State University. Payments shall be made at the location listed in the Buyer's Certificate.

Removal. All items must be removed within 10 business days, unless otherwise noted, from the time and date of issuance of the Buyer's Certificate. Purchases will be released only upon receipt of payment as specified. Successful bidders are responsible for loading and removal and any and all property awarded to them from the place where the property is located as indicated on the website and in the Buyer's Certificate. The Buyer will make all arrangements and perform all work necessary, including packing, loading and transportation of the property. Under no circumstances will Seller assume responsibility for packing, loading or shipping. Property may be removed between the hours of 8:00a.m. and 3:00p.m., Monday through Friday, excluding legal holidays.

Vehicle Titles. Seller will issue a title or certificate upon receipt of payment. Titles may be subject to any restrictions as indicated in the item description on the website. Open titles cannot be issued. Seller will not issue replacement titles.

Default. Default shall include (1) failure to observe these terms and conditions; (2) failure to make good and timely payment; or (3) failure to remove all items within the specified time. Default may result in termination of the contract and suspension from participation in all future sales until the default has been cured. Seller reserves the right to reclaim and resell all items not removed by Buyer thirty (30) days from the expiration of specified removal date. If the Buyer fails in the performance of their obligations, Seller may exercise such rights and may pursue such remedies as are provided by law.

Acceptance of Terms and Conditions. By submitting a bid, the bidder agrees that they have read, fully understand and accept these Terms and Conditions of Online Sales, and agree to pay for and remove the property, if the bid is accepted, by the dates and times specified.

State/Local Sales and/or Use Tax. Buyers may be subject to payment of State and/or local sales and/or use tax.