Geosciences
College of Arts & Sciences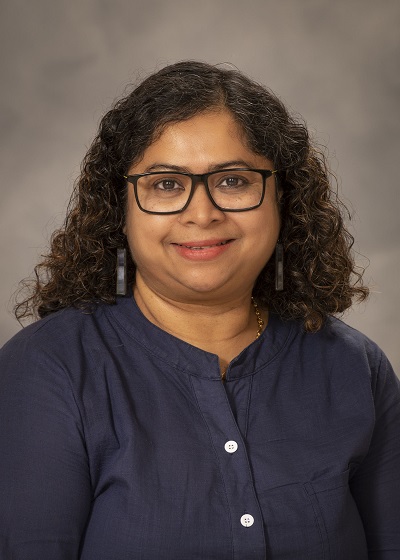 Arpita Nandi
Chair, Professor
---
---
PERSONAL WEBPAGE
Dr. Arpita Nandi
CLASSES TAUGHT
Exploring Geology (GEOL 1040)
Earth Materials (GEOL 2000)
Soil Geosciences (GEOG 4200)
Engineering Geology (GEOS 5587/4587)
RESEARCH INTERESTS
Dr. Nandi's research involves landslide hazard mapping and mitigation using geospatial analysis, soil mechanics, physico-chemical behavior of soil, soil erosion studies, rock slope instability analysis, and weak rock geotechnical properties.
STUDENT RESEARCH TOPICS
Landslide hazard mapping using GIS; Shale geotechnical, mineralogical and thermal properties analysis; Soil erosion, mechanics, erosion and climatic behavior; Soil chemistry and conservation.
OTHER AFFILIATIONS
Association of Environmental & Engineering Geologists, Holston Branch American Society for Civil Engineers, Indian Science Congress, Mining, Geological and Metallurgical Institute of India.