Harry D. Powell Observatory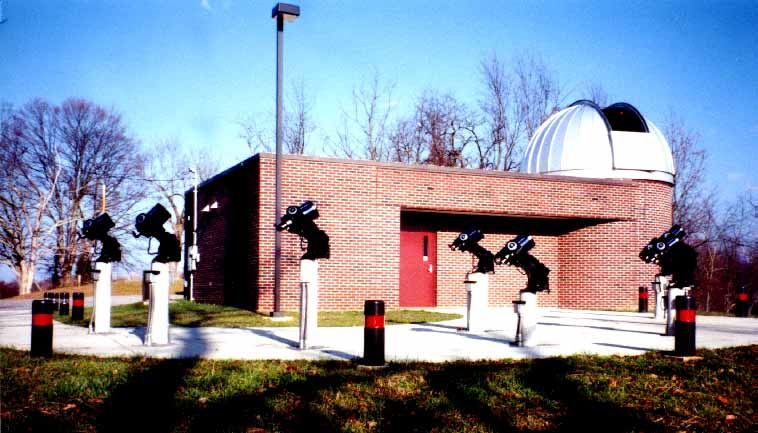 The Harry D. Powell Astronomical Observatory is primarily used for undergraduate Astronomy laboratories at ETSU. It is usually open to the public once per month during the school year, weather permitting.
It is also used for Astronomy research projects by ETSU undergraduates and faculty. For more information about astronomy classes at ETSU, see the ETSU course catalog. For information about the Physics major or the Astronomy minor at ETSU, contact one of the faculty advisors for majors/minors, Dr. Mark Giroux or Dr. Beverly Smith.

We *WILL* be having public Observatory Open House events in Fall 2022/Spring 2023! See the link to the Open House schedule on the left.