AFG Industries Chair of Excellence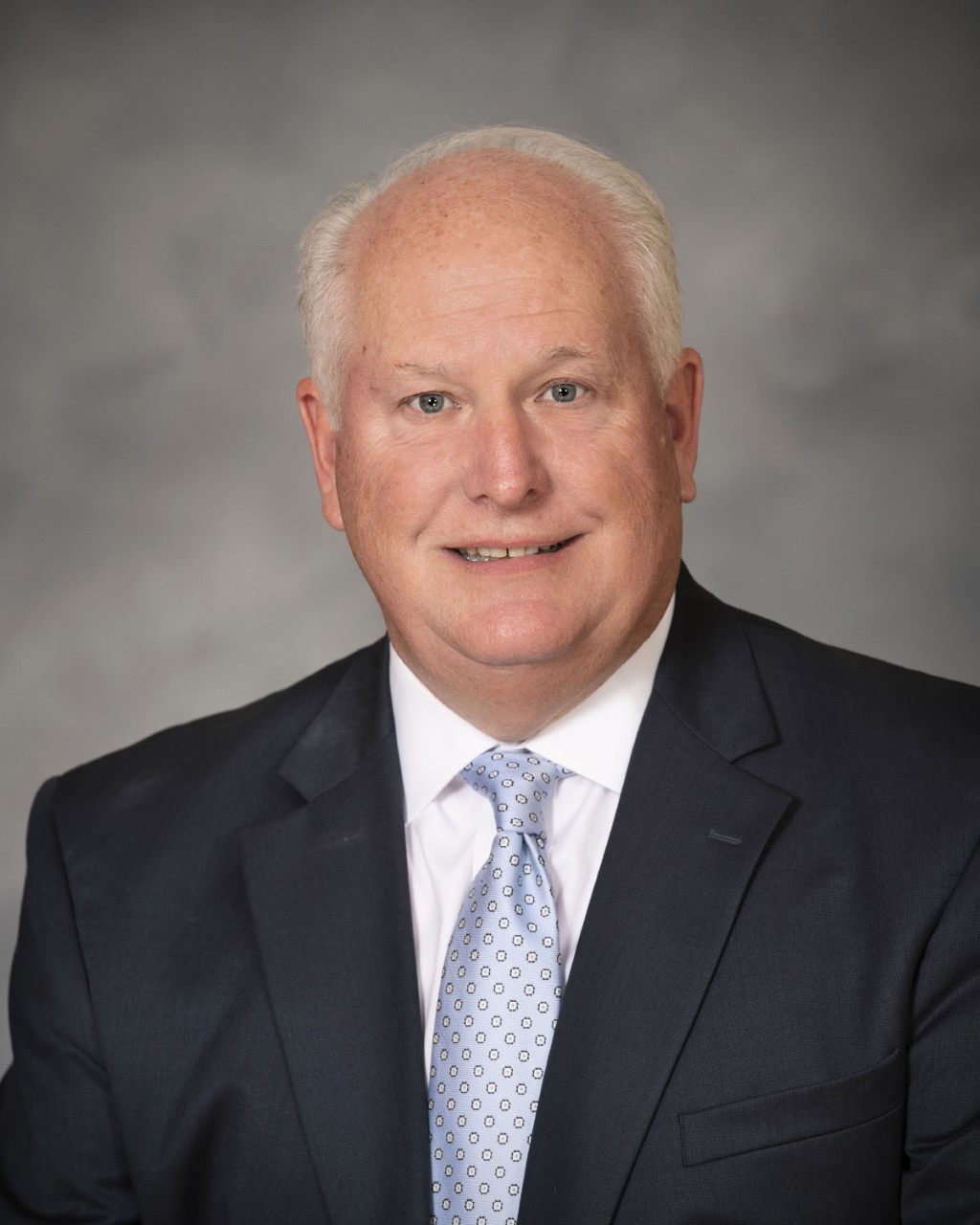 Jim Harlan
Jim is an East Tennessee native and a 1974 graduate of Science Hill High School where he was named class valedictorian. Jim received a BS in chemical engineering from the University of Tennessee in 1979 where he was named the American Chemical Society's top senior in Chemical Engineering. Jim received an MBA from East Tennessee State University in 1987 and graduated from the Advanced Management Program at Harvard University's School of Business in 2003. For four decades, Jim successfully filled a variety of technical and executive leadership positions within engineering, operations, business and supply chain spanning twelve countries and four continents for Eastman Chemical Company. Jim and his family were expats in both The Netherlands and Singapore.
Jim retired from Eastman in 2015 as Vice President of Integrated Global Supply Chain. Under his leadership Eastman's Supply Chain was recognized by Supply Chain Insights as having a "Supply Chain to Admire" in both 2014 and 2015 (one of only seven companies across 22 industries to receive this recognition). In July 2015, DC Velocity named Jim as a "2015 Rainmaker" for contributions and advancements to the logistics profession. In 2019, Jim was inducted into East Tennessee State University's College of Business & Technology Hall of Fame and received their Lifetime Achievement Award. In 2020, Jim was named the AFG Chair of Excellence in Business and Technology and Professor of Practice in ETSU's College of Business & Technology.
Jim's philanthropic passion is education, both domestically and internationally. He believes education is the key to breaking the cycle of poverty across our world. He has served as the President of the United Way of Greater Kingsport, President of the Kingsport Community Foundation, President of the QUEST Foundation for Washington County Schools, President of Coalition for Kids, Chairman of the Alexis de Tocqueville Society for United Way of Greater Kingsport, Vice Chair of the East Tennessee Foundation, Board Member for Johnson City Public School Foundation and Advisory Board Member for Second Harvest Food Bank of Northeast Tennessee.