We Recommend
There are many ways to find additional information and inspiration outside the classroom. Here are some recommendations to read and watch:
Books
Make Just One Change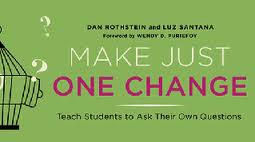 Dan Rothstein and Luz Santana argue that formulating one's own questions is the single most essential skill for learning and one that should be taught to all students.
They also argue that it should be taught in the simplest way possible. Drawing on twenty years of experience, the authors present the Question Formulation Technique, a concise and powerful protocol that enables learners to produce their own questions, improve their questions, and strategize how to use them.
Make Just One Change features the voices and experiences of teachers in classrooms across the country to illustrate the use of the Question Formulation Technique across grade levels and subject areas and with different kinds of learners.
Why Are All the Good Teachers Crazy?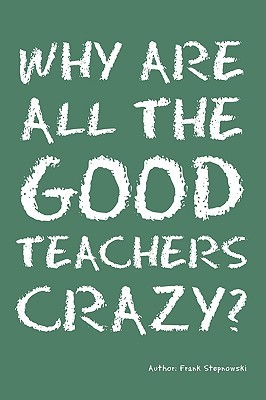 A refreshingly honest look inside the teaching profession, Why Are All the Good Teachers Crazy? is a captivating collection of hilarious stories and unreserved observations from one man's odyssey in the classroom. With equal parts humanity, insanity, and profanity, Frank Stepnowski, a twenty year veteran of the academic wars, offers unique insight into a world everybody knows about but very few understand.
The book is a riotous success, providing searing insight into the classroom and giving an iconoclastic voice to a profession that often goes unheard. Why Are All the Good teachers Crazy? is a wake up call for some, a rallying cry for others, and an invitation to laugh and learn for everyone.
Based on actual events, the vivid imagery, colorful characters, and incendiary dialogue of this nuclear powered novel will take readers on a roller coaster ride that they will be talking about long after the ride is over.
The First Days of School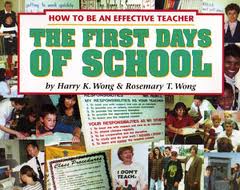 Used by new and veteran teachers, college instructors, and administrators, this is a beautifully designed book on classroom management, student achievement, and teacher effectiveness.
Last Child in the Woods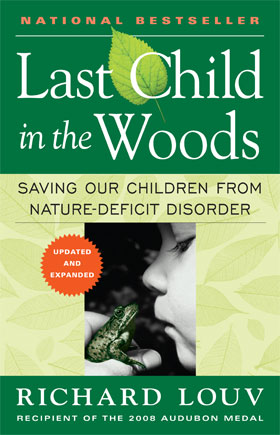 In this influential work about the staggering divide between children and the outdoors, child advocacy expert Richard Louv directly links the lack of nature in the lives of today's wired generation, he calls it nature-deficitto some of the most disturbing childhood trends, such as the rises in obesity, attention disorders, and depression.
Last Child in the Woods is the first book to bring together a new and growing body of research indicating that direct exposure to nature is essential for healthy childhood development and for the physical and emotional health of children and adults. More than just raising an alarm, Louv offers practical solutions and simple ways to heal the broken bond and many are right in our own backyard.
Videos
Join in the controversy of "Waiting for Superman"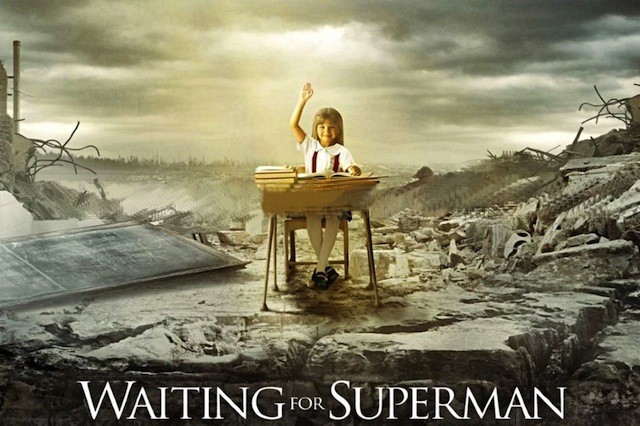 Waiting for 'Superman,' a documentary produced by Participant Media (Take Part's parent company) takes a close look at the current state of public education and how it is affecting our children. In the film, Academy Award-winning director Davis Guggenheim sets off on a probing journey into the lives of five unforgettable kids whose dreams, hopes, and untapped potential reveal all that is at stake. Richard Corliss of Time gave the film high praise, saying it "stirs discussion, and perhaps moves it to the front of our national concerns, because it is so smartly and feelingly constructed."
Other Great Books
Front of the Class
Brad Cohen

Teaching with Love and Logic
Jim Fay and David Funk

Teaching with Poverty in Mind
Eric Jensen

Uprooting Racism
Paul Kivel

Intelligence and How to Get it
Richard E. Nisbett

A Child Called It
David Pelzer

Look me in the Eye
Be Different
John E. Robinson

Boys Adrift: The Five Factors Driving the Growing Epidemic of Unmotivated Boys and Underachieving Young Men
Leonard Sax

White Like Me: Reflection on Race from a Privileged Son
Tim Wise

Alone Together

As we expect more from technology, do we expect less from each other? Sherry Turkle studies how our devices and online personas are redefining human connection and communication -- and asks us to think deeply about the new kinds of connection we want to have.

"I believe this passionately: that we don't grow into creativity, we grow out of it. Or rather, we get educated out if it."