Northeast Tennessee STEM Innovation Hub
ETSU's Center of Excellence in STEM Education leads the Northeast Tennessee STEM Innovation Hub, funded by TSIN

CESE serves as the head of the NE TN STEM Innovation Hub, funded by TSIN. Major activities include innovative professional learning experiences, regional meetings and gatherings, and a Lending Library started in fall 2022.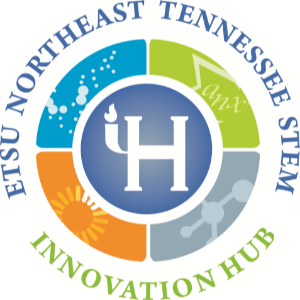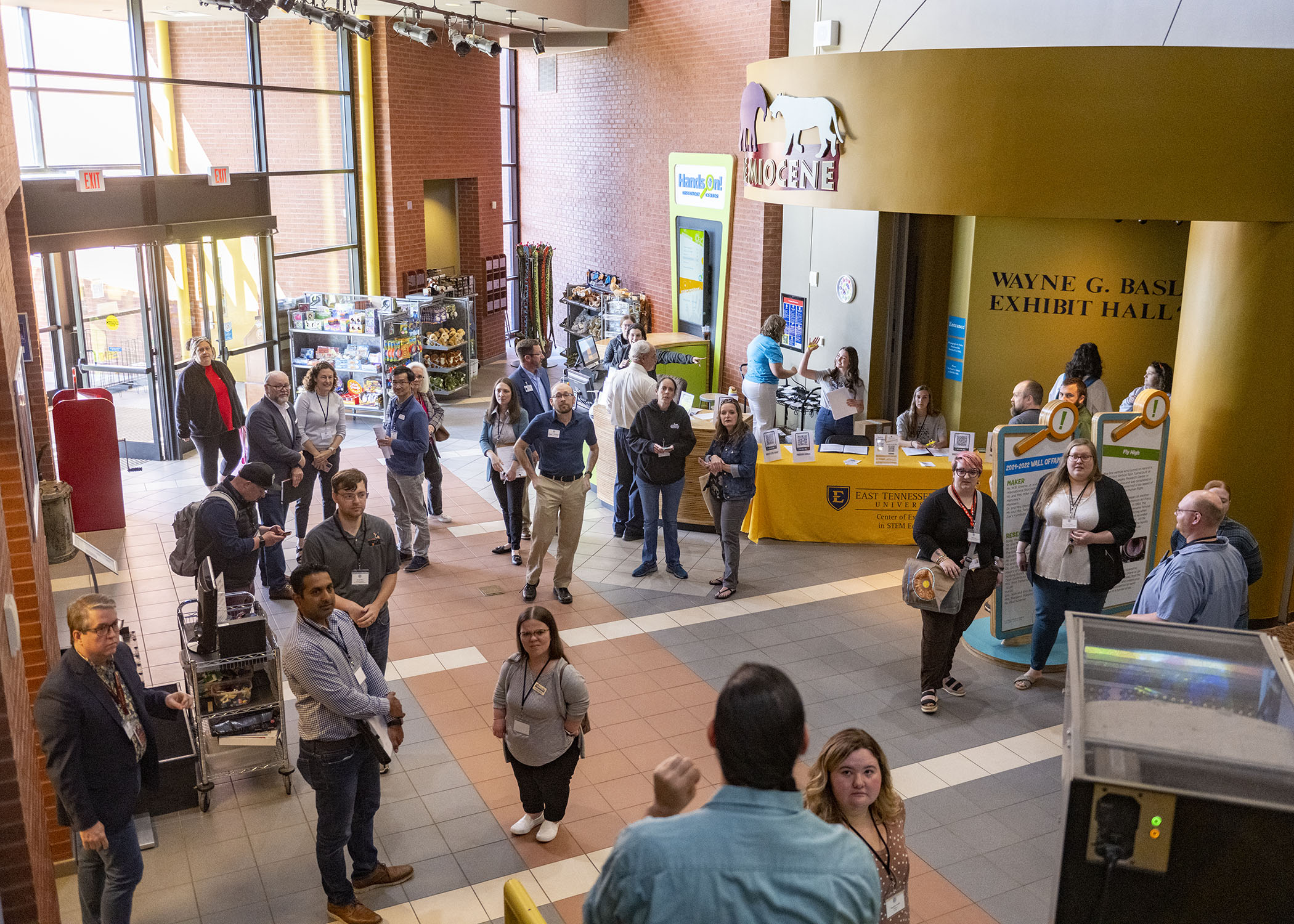 Key Activities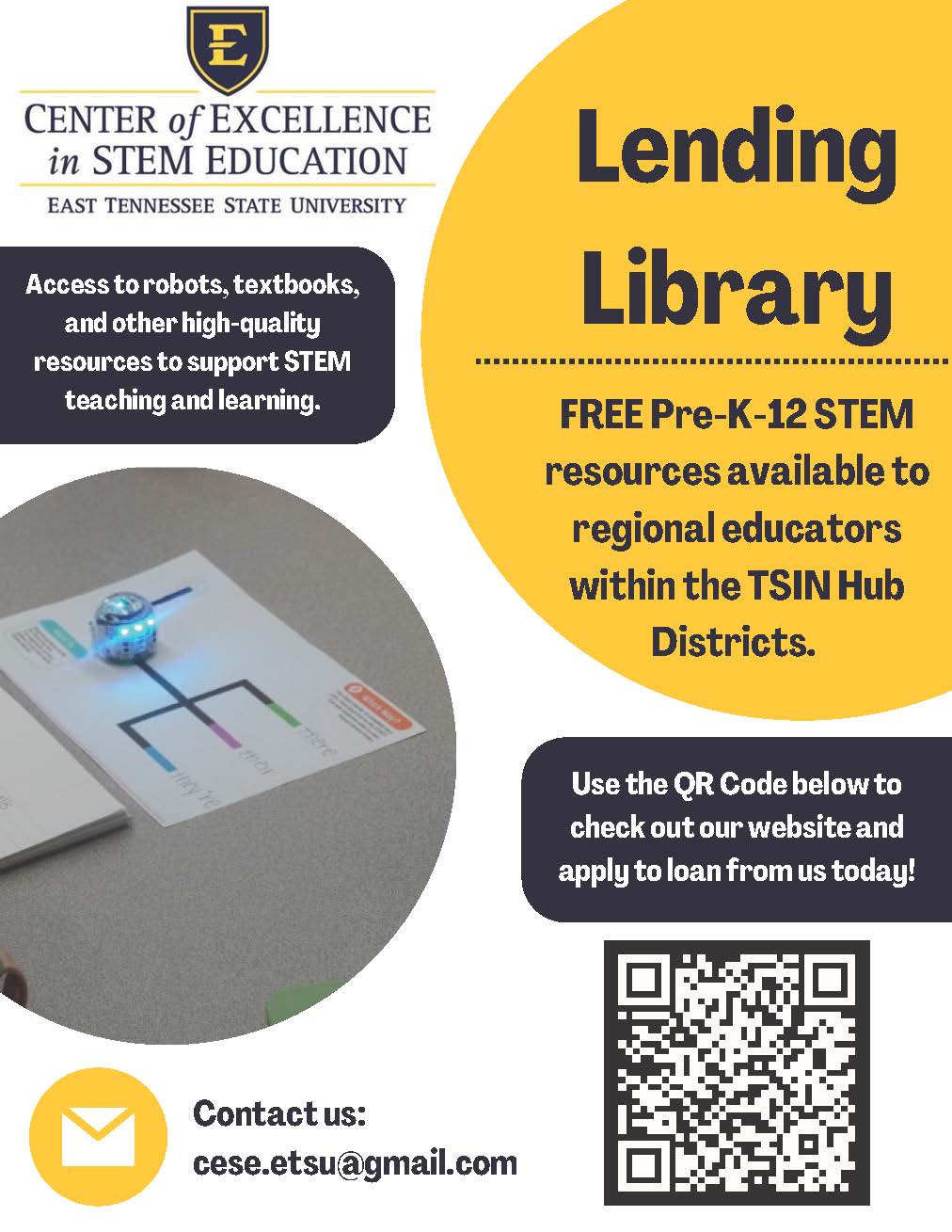 provide professional development for hundreds of math, science, and STEM educators across NE TN
foster collaborations across educators and organizations
support regional programs, like coding camps for kids, and STEM field days
lead grant-funded initiatives to support innovative STEM practices and partnerships
support a Lending Library
Counties Served
Carter
Cocke
Greene
Hawkins
Johnson
Sullivan
Washington
Unicoi
Hancock
School Systems Served
Bristol Tennessee City Schools
Carter County Schools
Cocke County Schools
Elizabethton City Schools
Greeneville City Schools
Greene County Schools
Hancock County Schools
Hawkins County Schools
Johnson City Schools
Johnson County Schools
Kingsport City Schools
Newport City Schools
Rogersville City Schools
Sullivan County Schools
Unicoi County Schools
Washington County Schools
Vision and Goals
Our vision in leading the NE TN STEM Innovation Hub is to serve as a center for STEM innovation for Northeast Tennessee that capitalizes on robust STEM assets and disseminates pedagogical practices throughout the region. We aim to expand awareness of our resources and to increase access to our supports to educators across NE TN. We are continuing to build a sustainable, synchronized learning network of partners to leverage the region's STEM assets, including educators, LEA's, IEH's, business and industry, and non-profits.
Our goals are to
provide high-quality professional learning experiences for educators in STEM
facilitate interaction through regional meetings that raise up the voices and expertise of educators, disseminate innovative ideas, and lead to new collaborations
support the local workforce and students by connecting and sharing the needs of regional employers with PK-12 schools and with insitutions of higher education in our region, and to form partnerships for mutual benefit