Innovative Educator Workshop

Innovative Educator Workshops

Upcoming Workshops
Spring/Summer 2023



Project/Problem Based Learning Workshops

PBL in Middle Schools. Hawkins County, led by Brittany Rhoton. May 31, 2023.
PBL in K-12. led by DBXL staff, May 31, 2023.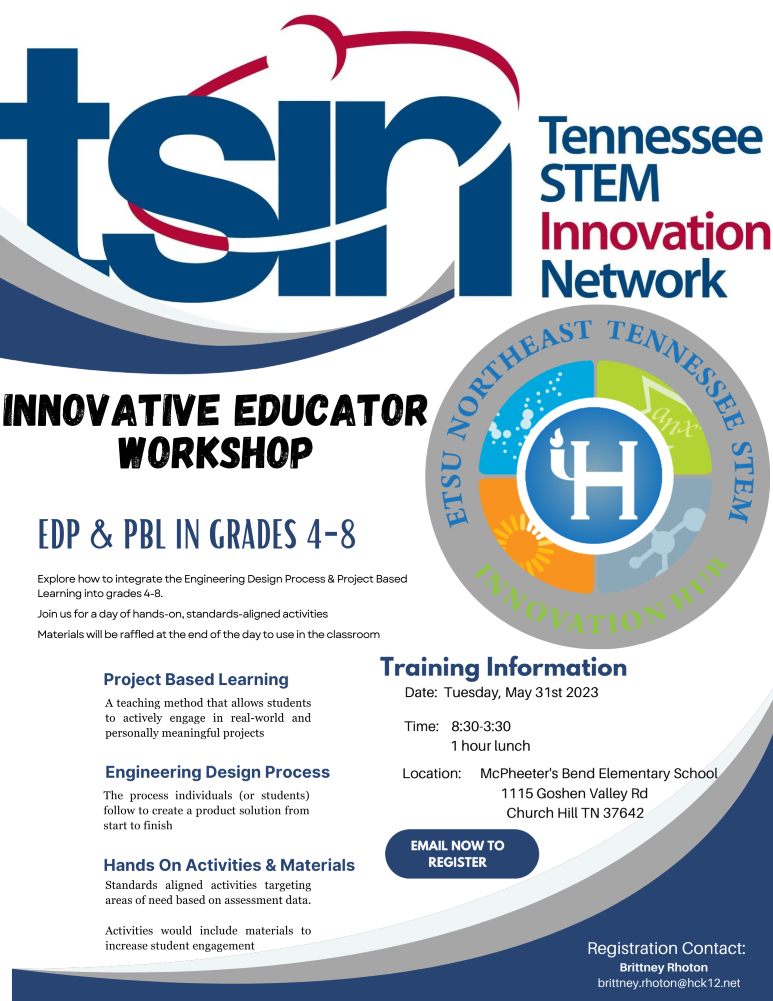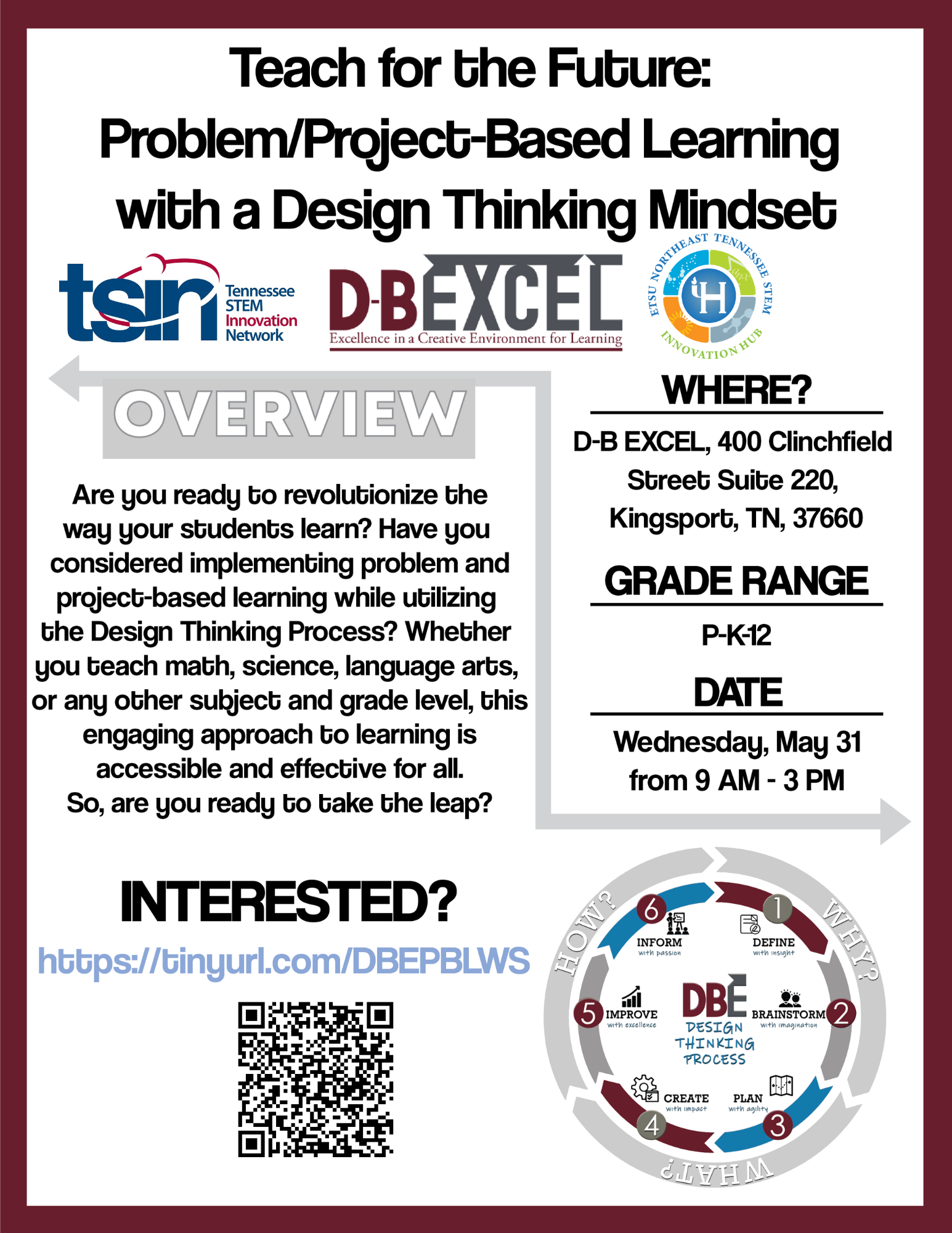 Maker Technology for Teachers, May 29, 2023, 9am-1pm
Learn all about cool technology, coding, and maker machines in this workshop co-led by ETSU faculty in Engineering Technology and a local educator


Cyber Security Workshop for K-12 Educators in NE TN, June 8-9, 2023, 1-6pm PDF of Flyer
Join ETSU Computing faculty in this free 2-day workshop to learn NIST's National Initiative of Cybersecurity Education (NCIE) framework for K-12, Explore emerging trends, techniques, and tools that have been used by the K-12 Educators, and prepare and expose your students to the Cyber security career and cyber competitions



Preschool STEM Institute, June 23, 2023, 8:30am-4:30pm ET
3rd year we will offer this interactive, virtual professional learning institute for coaches, master teachers, directors, trainers - anyone who supports preschool teachers. Our focus is the S in STEM, a theme of Space Science. Have fun, get gear, learn something new. $150 registration fee includes a slew of materials and online resources to use to train your teachers.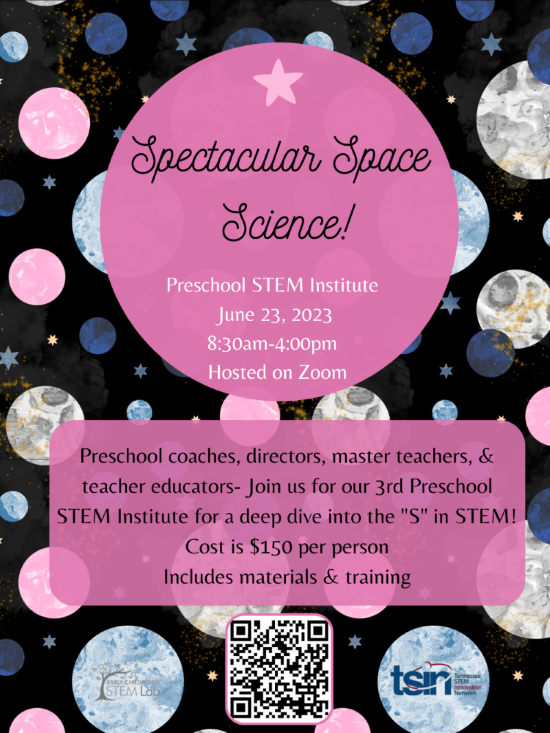 Past Workshops
Examples of past workshop topics
Robotics for 6-12 Educators, Streamworks, spring 2023
Diversity, Equity, & Inclusion in Science Curriculum Materials, fall 2022
Hacking Project-Based Learning, spring 2022
Synthetic Biology, spring 2022
Epidimiology, fall 2021
Bridging STEM Education and Business, 2021
Early Childhood STEM Workshops (ongoing)
Coding in K-5 classrooms, fall 2022