Research Poster Tips and Templates
TEMPLATES
See links below for downloadable PowerPoint Templates. Inside each file, you will find slides with all of ETSU's colleges represented. When creating your poster, just delete the slides you won't be using and then save your poster as a print-ready PDF before uploading to the BMC Creative site for production.
List of colleges and schools represented are:
ETSU
COM
CON
COP
COPH
CCRHS
CAS
CBAT
COE
Cont. Studies & Acad. Outreach
Graduate School
Grad & Cont. Studies
Honors College

GUIDELINES/TIPS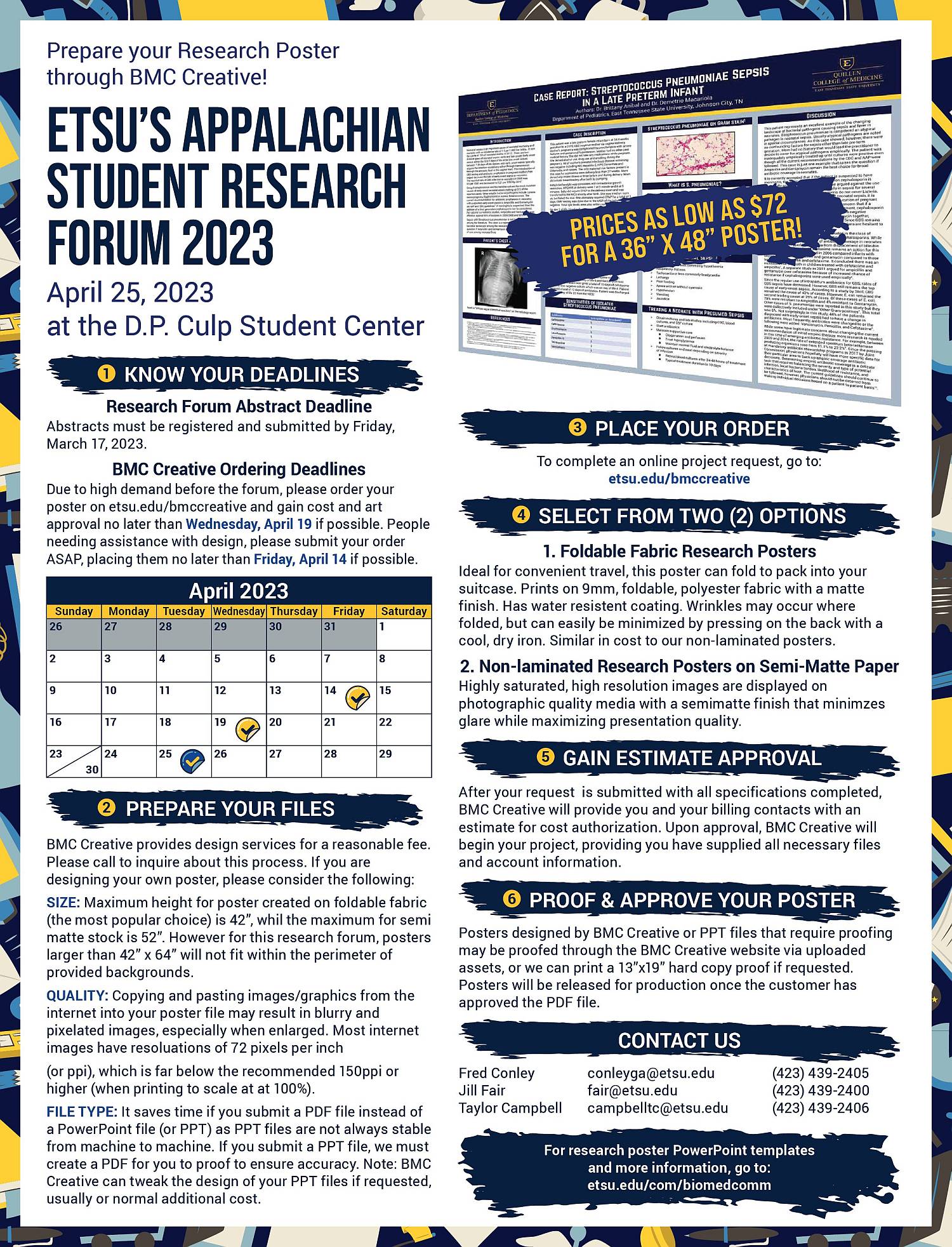 [Click to view and download PDF version of this graphic.]
How to Register an Account with BMC Creative and Log In
Poster Printing at BMC Creative in Action!


ORDER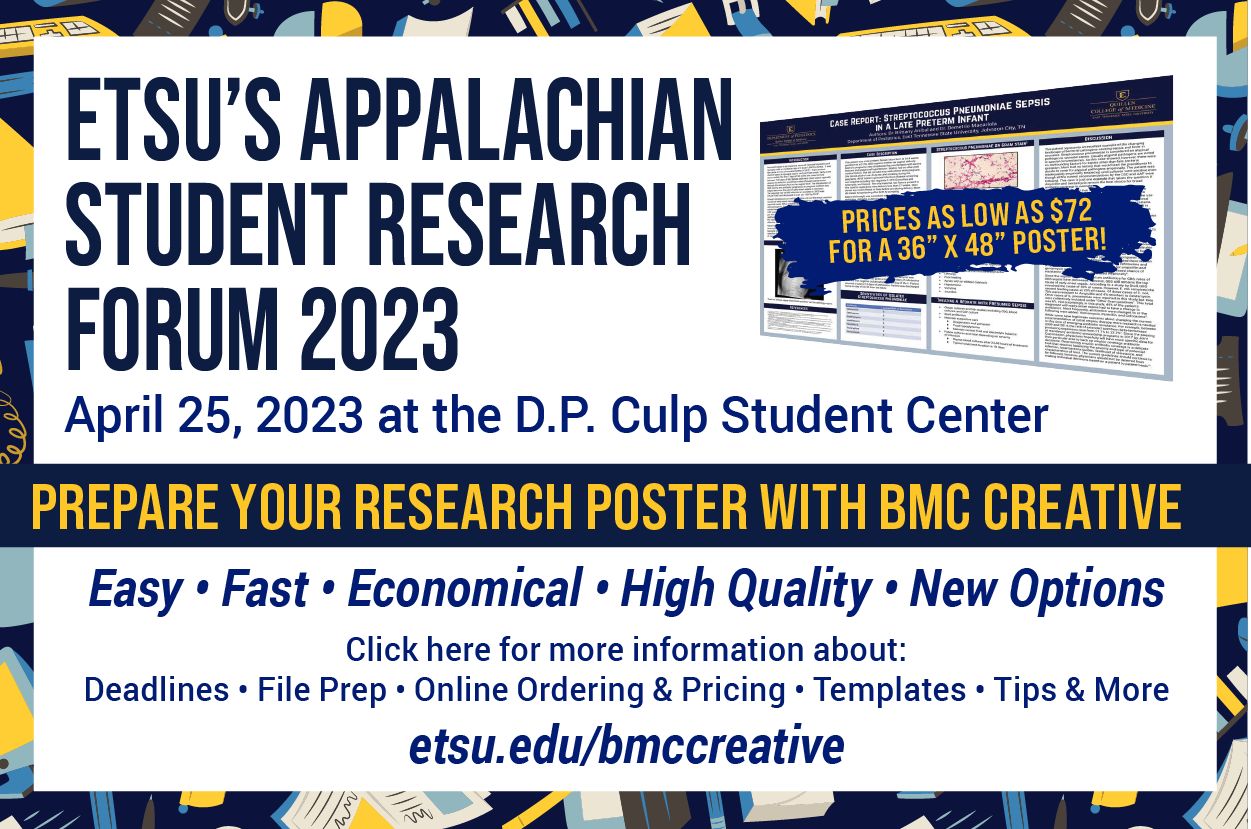 [Click here to be directed to the BMC Creative Ordering Site.]
---
OTHER HELPFUL DOWNLOADS