"In Memoriam"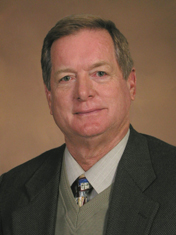 Dr. William Joyner
William (Bill) Joyner, PhD left a significant legacy as Chair of the former Department of Physiology at the Quillen College of Medicine of East Tennessee State University. Dr. Joyner passed away on March 14, 2016. He was hired and arrived at ETSU as a NIH-funded research scientist charged to impart research success to the Quillen faculty. This he achieved in many ways. However, the Quillen spirit of dedication toward training medical students soon took hold of him. Bill created and fostered a team-based approach to teaching human physiology to medical students. It was a symbiosis that grew during his long tenure as department chair and later as director of the Medical Physiology course. He fostered and directed a collegial effort among the faculty concerning teaching medical physiology. He incorporated case-oriented learning with accumulated knowledge of experimental physiology in his approach to training medical students. Bill was among the first to recognize the importance of early clinical experiences to the education of beginning students. The educational mission of Quillen College of Medicine is lessened by his passing.
Reflection by Drs. Ecay and Wondergem
Dr. Ellen Rasch
We are saddened to announce that Dr. Ellen Rasch passed away on the evening of July 31, 2016. Dr. Rasch was 89. She leaves behind her husband Dr. Robert Rasch, son Martin and several grandchildren and great grandchildren. Drs. Ellen and Robert Rasch were married for 66 years.Ellen was an outstanding teacher and scholar during her professional career that spanned more than 60 years. She joined the faculty of the College of Medicine in 1978 as a Professor in the Department of Biophysics. Ellen followed her husband, the founding chair of the Department of Physiology in the College of Medicine to Johnson City, relinquishing an endowed chair in Biophysics at Marquette University. Ellen was educated at the University of Chicago, receiving her Ph.D. in 1950. Early in her career she held a United States Public Health Service Career Development Award and she was awarded almost one million dollars in research funding from agencies such as the National Science Foundation, the National Geographic Society and the Whitehall Foundation. While this record of funding seems modest by today's standards, she generated these funds working mostly alone and at a time when it was very difficult for women to be taken seriously in science. Ellen has published extensively in a variety of scientific journals on subjects as far ranging as plant cell tumors, parasitic wasps, fruit flies, unisexual fishes, endangered species of big cats and endangered species of birds. She pioneered the field of DNA cytophotometry to determine genome size in organisms where small tissue samples precluded conventional biochemical methods to measure DNA content per cell. Her work was significant in understanding chromosome structure and behavior during meiosis and scientists from all over the world came to her laboratory in Johnson City to be mentored. I used to tease Ellen that she got her Ph.D. before Watson and Crick published the structure of DNA. At Marquette University she received an Excellence in Teaching Award, she was a Distinguished Visiting Professor in biological sciences at Northwestern University and was a recipient of the ETSU Distinguished Faculty Award. Ellen was a fellow of the American Association for Advancement of Science and of the Royal Microscopic Society of Great Britain. She was a founding member of the Histochemical Society and an active member of the American Society for Cell Biology. She was a member of Phi Betta Kappa and Sigma Xi. Dr. Rasch served as a mentor and on graduate advisory committees for students (at Marquette and at ETSU) too numerous to mention and she was a friend and colleague to many as the College of Medicine was developing. She always gave selflessly of her time and talents and I will always remember her comment that If its good for the institution, its good for me. Ellen was a teacher and mentor and a friend. She will be missed.
Reflection by Paul Monaco
Dr. Carole Ann Williams
Professor Physiology
Years of Service: 1980-2010
Dr. Carole Williams joined the department of Physiology, Quillen-Dishner College of Medicine, as Assistant Professor, on June 30, 1980. She became a member of the graduate faculty in October of the same year. Dr. Robert Rasch, acting Chair of Physiology, recruited her. She was promoted to Associate Professor with tenure on July 1, 1985, and to Full Professor on July 1, 1991. During her 30-year tenure at the Quillen COM, she was a model researcher and teacher.
Carole's laboratory studied the neural control of the heart and vasculature. Throughout her career, her laboratory received more than a million dollars of extramural funding that provided research training for graduate students, postdoctoral fellows, and more than a dozen medical student projects. She pioneered the use of antibody-coated microprobes to study the release of brainstem and spinal cord neurotransmitters during reflex control of blood pressure and mapped the central neural pathways that regulate cardiovascular function during periods of cardiac ischemia. This technique and its applications were learned and inspired when Carole spent part of 1989 as a visiting scientist with Dr. Arthur Duggan at the University of Edinburgh, Scotland. In addition to this international collaboration, Carole collaborated with scientists across the Quillen COM campus including the laboratories of Drs. Krishna Singh and Tom Ecay of Physiology, Drs. Nae Dun, Donald Hoover, and Jeffrey Ardell of Pharmacology, and Dr. Theresa Harrison of Anatomy and Cell Biology.
Her service to the American Heart Association was extensive. She served on state, regional, and national research peer-review committees, and Board of Directors of the Washington County Chapter of the Tennessee Affiliate of the AHA. In recognition of her scientific and professional accomplishments, volunteer leadership, and service efforts, AHA elected her as a Fellow of the American Heart Association (FAHA) in 1998.
Carole was a passionate and dedicated educator of graduate students and medical students. She served as the course director for the medical physiology course (1987-93), receiving numerous awards and recognitions for the quality of her teaching. This included Best Lecturer of the Year Award from the class of 1991, Exceptional Medical Educator from the class of 1992, Teacher of the Year Award from the class of 1999, and induction as an inaugural member of the Scarlet Sash Society by the class of 2004.
In recognition of Carole's dedication to and accomplishments in research, teaching, and service, she received the Alumni of the Year Award for Outstanding Professional Achievement from her alma mater, Albertus Magnus College, in 2004.
Carole passed away on December 10, 2010, at the age of 63, after an extended illness.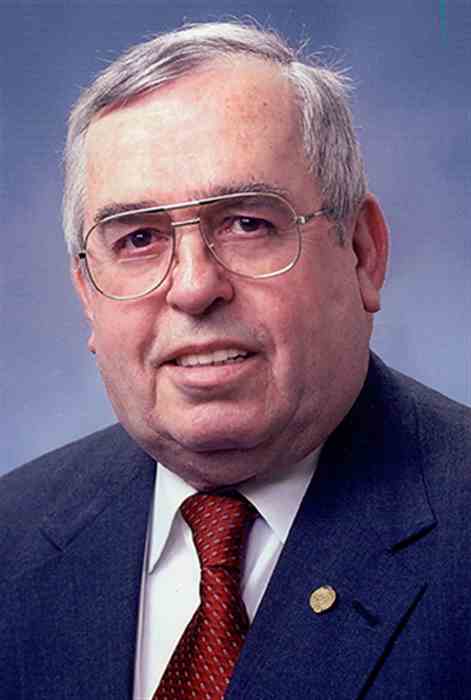 Dr. Richard Gallant Skalko
Richard Gallant Skalko, Ph.D., 81, Professor Emeritus of Anatomy and Cell Biology at the James H. Quillen College of Medicine in Johnson City, TN passed away Sunday, May 28, 2017 at Lakebridge Health Care Center.
Dr. Skalko was born in Providence, RI on April 10, 1936. He received the A.B. Degree in Biology in 1957 from Providence College (RI), the M.S. Degree in Physiology from St. John's University (NY) in 1959, and was the first student to receive the Ph.D. Degree in Human Anatomy from the University of Florida College of Medicine in 1963.
Dr. Skalko began his professional career as an instructor and assistant professor of Anatomy at Cornell University Medical College (NY) from 1963-1967. He had further experiences on the Anatomy faculty of Louisiana State University Medical Center in New Orleans, LA (1967-1970), and the Albany Medical College (NY) from 1970-1977. While in Albany, Dr. Skalko served as Director of the Embryology Laboratory in the Birth Defects Institute of the New York State Department of Health. During his tenure in Albany, he also served as acting chairman of the Department of Anatomy and was professor of Anatomy and Toxicology. Dr. Skalko was appointed to the position of chairman of the Department of Anatomy and Cell Biology at the Quillen College of Medicine in 1977, a position he held for thirty-four years subsequent to his retirement in December, 2011.
During his career at the Quillen College of Medicine, Dr. Skalko was a Fellow of the Royal Microscopic Society (1968-1978), a member of the Science Advisory Board of the National Center for Toxicological Research (FDA, 1976-1979), and served as a member of the Toxicology Study Section at the National Institute of Health (1985-1989). He was a member of the Human Embryology Study Section of the National Institute of Health (1990-1994), serving as chairman from 1993-1994. He served on the editorial board of the journals Fundamental and Applied Toxicology, (1980-1982), Reproductive Toxicology, (1986-2004) and the journal, Teratology, (1991-1997). Additionally, he was a co-author of Heredity and Society (1973), Congenital Defects: New Directions in Research (1974), and Basic Concepts in Teratology (1985).
Dr. Skalko was an active person throughout his life, starting as a distance runner and golfer, and was a big fan of European travel and the opera. He enjoyed interacting with his children, grandchildren, and his extended family. Whatever he was able to accomplish in his lifetime was an effect of strict but loving parents who insisted that he read often and read well, that he paid attention to his duties and that he enjoy life.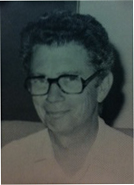 Dr. Robert Rasch
We are saddened to announce that Dr. Robert (Bob) W. Rasch, professor emeritus (Physiology) in the Department of Biomedical Sciences passed away on the morning of April 6, 2018. Dr. Rasch was 91. He leaves behind his son Martin and several grandchildren and great grandchildren.
Dr. Rasch was recruited by ETSU in 1977 as the inaugural chair of the Department of Physiology in the then new medical school. Bob Rasch was preceded in death by his wife of 66 years, Dr. Ellen Rasch.
He received his MD from Northwestern University School of Medicine in 1951 and his PhD in physiology from the University of Chicago in 1959. He served as an Executive Officer in the US Army Medical Corps and spent two years as an internist in the Far East Command. Dr. Rasch's doctoral work focused on giant polytene chromosomes in Drosophila. He was a co-investigator with his wife on numerous Public Health Service grants while they both were at Marquette University. Bob was truly on the leading edge, developing analysis software for micro densitometry using DOS software that predated the "Microsoft revolution". His may have been the first basic science lab in the medical school to use PCs. Before Bob came to ETSU, he was building early computers and audiophile equipment as a hobby.
When Dr. Rasch assumed the Chair of Physiology in 1977 he was charged with the monumental task of designing a new course in Medical Physiology for the first class of medical students beginning in August of 1978, and recruiting faculty to teach that course. He had a remarkable vision of how students should learn and he believed strongly in experiential learning; a concept that has currency in modern pedagogy/andragogy but met with resistance at the time. By 1982, his innovative course in medical physiology incorporated a weekly hands on laboratory experience for medical students. Students were running ECGs on their classmates, learning lung function from water filled spirometers, drawing blood samples for arterial blood gas measurements, and performing glucose tolerance tests on each other.
Bob was an avid outdoors person. He was active with American Youth Hostels (Wisconsin Council) serving on its board of directors and as its president. Bob loved cave exploring and canoeing. He often led canoe-camping trips throughout Wisconsin and Tennessee, and many a time he could be seen fishing while his canoe idly drifted in backwaters of remote streams. Bob and Ellen loved old movies. They would often open their home to colleagues and students for movie nights. They also hosted many gatherings in their home for cave explorers in Upper East Tennessee and Southwest Virginia.
Reflection by Paul Monaco & Brian Rowe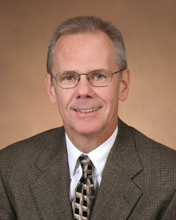 Dr. Robert Wondergem
Dr. Robert (Rob) Wondergem passed away on March 21, 2018. His wife Jackie, and sons Eric and Brian, have been by his side during his illness. Rob was a passionate teacher, skilled scientist and dedicated mentor to students from the inception of the Quillen College of Medicine until his retirement in 2016. He was recruited to ETSU out of a postdoctoral fellowship at the University of Wisconsin – McArdle Laboratory for Cancer Research in 1978 and taught medical physiology to the first class of students at the new medical school in East Tennessee. During his tenure in the classroom, he served as course director (1983-86) and received the Dean's Teaching Recognition Award four different years. In the laboratory, Rob was a renowned expert in ion channel electrophysiology and intracellular calcium imaging and applied his skills to understanding how basic membrane physiology regulates cell metabolism, proliferation, and differentiation. His work was funded by the National Institutes of Health, the Kroc Foundation, and numerous other granting agencies and foundations. He established national and international collaborations as a Fellow of the Lucille P. Markey Charitable Trust at the Mount Desert Island Biological Laboratory in Salisbury Cove, Maine and as a Fullbright Research Fellow at the Kathelieke Universiteit in Leuvern Belgium. Between research and teaching, Dr. Wondergem served the College and University as interim Chair of Physiology for 3 years and as Executive Director of the ETSU Research Foundation (2008-14). He also served the greater science community as a member of the editorial board of the American Journal of Physiology and as a member of American Heart Association and many other grant review panels. Dr. Wondergem was very active in the community and greatly appreciated as a compassionate and giving person, who loved his family and those around him. This is captured well in his quote: "Yet, it is far better to light the candle than to curse the darkness." in his blog about his life-and-death ordeal in Dec 2014 https://robertwondergem.wordpress.com/author/robertwondergem/

Reflection by Tom Ecay, Brian Rowe and Theo Hagg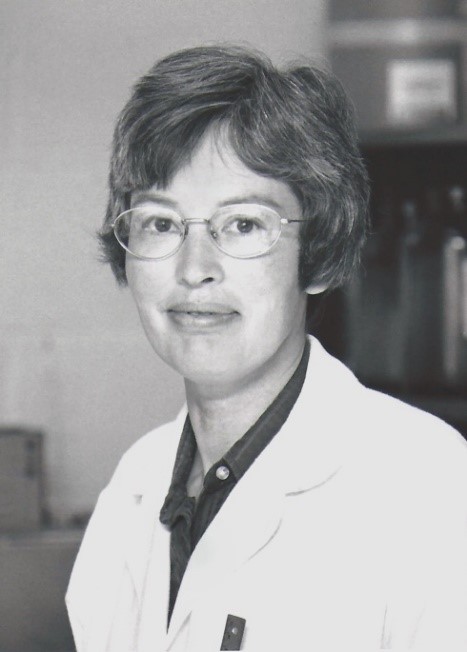 Dr. Mary Lou Ernst-Fonberg
1958 A.B. Chemistry, Susquehanna University, Selinsgrove, PA
1962 M.D., Temple University School of Medicine, Philadelphia, PA
1967 Ph.D. in Biochemistry, Yale University, New Haven, CT|
Born January 18, 1937 – Died June 1, 2013
After receiving her MD and PhD and doing a post-doc in Conrad Block's laboratory at Harvard, she conducted research in Israel at the Weizmann Institute under a scholarship provided by the American Cancer Society (during the six-day-war) before returning to Yale as its first female associate professor of biochemistry. In 1978, she came to East Tennessee State University as a founding member of the Department of Biochemistry and taught our first class.
She brought with her grants from NSF and the American Heart Association for her studies on lipid metabolism and acyl carrier protein. Throughout her tenure at ETSU, her research was always well funded. She took great pleasure in her research and relished working with students. During her time at ETSU, she served as the second chair of the Department of Biochemistry and chaired the admissions committee. Her colleagues reminisced that, she must have had some dance training because when a piece of major equipment would need replacing she said that she "would perform the dance of the dying centrifuge" to convince the dean to purchase a new one (David Johnson). Additionally, while she was interim chair, Lou kept the Biochemistry Department in the COM (old student center) building when there was pressure to remove all the asbestos in the building. The asbestos was encapsulated and not a real danger. It would have been very expensive and extremely disruptive for us to have moved into trailers because of the state of the building. That was a very important battle she won for us, because if that had happened we would have lost federal grant funding (Scott Champney).
Lou was an excellent mentor of Junior Faculty and was generous with her support, equipment, and advice (Sharon Campbell). She believed in celebrating life and when students would complete their orals for graduate degrees there was a celebration. One day Dr. Margaret Hoagland was pushing a scoop into the ice machine and hit something solid, reaching to see what it was she retrieved a bottle of champagne (Margie Tucker)!
Dr. Lou Ernst-Fonberg was a well-respected mentor and professor. I started out in the graduate biochemistry program in 1982 as a master's degree candidate and finished my masters in 1989, after a hiatus to complete medical school 1984-1988. Dr Ernst-Fonberg was supportive of the entire process. Her words of encouragement were very helpful and timely. I count her as one of the more influential mentors in my graduate educational endeavor. (Eric Clarke, MD (Quillen Grad))
Lou also loved living in Jonesborough, Tennessee with her menagerie of pets and her family. She enjoyed all the outdoor activities East Tennessee has to offer and, in recent years, greatly enjoyed the Jonesborough farmers' market. She died on June 1, 2013. Her family misses her every day, and she now has a granddaughter who shares her name (Caroline Lou) and who has inherited her grandmother's love of animals, dancing, and gardening.
Lou mentored many students and helped them achieve their dreams.
Graduate students Teresa Walker, PhD and Susan Hershenson, PhD came to ETSU with her and completed their Ph.D.'s from Yale. ETSU graduates included: Eric Clarke, MS (Quillen MD – orthopedics in Chattanooga, TN), Margie Tucker, PhD – Chair of Natural Sciences at UVA Wise, Sandra Williams, PhD (Quillen MD then US Navy), and Stephen Trent, PhD - Professor, University of Georgia (Athens), Department of Infectious Diseases
UGA Foundation Distinguished Professor.
Dr. Lesa Worsham, PhD was a research colleague in Lou's lab for over 20 years