Maternal and Child Health Research Collaborative
New Challenges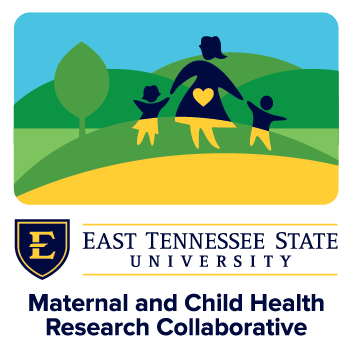 Symposium Presentations Available!
---
Maternal & Child Health:
Biology, Behaviors and Environments – Resilience to Poor Health Outcomes
Maternal and child health includes a wide range of conditions, health behaviors, environments and health systems indicators that affect the health, wellness and quality of life of women, children and families. Events during the prenatal, postnatal, early childhood and beyond lay the biological substrates for good health and lifelong learning but may also place constraints on the individual's growth, health and development trajectories and establish precursors of adult disease.
Environmental exposures, broadly defined, are a leading cause of morbidity and mortality for mothers and children worldwide. These exposures encompass a number of factors, ranging from chemical and biological factors such as air pollution, pesticides and infectious diseases to psychosocial factors such as education, stress and neglect. Exposures during crucial biologic developmental windows, including conception and pregnancy, early childhood and puberty can have long lasting effects.
Investigators at ETSU and their colleagues have an opportunity to investigate the separate and combined effects of biology, behaviors and the environment in a rural region burdened with social, socioeconomic and health disparities. Investigation of resilience to such stressors will have an important contribution to the field of maternal and child health.
Advisory Committee
Beth Bailey, PhD – Beth Bailey, Professor and Vice Chair, Department of Family Medicine, ETSU is a developmental psychologist with over twenty-five years of research and evidence-based practice-change work in the field of maternal child health. Most of her work has focused on research and interventions related to pregnancy health behaviors, including substance use, and long-term child health and developmental effects of prenatal health behaviors in health disparate populations. She has presented and published both original research findings and practice guidelines related to this work, and has served in an advisory capacity to foundations, and at the state and national levels. She is also a statistician and methodologist, with substantial expertise in study design and data analysis in the maternal child health field, as well as participant recruitment and retention in large-scale longitudinal projects. She has spent her entire career working as part of a multidisciplinary teams, including physicians, psychologists, other health care providers, public health professionals, and biostatisticians, and has made contributions related to theory and research, practice change, project administration, methodology, and findings interpretation and dissemination.
Katie Baker, DrPH – Katie Baker, Assistant Professor, Department of Community and Behavioral Health, College of Public Health, ETSU. Since her graduation from the University of Alabama - Birmingham MPH program in Maternal & Child Health, Dr. Baker has been actively involved in MCH research and practice at the local, state and national levels. Her primary areas of interest are in mother-daughter health communication and in adolescent reproductive health. She currently serves as Co-I and member of an interprofessional team working on an R01 from the National Cancer Institute designed to test the efficacy of a social media parent-based intervention for mothers and teen daughters in East Tennessee.
Kim Hale, PhD – Kim Hale, Associate Professor, College of Education, ETSU. Her areas of expertise are child development and school psychology. She has 12 years of experience working directly with children and adolescents (preschool through high school), and parents, to support learning and mental health needs by providing counseling, skill instruction, learning, and intervention plans. The highlight of her career was a six-year term as a member of a multidisciplinary team charged with evaluating and assessing young children (ages two- to six-years) suspected of having developmental delays and designing individual and family intervention plans to address needs. In this leadership role, she worked closely with health professionals and community-based agencies to empower families and teachers to create safe, healthy, and supportive learning environments for these young children. Since joining the ETSU faculty, she has sought out projects aimed at improving young children's oral language development and emergent literacy skills through research-based practices including family literacy models of parent training. She has unique skills and expertise in child development, mental health, learning and cognition, and social/emotional functioning of young children as well as a wealth of experience in the design and implementation of intervention plans to address a child's and family's area(s) of concern. Her expertise and experiences as a school psychologist in the arenas of school psychology and early intervention will bring strength to a multidisciplinary research team at ETSU seeking to improve maternal and child health in our Appalachian region.
Kiana Johnson, PhD, MSEd, MPH - Kiana Johnson is a native of Indiana, where she attended Purdue University. Her graduate work was completed at both Purdue University (PhD) and the University of Minnesota (MPH). Dr. Johnson has completed two post-doctoral fellowships at the University of Minnesota. As a Leadership Education in Neurodevelopmental Disabilities (LEND) fellow she focused her work on the transition to adult healthcare for youth with neurodevelopmental disabilities. As a Leadership Education in Adolescent Health (LEAH) fellow she focused her efforts on adolescent health and health self-management and motivation for youth with special healthcare needs. Dr. Johnson is currently an Assistant Professor at East Tennessee State University where she focuses her efforts on the transition to adulthood and adult healthcare for youth with special health care needs. She serves an advocate for many non-profit organizations and has taught workshops and seminars to patients and families on the topic of self-advocacy and healthcare transition. Dr. Johnson has published in international journals and presented at numerous international conferences.
Claudia A Kozinetz, PhD, MPH – Claudia Kozinetz is Professor and Chair of the Department of Biostatistics and Epidemiology, College of Public Health, ETSU. Most recently she was the PI of the NIH-funded National Children's Study (NCS) Study Center for Harris County, TX. In that role she convened an interdisciplinary group of investigators to investigate the influence of the environment, genetics and their interactions on child health, growth and development. Investigators from pediatrics, OB/GYN, environmental health, nutrition, health disparities, epidemiology, genetics, neurodevelopment and molecular physiology constituted her team. Important formative research was conducted in the areas of: the use of the length of the ulnar for defining growth and development; nutrition of infants born to Hispanic mothers; the influence of the microbiome on infant growth and development; the physiology of proteins in specimens collected during birth; and, the recruitment of hard to reach populations for longitudinal research of child health. Prior to the NCS, Dr. Kozinetz's research focused on the development of physiological parameters and their link to adult disease, the risk of infectious disease in the community, pediatric HIV/AIDS and the epidemiology of neurodevelopment disorders in the US. Dr. Kozinetz has over 25 years of NIH funding experience as an investigator, a reviewer and an advisor. Dr. Kozinetz has mentored numerous new investigators toward successful research careers.
Mildred Maisonet, PhD – Mildred Maisonet conducts epidemiologic investigations to determine associations between fetal and early life exposures to environmental pollutants and the occurrence of developmental and reproductive outcomes during childhood and adolescence. Her field of work requires a multidisciplinary approach in which the epidemiologist seek assistance from others in the field of chemistry, toxicology, and environmental science to determine best methodologies for the assessment of pollutants in human media, fate of pollutants in the body, and routes of exposure among others. She has experience working on multidisciplinary research teams and can bring this experience to new teams.
Judy McCook, PhD, MSN, CNS, RN-BC - Judy McCook, Professor, College of Nursing, ETSU. She has been a maternal infant clinical nurse specialist since 1979. She is an RN who is certified as a high-risk perinatal nurse and spent years working with risk perinatal clients in labor and delivery and their newborns in neonatal intensive care units. Human infertility has been a lifelong interest and her dissertation research focused on women with polycystic ovary syndrome (PCOS) the leading cause of anovulation which is the leading cause of female infertility. Her personal goal is to somehow help adolescent protect their bodies and prevent them from becoming future infertile couples. Infertile couples in their 30's and 40's struggle to conceive a child while decisions they made as adolescents regarding environment and behavior profoundly impacted their biology.
Jodi Polaha, PhD - Jodi Polaha is a Clinical Psychologist and Associate Professor in the Department of Family Medicine, ETSU. Dr. Polaha has worked in the area of integrating behavioral health into primary care since the start of her career in 1998. In Nebraska, she directed the development of a state-wide system of integrated behavioral health that won the Nebraska Rural Health Association's Annual Integrated Care Award in 2003. In Tennessee, she developed the coursework and training sites for an innovative doctoral program focusing on rural primary care psychology. Dr. Polaha has delivered clinical services and training in team based primary care at over two dozen primary care practices. She has gained federal funding to conduct interdisciplinary care training programs and research, publishing nearly 40 papers on this topic. Her most recent work is focused on translating the Family Check-Up to Enhanced Well Visits in pediatric primary care.
Deborah Slawson, PhD - Deborah Leachman Slawson serves as Associate Professor and Chair of Community and Behavioral Health in the College of Public Health, ETSU. She received her doctorate in educational research methodology and statistics from the University of Memphis. Dr. Slawson is also a Registered Dietitian Nutritionist with expertise in school and community-based health promotion planning, mixed-method research, and program evaluation.
Cynthia Thomas, DO, MPH - Dr. Cynthia Thomas is board certified in preventive medicine and public health by the American Board of Preventive Medicine and is employed by the Tennessee Department of Health, based at the Northeast Tennessee Regional Health Office in Johnson City, Tennessee. Dr. Thomas delivers primary care services to uninsured patients in health department-based Primary Care Clinics in the seven county Northeast region. Dr. Thomas is also an assistant health officer, responsible for developing and implementing prevention initiatives for the region. The primary focus areas for Dr. Thomas' current efforts are the prevention of substance use-related injury, illness and fatality, with a particular focus on impacts on maternal and child health. Dr. Thomas also holds an appointment as clinical associate professor in the Department of Pediatrics of the Quillen College of Medicine at East Tennessee State University (ETSU). Dr. Thomas serves on the Commissioner's Council on Injury Prevention, the Child Fatality Review Boards for judicial districts 1 and 3, the Northeast Tennessee Council on Children and Youth, the regional Neonatal Abstinence Syndrome (NAS) Task Force and the ETSU Prescription Drug Abuse and Misuse Working Group. In her role as an assistant health officer, Dr. Thomas has had the opportunity to develop partnerships with colleagues in clinical, academic and community settings across the region.
David Wood, MD, MPH – Dr. Wood graduated with honors from Harvard University, completed medical school, residency and fellowship at UCLA. He is board-certified in Pediatrics and in Preventive Medicine and Public Health and completed a health services research fellowship at RAND/UCLA. He is currently a Tenured Professor and Chair Department of Pediatrics at the East Tennessee State University. For more than twenty years his research and advocacy efforts have focused on improving health systems for underserved children and adults. He has published more than 150 peer-reviewed publications, reports, and book chapters. He founded and directed the Jacksonville Health and Transition Services (JaxHATS) program until late 2014. Since its inception JaxHATS has received continuous funding from the Florida Title V program and has served approximately 1000 youth, providing a patient-centered medical home to medically complex and developmentally disabled young adults. Dr. Wood helped create and was the Medical Director of FloridaHATS, the Florida Office of Health Care Transition, Dr. Wood has been active in advocacy for disadvantaged children and adults, with a focus on children and adults with IDD, serving as a gubernatorial appointee to the Florida Developmental Disabilities Council for over 12 years. In his current position Dr. Wood is working with ETSU colleagues and community partners to evaluate the health of children and families in Middle Appalachia, and build health care programs to meet critical health needs.
Speaker Bios
Bruce Behringer, MPH – Bruce Behringer was appointed the Deputy Commissioner for Continuous Improvement and Training for the Tennessee Department of Health in 2011, retired from that position at the end of 2015 and continues to assist now on a part-time basis. Mr. Behringer holds a Master of Public Health degree from the University of North Carolina School of Public Health and a Bachelor of Science degree from the Pennsylvania State University College of Human Development. Mr. Behringer joined the Health Department after twenty years at East Tennessee State University's Office of Rural and Community Health and Community Partnerships in the Division of Health Sciences, as associate vice president and executive director. He served as faculty and helped develop ETSU's nationally recognized inter-professional community-based programs and has published on community based participatory research about Appalachian disparity issues such as substance abuse, cancer and diabetes. Before joining the faculty at ETSU, Mr. Behringer was executive director of the Virginia Primary Care Association, Inc. and administrator of Tri-County Health Services, Inc. in Aurora, N.C. Behringer has served on numerous national health committees and councils focusing on rural health including, presidency of the National Rural Health Association, chairperson of the National Health Service Corps National Advisory Council, membership on the Appalachian Regional Commission's Health Policy Advisory Council, the Tennessee Institute of Public Health, and the Tennessee Rural Health Recruitment and Retention Center (The Rural Partnership). In the Tri Cities TN/VA region he assisted with formation and served on the board of CareSpark, the region's health information exchange, the Hispanic community coalition Puertas Abiertas, and African American coalition, Minority Access to Community Health. Mr. Behringer was awarded an honorary Doctorate in Humane Letters by East Tennessee State University in 2015.
Rob Turrisi, PhD – Rob Turrisi, Professor, Biobehavioral Health & Prevention Research Center, College of Health and Human Development, Penn State University. Dr. Turrisi received his PhD in Social Psychology from the University of Albany – State University of New York in 1988. Dr. Turrisi's research examines psychological theories of behavioral decision-making and how these relate to: 1) adolescent and young adult health, 2) family relationships, and 3) efficacious brief interventions to prevent high-risk behaviors. He currently serves as PI, co-PI, or mentor on multiple grants from NIH addressing parent-child communication and parent-based interventions as well as cancer prevention.
Paige Cullen Pullen, PhD – Paige Cullen Pullen is an Associate Professor of Special Education and Pediatrics at the University of Virginia and a nationally recognized expert in the field of learning disabilities and early literacy development. She has been a principal investigator on multiple federally funded projects, co-authored several books, including Exceptional Learners: An Introduction to Special Education and Students with Learning Disabilities and Students with Learning Disabilities, published numerous book chapters and scholarly articles on evidence-based reading instruction for students at risk for reading disabilities, and presented at regional, state, and national and international conferences on reading disabilities and evidence-based instruction. She was named as a fellow of the International Association for Research on Learning Disabilities (IARLD), was the recipient of the Curry School of Education Outstanding Professor of the Year award, and has received multiple teaching and mentoring awards at UVA. Her research is focused on early language and literacy development for children at risk for reading failure, both locally and internationally (e.g., Zambia and Botswana, Africa). She also conducts research and professional development for both inservice teachers and pediatric residents. She has conducted research on extant data sets examining prevalence trends of disabilities relating to policy issues on the identification and service provisions of students in special education.
Julia M. Gohlke, PhD – Dr. Gohlke has a broad background in environmental health, with specific expertise in neurodevelopmental risk assessment, community-based approaches, and climate change and health. She has authored over 40 peer reviewed publications and 10 book chapters/technical reports and has received awards recognizing her research from the National Institute of Environmental Health Sciences, Teratology Society and Society of Toxicology. She has served on the Board of Scientific Counselors for the CDC NCEH/ATDSR, as an external reviewer for EPA reports on Next Generation Risk Assessment and Toxicogenomics in Risk Assessment, and on the editorial board for Reproductive Toxicology and Journal of Health and Pollution. She teaches graduate level courses in environmental health and risk assessment. Partnering with community-based organizations in urban and rural settings, she is currently pursuing spatial epidemiology and community-based approaches to characterize environmental exposures and their association with health outcomes in Alabama.
J.D. Smith, PhD – Dr. J.D. Smith is assistant professor in the Department of Psychiatry and Behavioral Sciences and the Department of Preventive Medicine at Northwestern University Feinberg School of Medicine in Chicago, Illinois. He is principal investigator (with Dr. Cady Berkel) on a trial testing the effectiveness and implementation of the Family Check-Up 4 Health (FCU4Health) for pediatric weight management in the primary care environment, which is funded by the Centers for Disease Control and Prevention, is co-investigator of the Center for Prevention Implementation Methodology (Ce-PIM) for Drug Use and HIV, a P30 Center of Excellence funded by the National Institute on Drug Abuse, and co-investigator on projects funded by the National Institute for Mental Health and the Robert Wood Johnson Foundation. He received his Ph.D. in clinical psychology at the University of Tennessee Knoxville in 2011 and completed his predoctoral internship in the Department of Psychiatry at the University of Colorado Anschutz Medical Campus. He completed a NIMH-funded postdoctoral fellowship at the Prevention Science Institute at the University of Oregon and a fellowship at the REACH Institute at Arizona State University. Dr. Smith's research is currently focused on the translation of evidence-based family interventions to real-world service delivery systems and the development of methods for implementation science with a particular focus on the primary healthcare system and contexts that deliver services to underserved populations. He is author of more than 50 peer-reviewed journal articles and book chapters.
Dr. Stephanie Jilcott Pitts was born and raised in Bertie County, eastern North Carolina. She received a BS in Biology with minors in Information/Library Science and Chemistry, and a PhD in Nutrition with a minor in Epidemiology, all from the University of North Carolina at Chapel Hill. Upon degree completion, she worked for World Harvest Mission in Bundibugyo, Uganda, designing and evaluating nutrition programs for malnourished and at-risk children. She came to the ECU Department of Public Health in July 2008. Her research is focused on examining and addressing policy and environmental factors related to obesity, diet, and physical activity.
Peter Scal, MD, MPH - Peter Scal a health services researcher and pediatrician in the Department of Pediatrics at the University of Minnesota Medical School, with an adjunct appointment in the School of Public Health, in the Maternal & Child Health Program at the University of Minnesota. His research and clinical work are guided by the belief that the shared goal of pediatrics and public health is to assure that all children are on a trajectory to adulthood that optimizes health and engagement in healthy behaviors so that they reach their fullest potential and live their most audacious dreams. Dr. Scal completed his medical school, pediatric residency, interdisciplinary fellowships in General Academic Pediatrics, and MPH in Maternal and Child Health all at the University of Minnesota. He has also completed an AHRQ funded Health Services Research fellowship. In 2006 he was awarded a Mentored Career Development Award (K08) that launched his federally funded research that spans from healthcare policy to examining the organization of clinical care to clinical interventions for youth with chronic conditions. He is currently the principal investigator for YESS (Youth, Epilepsy and Successful Self-Management) which is a 5 year grant from the Centers for Disease Control and Prevention to develop and test a healthcare self-management program for youth with epilepsy. Prior to YESS Dr. Scal was the PI for MyPath, a 5 year longitudinal study of health and access to care of youth with disability during the transition to adulthood which was also funded by the CDC. It is through MyPath that he worked with, mentored and learned from Dr. Johnson as they examined ways in which the patient-provider relationship may support or thwart youth self-management behaviors. Clinically, Dr. Scal provides care to youth who are homeless or in out-of-home placements at St. Joseph's Home for Children, and at the Hubert H. Humphry Job Corps, a residential job training in St. Paul. As an educator he teaches about health and health systems in interdisciplinary fellowships in Adolescent Health (LEAH) and primary care. He was a founding member of the University of Minnesota's Leadership Education in Neurodevelopmental Disabilities (LEND) program. Finally, Dr. Scal and two colleagues, one in Dentistry, and one in Audiology were selected as a team to participate in the Robert Wood Johnson Clinical Scholars leadership program where their Wicked Health Impact Project is to assure that all of Minnesota's children with special needs have access to oral healthcare.
Michael D. Warren, MD MPH FAAP - Dr. Michael Warren is the Deputy Commissioner for Population Health at the Tennessee Department of Health. Dr. Warren is a board-certified pediatrician. He received his undergraduate degree from Wake Forest University and his medical degree from the Brody School of Medicine at East Carolina University. He completed his pediatrics residency, Chief Residency, and fellowship in Academic General Pediatrics at Vanderbilt, where he also obtained a Master's in Public Health. He is a fellow of the American Academy of Pediatrics. As Deputy Commissioner, Dr. Warren provides leadership for various offices and divisions within TDH, including: Family Health and Wellness (which includes Title V/Maternal and Child Health, Chronic Disease Promotion and Health Promotion, and Supplemental Nutrition); Policy, Planning and Assessment; Rural Health; Minority Health and Disparities Elimination; Grants Coordination and Strategic Alignment; and the Office of the State Chief Medical Examiner. Dr. Warren previously served as the Assistant Commissioner for Family Health and Wellness, a role in which he led Departmental efforts related to maternal and child health, chronic disease prevention and health promotion, and supplemental nutrition. Prior to joining the Department of Health, Dr. Warren served as an Assistant Professor in the Department of Pediatrics at Vanderbilt and as Medical Director in the Governor's Office of Children's Care Coordination. He currently serves on the Oversight Committee for the Tennessee Initiative for Perinatal Quality Care (TIPQC) and as President-Elect for the Association of Maternal and Child Health Programs, the national professional organization for maternal and child health professionals.
Valencia Morman-Nelson – Ms. Valencia Morman-Nelson is the Tennessee Maternal Child Health Director for March of Dimes. With 17 years in preventive health program management, she has dedicated the past 14 years towards addressing disparities in maternal child health. Under her leadership, the TN Chapter has earned 4 honors in national leading practices around pragmatic approaches to systemically improve birth outcomes. She considers this position as a "special" opportunity of ministry that connects her with hundreds of families each year where words of encouragement, acts of support, and even sometimes prayer is requested and welcomed. Valencia completed her undergraduate studies at the University of Memphis earning a B.S. in Education and is a proud member of Zeta Phi Beta Sorority Incorporated serving in the Alpha Eta Zeta Chapter of Memphis, TN. She is completing graduate studies in Instruction, Curriculum, and Leadership. She has been married for 21 years and has three amazing children.
Program
8 – 8:45 am
Registration and Breakfast
8:45 - 9 am:
Welcome and Overview
Dr. Claudia Kozinetz
9 – 9:50 am:
The State of Health – Maternal and Child Health in North East Tennessee
Bruce Behringer
10 am – 11:45 am
Concurrent Sessions (select one):
Pediatric Health Services: Transitions to Care
Organizer: Drs. David Wood and Kiana Johnson with guest Dr. Peter Scal
Nutrition and Obesogenic Environments
Organizer: Dr. Deborah Slawson with guest Dr. Stephanie Jilcott Pitts
Maternal Substance Use and Prenatal Drug Exposure in Northeast Tennessee
Organizer: Dr. Cynthia Thomas with guest Dr. Michael Warren
Noon-1:00 pm
Lunch
1:15 – 2:30 pm
Concurrent Sessions (select one)
Household Air Pollution and Children: Using Research to Promote Health
Organizer: Dr. Mildred Maisonet with guest Dr. Julia M Gohlke
Preconception and Pregnancy Health: Effects and Intervention Opportunities
Organizers: Drs. Beth Bailey and Judy McCook with guest Dr. Valencia Mormon-Nelson
Parent-Based Interventions for Improving Adolescent Health Outcomes
Organizer: Dr. Katie Baker with guest Dr. Robert Turrisi
2:30 – 2:45 pm
Break
2:45 – 4:15 pm
Concurrent Sessions (select one)
Language and Literacy Development: Overcoming the effects of poverty and empowering parents
Organizer: Dr. Kim Hale with guest Dr. Paige Pullen
Evidence-based family interventions to address the biopsychosocial needs of at-risk children in primary care
Organizer: Dr. Jodi Polaha with guest Dr. J.D. Smith
4:15 – 5:30 pm
Wrap-up (Overview of key elements from each session)
2019-2020 Schedule
2019-2020 Collaborative Schedule
| Date | Topic(s) | Speaker(s) | Time/Location |
| --- | --- | --- | --- |
| September 24, 2019 | CHANT - Community Health Access and Navigation in Tennessee | Elizabeth Dove, BSN, RN | 8:15-9:30 am/ETSU Innovation Lab |
| October 22, 2019 | Creating a Trauma Informed Community of Care | Becky Haas | 8:15-9:30 am/ETSU Innovation Lab |
| November 26, 2019 | Resources in Behavioral Health Services for Children and Adolescents | Tim Perry, LPC MHSPs | 8:15-9:30 am/ETSU Innovation Lab |
| February 25, 2020 | Baby Steps Antenatal Drug Exposure Program | Karen Schetzina, MD, MPH | 8:15-9:30 am/ETSU Innovation Lab |
| March 24, 2020 | The Effect of Prenatal Opioid Exposure on Infant Development | Alyson Chroust, PhD | 8:15-9:30 am/ETSU Innovation Lab |
| April 14, 2020 | MCH Programs | Nurse Family Partnership | 8:15-9:30 am/ETSU Innovation Lab |
| April 28, 2020 | MCH and the Accountable Care Community | Casey M. Carringer, MBA | 8:15-9:30 am/ETSU Innovation Lab |
The symposium is sponsored by the ETSU Research Development Committee, Research and Sponsored Programs and ETSU Health Affairs.