ETSU Health Family Medicine accepting new patients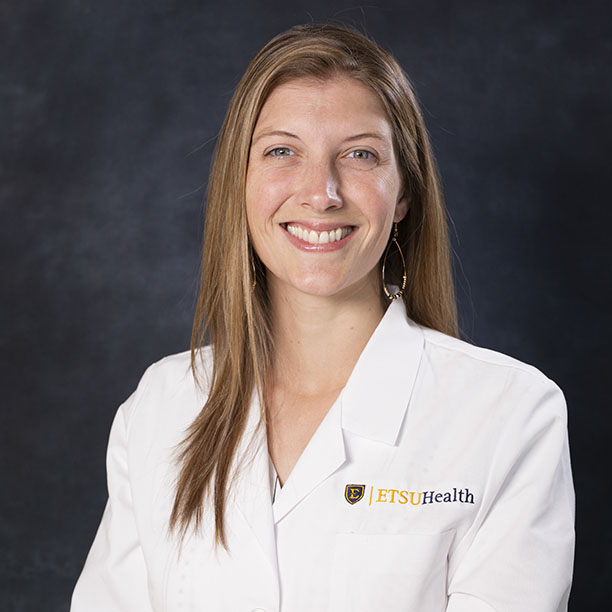 JOHNSON CITY – A heart for ministering to others paired with a love for science drove Dr. Allison Powers to obtain her medical degree and to pursue opportunities to serve others.


She is accepting new patients at ETSU Health Family Medicine Johnson City.


Powers offers the full scope of family medicine care for all stages of patients' lives, including acute inpatient care, pediatrics, obstetrics and office procedures.


"You will receive excellent care through ETSU Family Medicine Johnson City," Powers said.


"We are able to provide for many of your health needs in one medical home, while working with a network of specialists to ensure you get the best care."


Services include prenatal care, preventative care, reproductive health screenings, family planning, geriatric care and more.

"Our group admits patients at the hospital, so you will have seamless care," Powers added. "Our doctors are skilled in a variety of family medicine fields including addiction medicine, sports medicine, behavioral health/counseling, pharmacy and myself in obstetrics. This allows us to care for most of your needs under one roof, for everyone birth to old age."


Powers completed fellowship training in maternal newborn health at Beaumont Hospital – Wayne in Michigan and her family medicine residency at St. Francis Bon Secours in Midlothian, Virginia. She earned her medical degree at Virginia Commonwealth University School of Medicine in Richmond, Virginia, and a Bachelor of Arts degree in public health from The College of William and Mary in Williamsburg, Virginia.


She is board certified in family medicine and also holds certifications in pediatric life support, in advanced life support in obstetrics, and by the Neonatal Resuscitation Program.


The ETSU Health Family Medicine Johnson City office is located at 917 West Walnut Street.


To schedule an appointment, call 423-439-6464.


With 30 clinical sites and more than 250 health care providers, ETSU Health is on the front lines of efforts to improve the health of Northeast Tennessee by offering leading-edge healthcare in dozens of specialties.
###

ETSU Health is the outward-facing brand that includes the pursuits of ETSU's thriving Academic Health Science Center and the clinical components of ETSU Physicians & Associates and Northeast Tennessee Community Health Centers Inc. For more, visit ETSUHealth.org.