Former attorney general coming to ETSU
JOHNSON CITY – John Ashcroft, a former United States attorney general, is coming to Johnson City.
He will be the keynote speaker at East Tennessee State University's Pre-Law Society and Pi Sigma Alpha end-of-year banquet.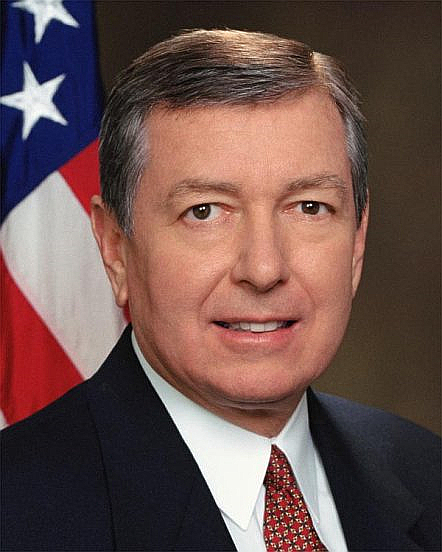 "It is a true honor to include a keynote address from former United States Attorney General, the Honorable John Ashcroft. We are excited to share our beautiful campus and community with Attorney General Ashcroft and to hear about his experience as a lawyer, public servant and the chief law enforcement officer of the United States," said Michael Morelock, president of both student organizations. "Attorney General Ashcroft will bring a unique perspective to the young minds of our students, and we are honored to host him."
The ticketed event, open to members of the legal and political community throughout the region, is Monday, April 24, at 6 p.m. at the Carnegie Hotel.
Ashcroft served as attorney general under President George W. Bush's administration from 2001-2005.
Ashcroft was the Missouri attorney general before he was elected governor of the state in 1984. He won election to the U.S. Senate in 1994 following two terms as governor. Ashcroft led the Department of Justice after the September 11, 2001, attacks.
For questions or ticket information, email Morelock at morelockm@etsu.edu.