Bucky's Foodpantry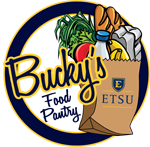 Summer Semester - 2023
Hi ETSU Community,


Greetings and salutations!!
Bucky's Food Pantry congratulates the spring 2023 graduates and wish you all well in your future endeavors. The pantry will be tweaking the dates/hours of the summer semester over the next couple of weeks so please check back to the site often.














Bucky's Food Pantry has three locations from which students can pick up their food boxes. The first location is in the Buc Ridge Housing area situated next to the Central Receiving warehouse. The second location is at the D.P. Culp Student Center, on Seehorn Drive near the Passport Office. The third is the ETSU Campus at Kingsport.
---

Bucky's Food Pantry - Buc Ridge site hours for summer 2023:









By appointment only Monday - Friday.






For food box pickups or donations please call Chuck Patton at 439-5243 for help.
---



Bucky's Food Pantry - D. P. Culp Center site hours for summer 2023 will be:
Monday: 9 am - 4 pm
Tuesday: 9 am - 4 pm
Wednesday: 9 am - 4 pm
Thursday: 9 am - 4 pm
Friday: 9 am - 4 pm
---
Bucky's Food Pantry - Kingsport Campus in Allandale

We are excited to announce the opening of Bucky's Food Pantry at the Kingsport campus located in Allandale has a distribution point for the ETSU Community that work, attend school or live in the greater Kingsport area. When processing an applicaton, please write in the resources block on the application "Request P/U in Kingsport". The staff at the Kingsport Campus will pickup orders from Bucky's Food Pantry - Buc Ridge (main campus) and transport food boxes to the Kingsport campus every Friday morning, except during holidays or school closing. Point of contact at the Kingsport campus is the Main Office at (423) 392-8000.
---
Additional Information:












Massy Useni is available at the Buc Ridge site and Amy Deel is available at the D.P. Culp Student Center site to discuss additional resources and support both on campus and in the community. This service is optional and not required for using the pantry.


Please remember to bring your ETSU ID card when picking up food.
For additional information, please contact Bucky's Food Pantry - Buc Ridge at 423-439-2825 or Chuck Patton at 423-439-5243 or by email at foodpantry@etsu.eduor at buckysspecialist@etsu.edu
Please leave a detailed message if you receive voicemail at any of the numbers with your contact information and your call will be returned as soon as possible.
LOCATIONS:
Bucky's Food Pantry - Buc Ridge is located at the Central Receiving warehouse in the Buc Ridge Apartment complex, at 325 Treasure Lane. This location is the primary food donation intake and processing site. Boxes are packed at this location and can be picked up here. This location is near the Bucshot bus stop on the gold route. This location also houses winter coats and accessories for those who are in need and a drop off point for donated dress clothes for final destination to Bucky's Closet located in the D. P. Culp Center with Career Services.
Bucky's Food Pantry - D. P. Culp Center can be an alternate pick up location for you, for convenience, and will also have emergency small boxes and "free food" for quick pick up. We often get perishable items from area stores and will distribute those from the D.P. Culp site.
Buc Ridge location info: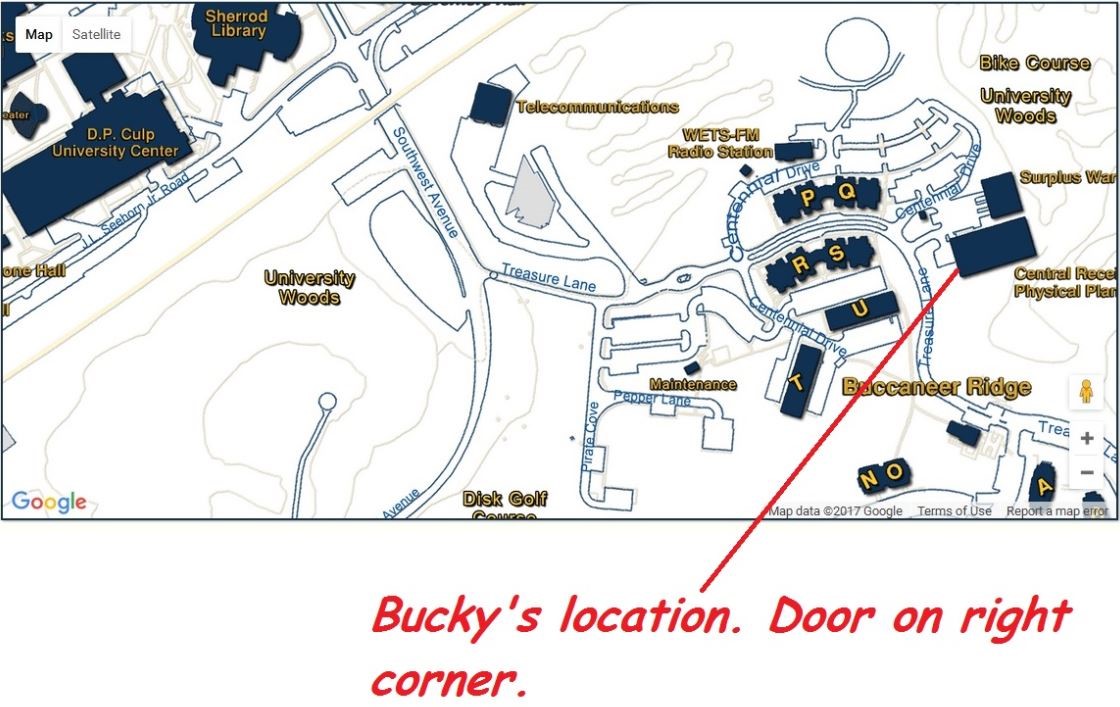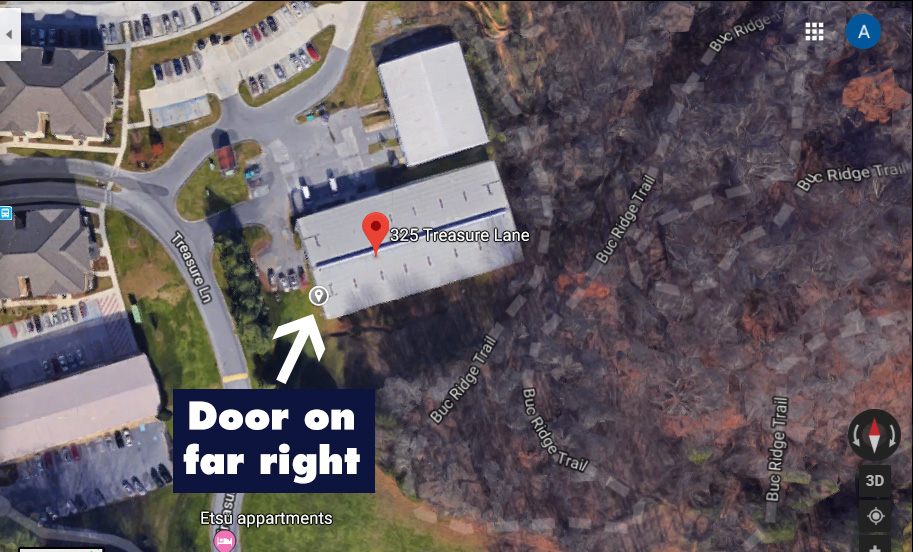 NEWS ARTICLES OF INTEREST:
Broke and Ashamed - Many Won't Take Handouts
More College Students Battle Hunger as Education and Living Costs Rise.
Bucky's Food Pantry is on Facebook - here's the link