Nursing, DNP 100% Online Doctor of Nursing Practice
Overview
This program provides advanced nursing students with the knowledge, skills, and values to:
Integrate specialized knowledge, theories, and research from nursing science and related disciplines for application to nursing practice.
Assume leadership roles as advanced clinicians, nurse educators, and/or administrators.
Demonstrate accountability in nursing practice according to accepted standards of patient care and safety.
Use information technology to translate research findings into evidence-based practice at the individual and health system levels.
Affect desired change by developing and implementing policies at different levels of the health care system and with different constituencies.
Provide multidisciplinary leadership through analysis of critical indicators within health care systems to provide optimal client care and safety.
Demonstrate advanced knowledge and skill in planning and delivery of health management.
Admissions Requirements
Requires an ETSU application and a NursingCAS application.
Program Quick Facts
Asynchronous online classes
Full-time or part-time enrollment options
Top 100 DNP programs ranking by U.S. News & World Report
100% pass rate on PMHNP Certification Exam
100% first-time taker pass rate on FNP Certification Exam
View program awards and recognitions.
Enhance and Promote Quality of Care
Quality
Online classes with in-person, practical experiences.
Impact
Outstanding and relevant curriculum with a rural focus.
Guidance
Talented and dedicated faculty to mentor you.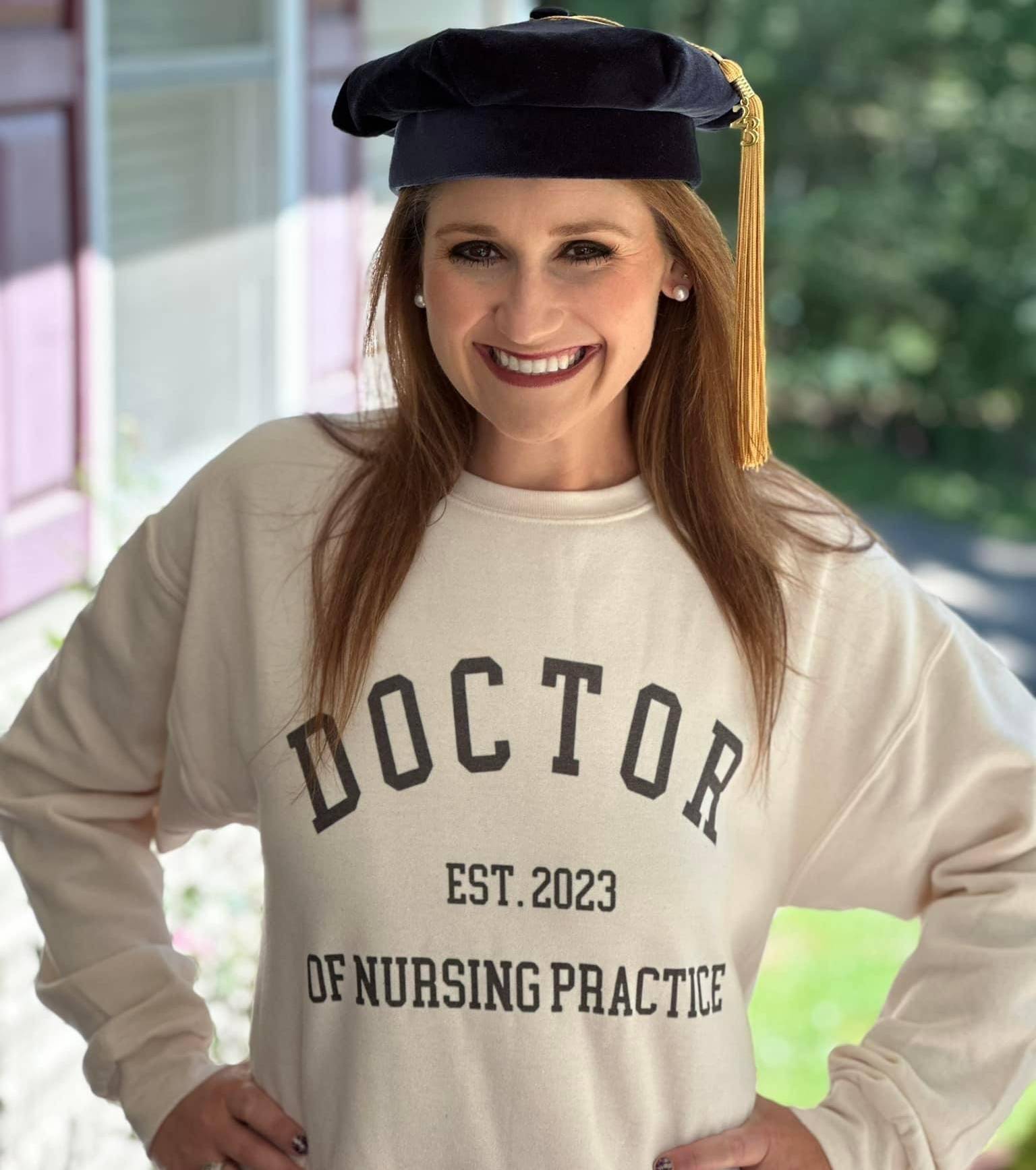 Lindsey Yoggerst, DNP
"There's nowhere else I would have chosen to earn my DNP. ETSU's online flexibility allowed me to complete the full-time course of study in just four semesters while working full-time in my local hospital, being a wife, and being a mom to twin boys. The support of my family and instructors greatly contributed to my success. The versatility of this program allowed me to take my classes wherever I needed – whether that be at the ball field or in the Bahamas. If you have goals, ETSU can help you reach them!"
Concentrations