University Advancement
East Tennessee State University
Flat Bucky
Flat Bucky is the unofficial Ambassador for ETSU Day of Giving 2021. He is a "mail-able" version of the ETSU mascot and will be used to help communicate Day of Giving activities and to generate interest and engagement. Flat Bucky is based on Flat Stanley, which was the character of a series of books written by Jeff Brown. Subsequent to the books, a Canadian teacher named Dale Hubert developed Flat Stanley into a project for his third-grade students to document Flat Stanley wherever he goes. The ETSU Foundation sent Flat Bucky to thousands of alumni and friends so they could take photos of Bucky where they live and work. We're asking them to post their best shots on social media using #FindFlatBucky or #ETSUDayofGiving. Follow us at @AdvanceETSU.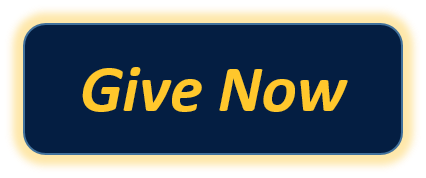 Learn about ETSU Day of Giving

ETSU Day of Giving is here.



Download and Print Your Own Flat Bucky

Flat Bucky is here. If you would like to get a 14-inch tall cardboard Flat Bucky, please reach out to us at dayofgiving@etsu.edu.

Find Flat Bucky At-home Scavenger Hunt

Step 1. Follow @Advance ETSU on Facebook, Instagram, and Twitter
Step 2. Starting on April 15, look for a post announcing the first Scavenger Hunt item.
Step 3. Find that item, take a picture as instructed, and post to social media using #FindFlatBucky.
Step 4. You're entered into the drawing for prizes:
- $200 for the first item.
- $300 for the second item.
- $500 for the third (last) item.
NOTE: prize money doesn't go to the winner; it's designated to an ETSU area.
Step 5. Random draw determines the winner.
Step 6. Winner determines which area of ETSU will receive that funding.



The Ballad of Flat Bucky

There once was a pirate named LeBucque (LeBuc).
He sailed the seas & had some bad luck.
His journey began in the Florida Keys,
And he docked his ship at the Tennessee trees.

You see, an underground river named Pirate Creek
Led straight to Johnson City in under a week.
Here LeBucque discovered a site,
Where students gathered & never did fight.

He fell in love with their sweet southern charm,
And vowed to protect them all from harm.
Everything was going along great,
Until the earth started to shake.

LeBucque spent his nights in underground caves,
And awoke to the sound of splashing waves.
Earth shifted & the walls began to fall,
So he laid down flat & started to crawl.

He made it to the edge of the cave,
When a rock nearly sent him to his grave.
The students found him under that rock,
What they saw next put them in shock.

Pirate LeBucque was now flat as could be,
Thin as paper, but at least he was free.
Students cheered for their new pal Bucky,
Turns out the pirate was actually lucky.