ETSU Governor's School Scientific Exploration of Tennessee Heritage
Governor's School for the Scientific Exploration of Tennessee Heritage
East Tennessee State University
May 28- June 23, 2023
The Governor's School for the Scientific Exploration of Tennessee Heritage is a four-week program that explores the unique history and culture of Tennessee through integrated concepts of science, preservation, and interpretation, offered in the spectacular setting of the southern Appalachian mountains. As part of this program, students will:
Complete three semester hours of college credit in Tennessee history, as well as an intensive, non-credit seminar in research, writing, and presentation skills.
Participate in intensive field experiences related to Tennessee history and culture, including:
A Paleontology Experience at the world-renowned Gray Fossil Site, which will include digging for fossils and learning the behind-the-scenes working of the ETSU Natural History Museum;
A Pioneer Experience at the ETSU Valleybrook campus, a 144-acre, outdoor research and laboratory facility;
A Service Learning/Environmental Experience at Rocky Fork State Park, Tennessee's newest state park, located in a beautiful mountain valley in Unicoi County.
Take part in enriching visits to historical, cultural, and natural sites, such as: The Museum of the Cherokee Indian, The Birthplace of Country Music Museum, Roan Mountain State Park, Historic Jonesborough, the International Storytelling Center, and Rocky Mount State Historic Site.
Enjoy a range of activities related to Tennessee history and cultural heritage, such as contra dancing, hiking, flint knapping, storytelling, and traditional music.
Prerequisites: Applicants must have a 3.0 GPA or higher, strong preparation and interest in history and science, and good research and writing skills. Some of the fieldwork is physically challenging. If students have any questions or concerns about their ability to complete such activities, they should contact the program at (423) 439-7994 or GSSETH@etsu.edu.
TO APPLY:
Applications must be completed by a nominating educator and will be accepted from October 20, 2022 - January 17, 2023. APPLICATIONS MUST BE SUBMITTED ONLINE TO THE SECURE REDCAP PORTAL (see link below).
Application Submission Instructions
1. Nominating educators (counselor or school administrator) must submit completed applications to the secure REDCAP portal: https://redcap.link/gsseth2023. Address questions to GSSETH@etsu.edu or 423-439-7794. Submission must be completed no later than January 17, 2023.
2. Each Governor's School has specific essay and writing sample questions (see the application for this Governor's School for our requirements). All questions must be answered and submitted online by the student.
3. Class rank, class size, and numerical test scores, etc. must be verified by counselor or school administrator. Please note that while PSAT, SAT, or ACT scores are not mandatory, school administrators are strongly encouraged to include this information if available.
4. Students are to list two teachers (see school-specific list on the application form; This Governor's School requires one social studies/science teacher and one humanities/art teacher) to complete the confidential Teacher's Reference forms. If the teacher is not the educator nominating the student, he/she/they should complete the online form and submit it.
5. An official transcript must be uploaded by the nominator.
6. A personal photo is not required but is an optional submission document.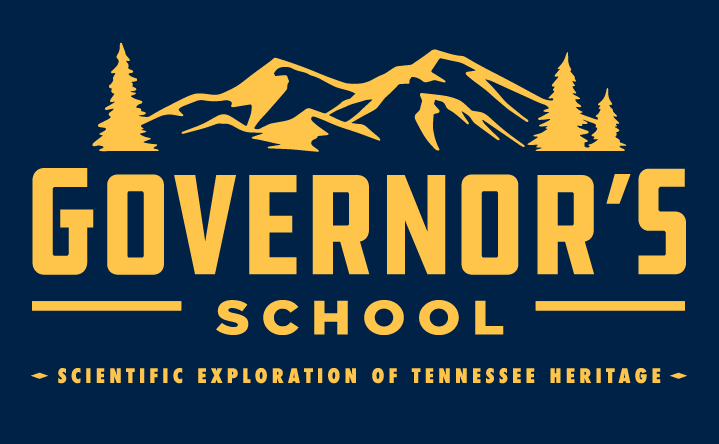 East Tennessee State University Campus Map
We invite you to follow us on Instagram