Infant Cognitive Development Lab
Welcome to the Infant Cognitive Development Lab at ETSU!
**Dr. Chroust is accepting PhD applications - Due 12/1/2022 to start Fall 2023**
The Infant Cognitive Development Lab completes projects looking at the development of visual perception, attention, and memory over the first years of life.
In our visual perception studies, we first show babies a colorful picture and after a few minutes show them a new picture along with the old one to see if they can make out the difference between the two. We can tell whether the infant is able to remember the old picture and is able to distinguish it from the new picture by noting how much attention they pay to the new picture. This allows us to understand what babies learn and remember about objects and events that they experience. The pictures we use are simple photographs or video clips.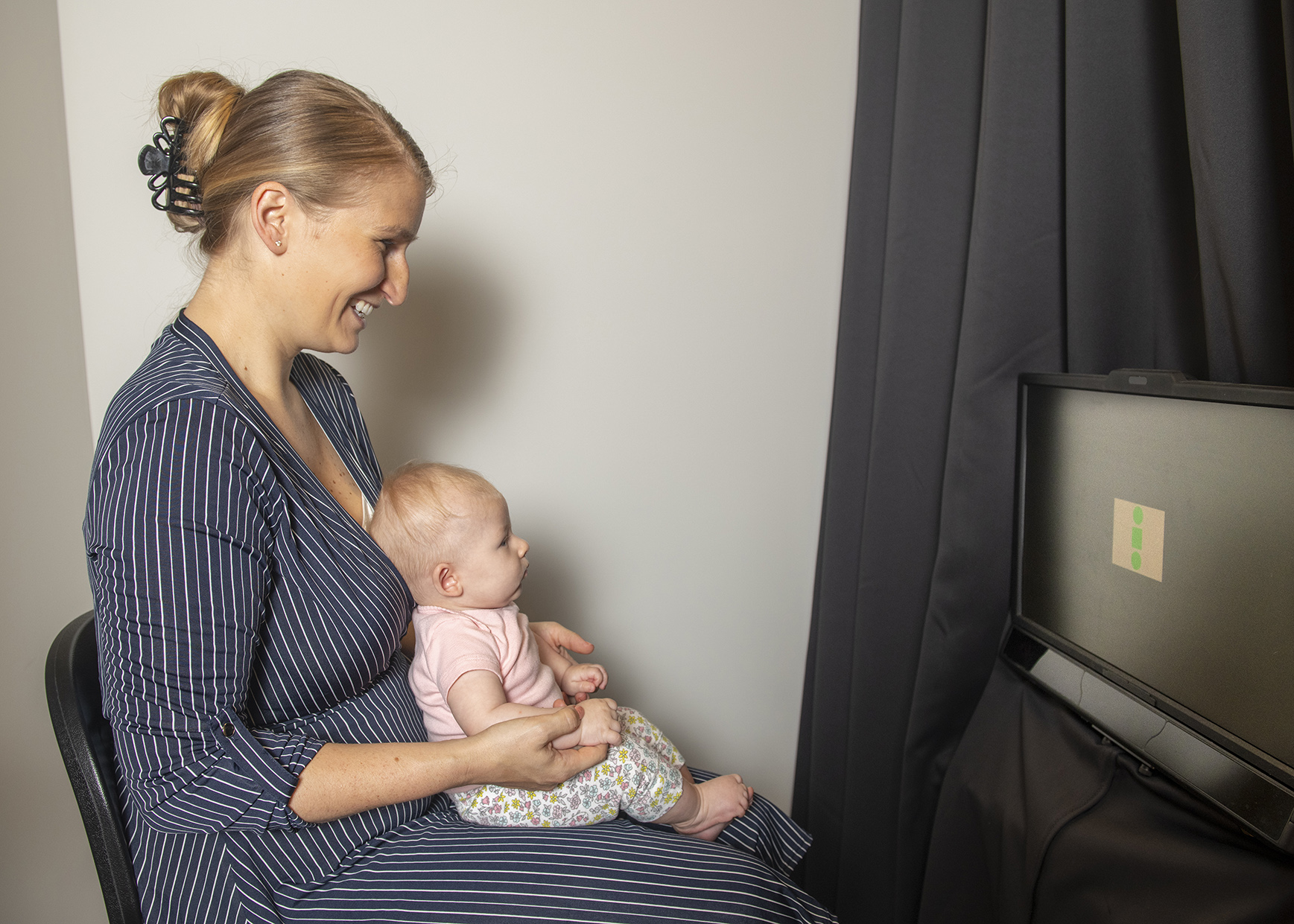 Interested in joining the research team as an undergraduate research assistant? Click the button to complete a short application!