Accountancy
East Tennessee State University's Bachelor of Business Administration (BBA) in Accountancy is designed for students wanting a general degree in accounting. The mission of the Department of Accountancy is to teach students to become competent and critical thinking professionals who can maneuver through technology advancements and drive an ethical culture.

Providing accounting discipline knowledge, the program seeks to assist students in:
Developing problem-solving and decision-making skills
Communicating effectively
Thinking critically and strategically
Understanding and using technology
Meet Julie Ngendo, a student in our Masters of Accountancy program
ETSU Advantage
AACSB - Accredited Degree

The Bachelor of Business Administration in Accountancy is accredited by the Association to Advance Collegiate Schools of Business. Less than 5 percent of accounting and business programs worldwide have received this prestigious accreditation.

The Accounting Department also maintains a supplemental accounting accreditation by AACSB, which provides an elevated quality assurance system for their program. Out of 856 business institutions accredited by AACSB, East Tennessee State University's Accounting Department is one of only 188 institutions worldwide that hold this additional specialized accreditation.

Did You Know?

The College of Business and Technology at ETSU is one of a small percentage of non-doctoral granting schools in the nation having separate accreditation for its accounting program.





Beta Alpha Psi (BAP)

Outstanding Accountancy students have the opportunity to participate in Beta Alpha Psi (BAP), an international honorary organization for Financial Information students and professionals. BAP seeks to encourage and give recognition to scholastic and professional excellence in the business information field. This includes promoting the study and practice of accounting, finance and information systems, providing opportunities for self-development, service and association among members and practicing professionals, and encouraging a sense of ethical, social, and public responsibility.

Volunteer Income Tax Assistance (VITA) program

Accounting majors who have passed a tax class have the opportunity to gain real-world experience and serve in the Volunteer Income Tax Assistance (VITA) program, which provides income tax assistance to lower income taxpayers. Students provide tax return preparation for these individuals during February, March and April of each year, after undergoing IRS training for the program.

Did You Know?

Each year, nearly 100 tax returns are completed free of charge by the VITA program!

Networking Opportunities

Accounting Networking Night, an annual recruiting event sponsored by the Department of Accountancy, is usually held in mid-late September at the Millennium Centre which is conveniently located across the street from the ETSU campus. Networking Night typically offers the 15-20 firms and corporations in attendance the opportunity to interact with over 100 BBA and Master of Accountancy students regarding projected openings for internships as well as full-time hiring.

Career Services

The College of Business and Technology is the only college on campus to have its own Career Services department geared toward your specific major and career goals. Because we have our own career services, accounting students are given all the necessary resources and networking opportunities to excel post-graduation.

Master of Accountancy (M.Acc)
Master of Accountancy (M.Acc)

Graduates of the BBA program may choose to pursue ETSU's Master of Accountancy degree, a 33-hour graduate program. A master's degree in accounting opens the door to higher-level career opportunities, and ETSU's Master of Accountancy (M.Acc) program better prepares students to become certified public accountants (CPA), certified management accountants (CMA), or certified internal auditors (CIA). Students in the M.Acc program may choose from four concentrations:
• Audit
• Controllership
• Generalist
• Taxation

Admission Standards
The admissions standards vary with each graduate program. Click here to view a full list of the requirements for each program.
• GPA:
Domestic Applicants: 2.5
International Applicants: 3.0
• A minimum GMAT score of 450 (for applicants with a GPA of 3.0 or higher)
• A personal statement about why you wish to pursue this degree

Click here for more detailed information about the MAcc or contact:

Dr. Michelle Freeman
Master of Accountancy Coordinator
423-439-4599
freemanms@etsu.edu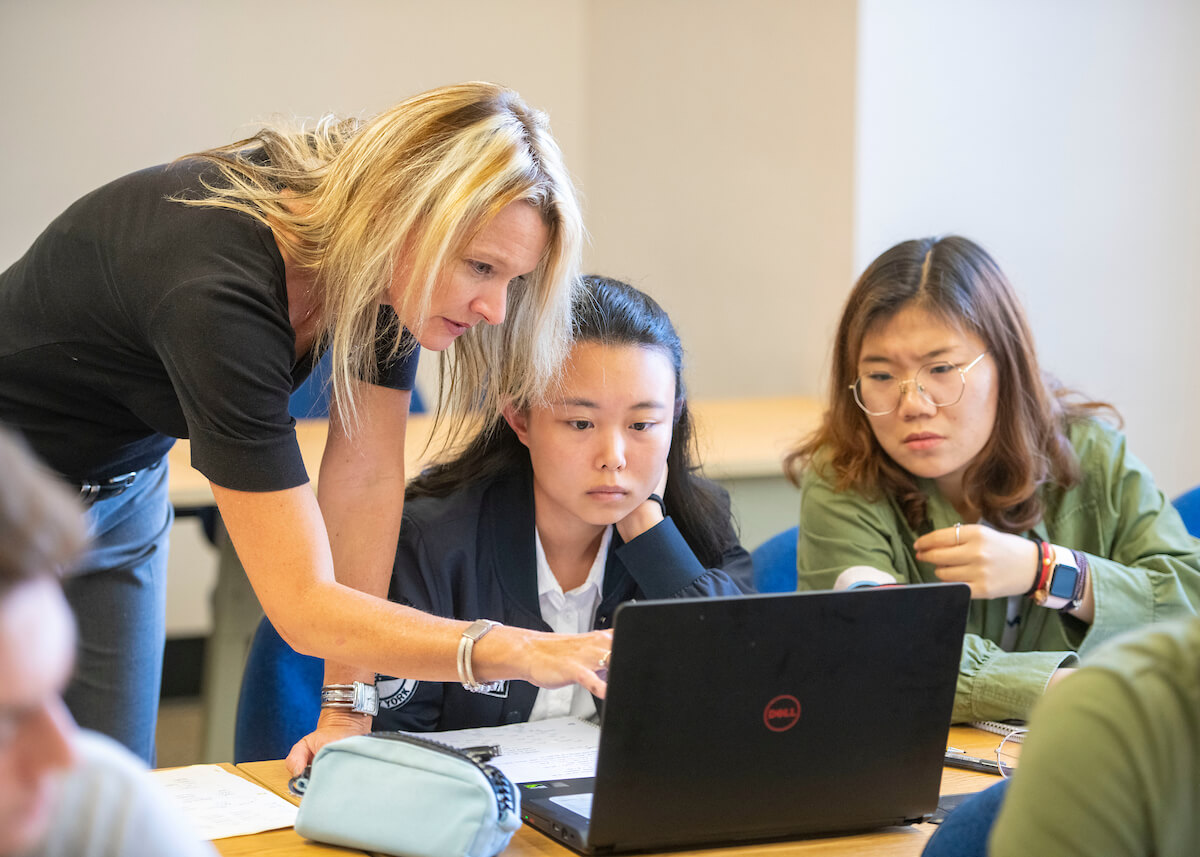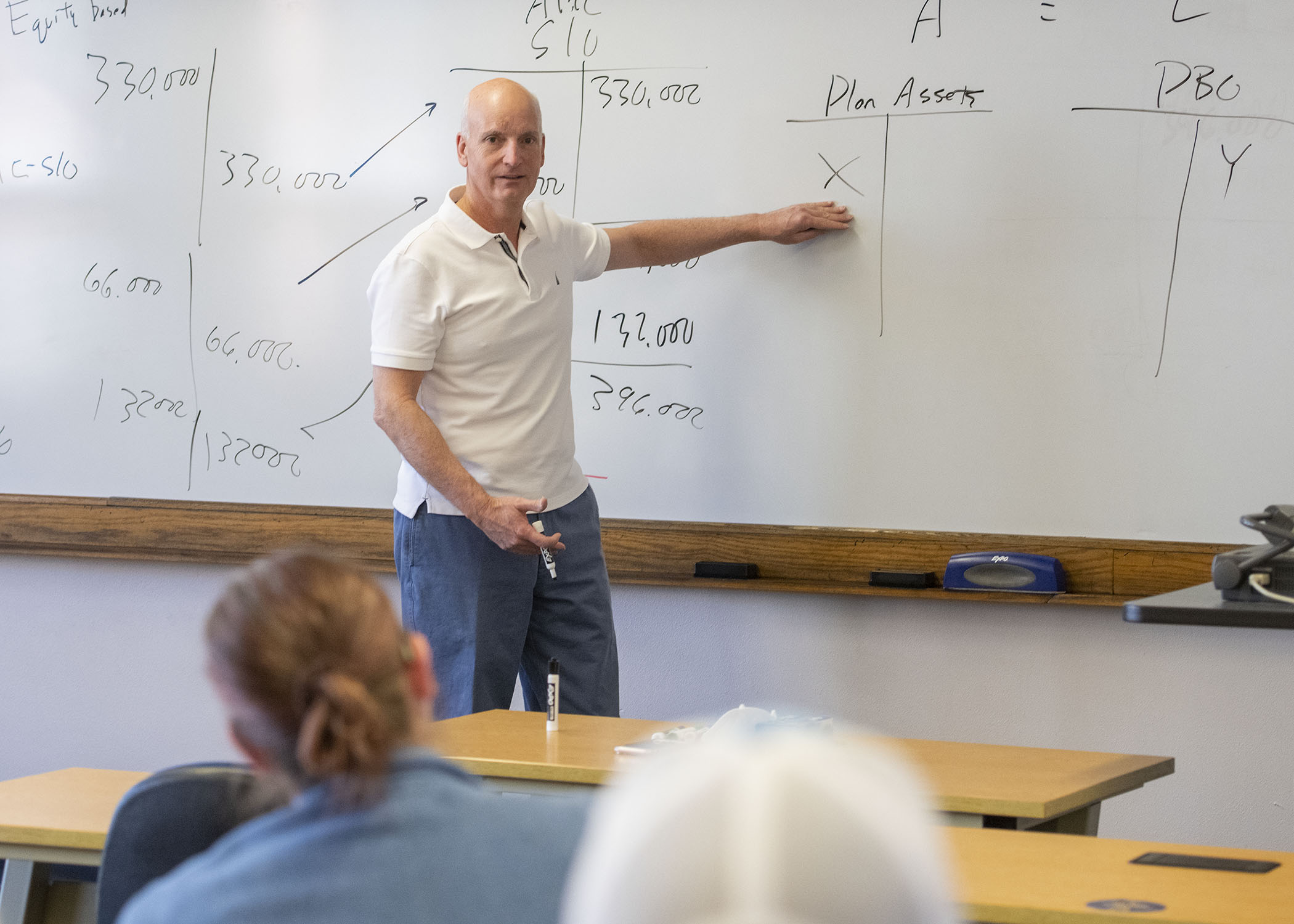 Accounting Fast Facts

Employment of accountants and auditors has been projected to grow faster than the average hiring rate for other occupations.


The CPA credential is highly respected and internationally recognized. To potential employers, it means high ethical standards, valuable expertise, a superior education and exceptional skills.


Graduates of the Master of Accountancy (MAcc) program have 100 percent job placement.