Department of Economics and Finance
College of Business and Technology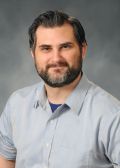 Joseph Newhard
Associate Professor
---
Joseph Newhard is an Associate Professor of Economics in the Department of Economics and Finance at East Tennessee State University.
He holds B.A.s in Economics and Political Science from Ohio State University and a M.A. in Economics from Bowling Green State University. He was awarded a Ph.D. in Economics from Clemson University.
Joseph worked in Greenwich, Connecticut as a research associate for CNH Partners, an affiliate of AQR Capital Management, throughout the final three years of graduate school. Prior to coming to ETSU he worked as a postdoctoral research associate in the Private Enterprise Research Center at Texas A&M University.
He lives in Johnson City.