Affiliate Faculty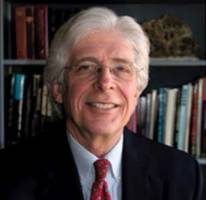 Dr. Richard Rhoda
Director of the Center for Community College Leadership, ETSU
Richard G. Rhoda retired in 2014 as executive director of the Tennessee Higher Education Commission, after serving in the post for 17 years. He dedicated his entire 40-year career to higher education in Tennessee, first joining the Tennessee Board of Regents staff as a graduate student. Over the course of his career, he served in the administration of Tennessee State University and was a member of the senior staff of the Tennessee Board of Regents. He held interim appointments as president of Nashville State Community College and Austin Peay State University, and as chancellor of the Tennessee Board of Regents. He also taught at Vanderbilt University as a full-time and adjunct professor.
Over the span of his tenure at THEC, Rhoda chaired the legislative committee that designed the Tennessee Education Lottery Scholarship program, assumed executive responsibility for the Tennessee Student Assistance Corporation, and contributed to the design and implementation of the Complete College Tennessee Act of 2010 and the Drive to 55 initiative. Upon retirement, he was named executive director emeritus of THEC.
In post-retirement, Rhoda directs the East Tennessee State University Center for Community College Leadership and teaches as an adjunct professor. He served as interim dean of the ETSU Clemmer College in 2016-17.
Rhoda earned a B.A. in History, M.A. in Education, and Ph.D. in Higher Education Administration, all from Vanderbilt University. He chairs the board of directors of the Elephant Sanctuary in Tennessee and serves on the Nashville State Community College Foundation Board and the Equal Chance for Education board of directors.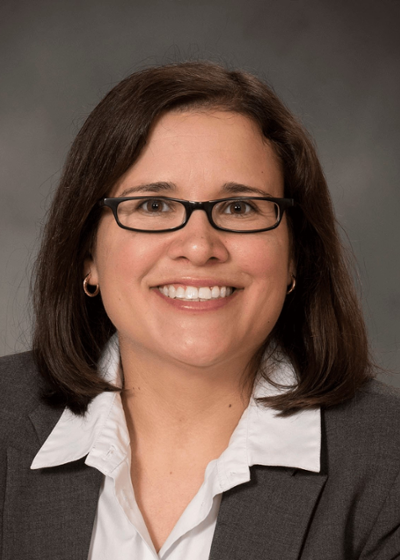 Dr. Jill Channing
Assistant Professor
Dr. Jill Channing serves as Assistant Professor and Chair of the Educational Leadership and Policy Analysis Department and the Associate Director of Community College Leadership at East Tennessee State University. Prior to coming to ETSU, Dr. Channing served as Dean of Liberal Arts at Truckee Meadows Community College. She has also previously served as Associate Dean of Humanities and Social Sciences at Kankakee Community College in Kankakee, IL and as Director of Writing Programs and English Department Head at Mitchell Community College in Statesville, NC. She has nearly 15 of experience leading academic departments and 20 years of experience teaching at the college level. She earned a B.A. and an M.A. in English from Wright State University in Dayton, OH. Dr. Channing also holds a Ph.D. in Educational Leadership and Cultural Studies from The University of North Carolina at Greensboro. Dr. Channing has published numerous articles and presented on various topics related to teaching, culture and education, and higher education leadership. In her spare time, Dr. Channing enjoys reading, writing, running, practicing prayer and meditation, spending time with family, traveling, playing with J. Gatsby and Socrates Burrito (her cats), and drinking Michelob Ultra.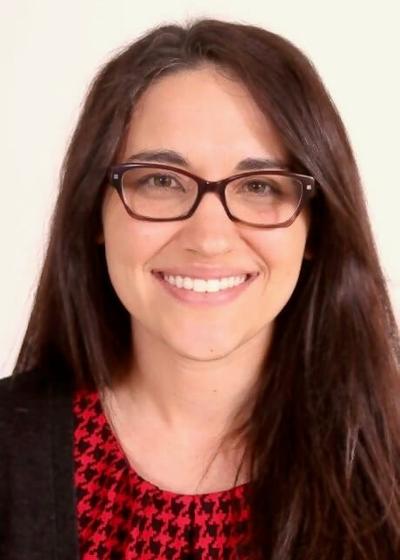 Dr. Amy Moreland
Assistant Vice Chancellor for Policy & Strategy for the Tennessee Board of Regents (TBR)
Amy Moreland is the Assistant Vice Chancellor for Policy and Strategy at the Tennessee Board of Regents (TBR). At TBR, Amy leads research projects that seek to refine developmental education policies, create pathways to success for adult students, and examine employment outcomes for graduates of community and technical colleges. Currently, these efforts include the design and evaluation of a series of pilot projects related to developmental education placement, retention and success of Tennessee Reconnect students, and a peer mentoring program for adult students. Before joining the TBR team, Amy served as Assistant Vice President for Institutional Effectiveness and Assistant Professor of Political Science at Sul Ross State University in Alpine, Texas. Amy holds a Ph.D. in Political Science from Texas Tech University.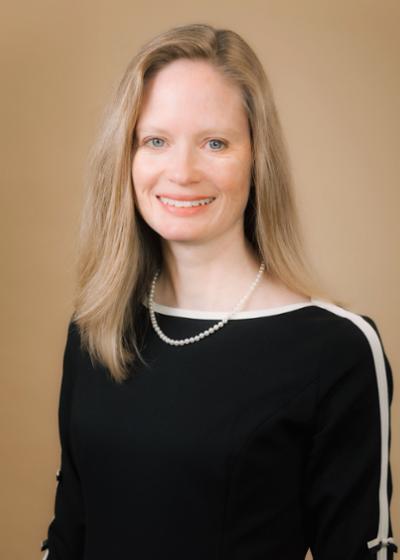 Dr. Heidi Leming
Vice Chancellor for Student Success at the Tennessee Board of Regents (TBR)

Dr. Heidi Leming currently serves as the Vice Chancellor for Student Success at the Tennessee Board of Regents (TBR). In her role at TBR, she works closely with the student affairs operations at technical colleges and community colleges and serves as the System level advocate to other state agencies and the legislature on student-related issues. During her tenure at TBR, she has been instrumental in advancing student affairs and student success initiatives related to accessibility, high-impact practices, Title IX, academic mindset, and support for low-income and minority student populations. In addition to her work at TBR, Dr. Leming serves on the Volunteer Tennessee Board. In 2019, Dr. Leming received the NASPA Region III Outstanding Senior Student Affairs Officer award.
Prior to assuming her role at TBR, Dr. Leming served as Vice President for Student Affairs in the University System of Georgia and served as a doctoral intern with the University System of Georgia Board of Regents in Atlanta. She has more than 20 years of experience in student affairs at institutions in Tennessee, Virginia, New York, and Georgia. Within Tennessee, she has previously worked at the University of Memphis and Austin Peay State University.
Dr. Leming received her PhD from the Institute of Higher Education at the University of Georgia, her MA Ed. in Higher Education and Student Affairs from Virginia Tech, and her B.S. in Mass Communications from Moorhead State University in Minnesota.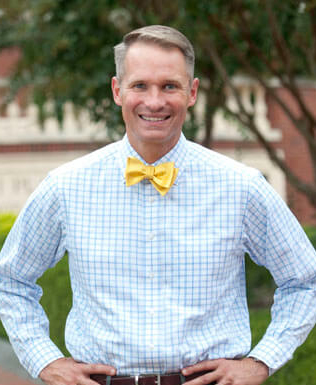 Dr. Brian Noland
President, East Tennessee State University
Dr. Brian Noland became the ninth president of East Tennessee State University in January 2012. Under his leadership, ETSU embarked upon a series of mission-driven transformative initiatives related to teaching, research, and service. With the construction of the Martin Center for the Arts and Greene Stadium and the renovation of the Culp Student Center and the Interprofessional Education and Research Center, ETSU has launched the largest volume of capital projects in its history.

Sustaining ETSU's focus on regional service, President Noland has partnered with civic and corporate entities to launch Overmountain Recovery, the region's only fully comprehensive treatment and addiction recovery center. In addition, he has secured $25 million in external funds to create the Center for Rural Health Research, a state center of excellence focused on advancing health and improving the quality of life in rural communities. Recently, he helped forge a partnership with a local health system to establish a first-of-its-kind institute dedicated to promoting the awareness and study of adverse childhood experiences.

Through President Noland's leadership, operational units on campus were restructured to support student success, a move that has yielded greater efficiencies as well as the highest graduation rate in the history of the university. In 2019, he launched "The Campaign for ETSU," a $125 million comprehensive capital campaign to support teaching, research and service.

President Noland has guided the long-term visioning processes for many initiatives at the university as well as the creation of a decentralized budget structure that aligns strategic planning and budgeting. He is a board member for the American Council on Education, the American Association of State Colleges and Universities, Ballad Health, and the Tennessee Valley Authority.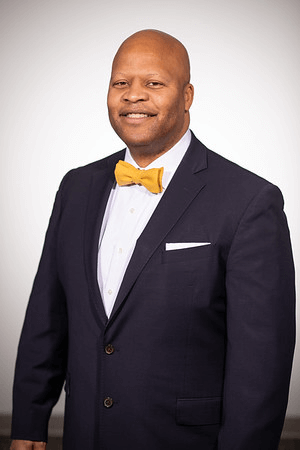 Dr. Michael Torrence
President, Motlow State Community College
Dr. Michael Torrence is the seventh seated President of Motlow State Community College, having been appointed to the post in 2018 by the Tennessee Board of Regents. A passionate career educator, Dr. Torrence has worked in higher education for more than 25 years as a faculty member, mid-level and senior administrator, and ultimately President. His diverse areas of expertise include research, adult education, student success, academic affairs, staff development, distance learning, and diversity, equity, belonging, and inclusion. Dr. Torrence is also an entrepreneurial business development professional and technology strategist. To further enhance his skills, he recently earned a welding certificate through Motlow's Automation and Robotics Training Center.

Dr. Torrence is a Tennessee Board of Regents Maxine Smith Fellow and is only one of two Fellows who has been appointed as a community college president within the TBR System since the inception of the program. Dr. Torrence leads and serves on local, state, national, and international boards that influence and shape the future of higher education. He earned his BA and MA in English at South Dakota State University and a Ph.D. in Exceptional Learning (Literacy) from Tennessee Technological University.