Educator Preparation
Welcome to the Clemmer College Office of Educator Preparation
Clemmer College has a vision to enhance the lives of students, faculty, staff, and community through quality programs that shape the future.
The mission of Clemmer College at East Tennessee State University is to support a diverse student experience through research and service on campus and in the community. Through research, scholarship, and partnership with school and human service organizations, the college is committed to promoting human development for a global society through engaged citizenship and life-long learning.
Clemmer College aims to promote a collaborative environment for faculty, staff, and students of various backgrounds to learn, work, and grow.
---
Spotlighting 2022-2023 Residency Candidates
Liz Bosse and students experimenting with the water cycle in Kelli Barnett's 3rd grade class at University School.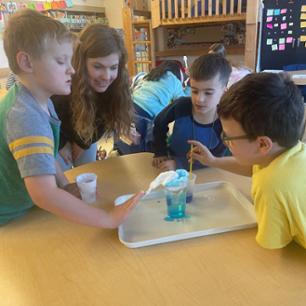 Residency Candidate, Zeke Wolfenbarger is in his 4th grade math and science classroom working with a student during a science experiment to see sound waves. Zeke is co-teaching with Mrs. Lawson at Fairview Marguerite in Hamblen County.
---
Residency candidate Amelia Jarrell, a member of the iSlice program, is using Bee-Bots to practice sight words with her kindergaten class!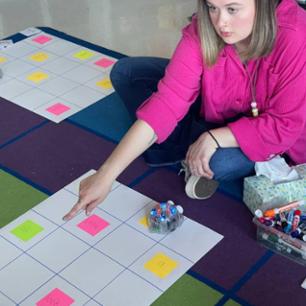 ---
Residency Candidate Stara Bevelheimer, is teaching a fraction lesson in her 4th grade classroom. Starla co-teaches with Kris Lawson at Fairview Marguerite Elementary School in Hamblen County! She shows natural teacher skills while her smile and respectful student interactions made for a phenomenal lesson!
.