Honors Special Education Program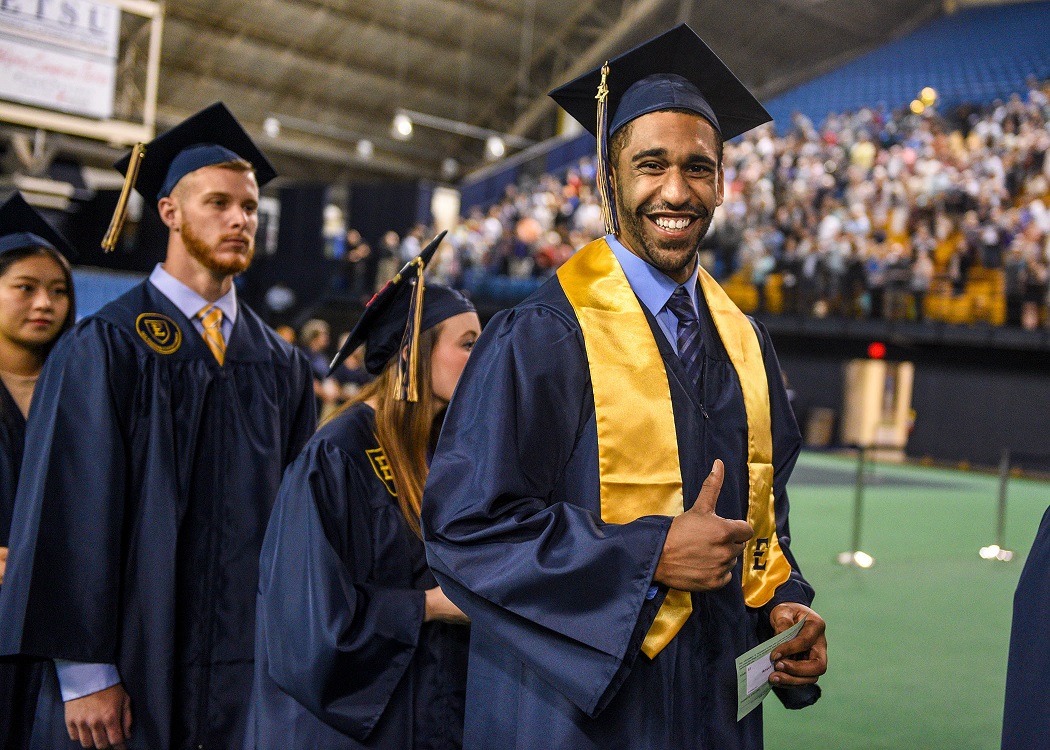 "High achievers spot rich opportunities swiftly, make big decisions quickly, and move into action immediately. Follow these principles and you can make your dreams come true. "- Robert H. Schull
About Our Program
General Information



The Honors-in-Discipline (HID) programs are offered within a variety of degree programs at ETSU, such as special education. The HID Program in Special Education provides scholars with special advising from a program coordinator in their discipline.

HID students have priority registration status, are members of the Honors College community, and become eligible for special opportunities and scholarships. HID Scholars also receive honors graduation and transcript recognition.

Admission Requirements

The Honors-in-Discipline program for Special Education will accept incoming Freshmen as well as currently enrolled students who have earned no more than 60 college credit hours.

Entering freshmen applicants must: have a minimum high school GPA of 3.8 on a 4.0 scale, or a minimum ACT composite score of 27 or equivalent SAT score.
Currently enrolled student-applicants or transfer student-applicants must have a minimum overall GPA of 3.5 and an ACT composite score of 25 or equivalent, or an equivalent SAT score.
All accepted applicants must also submit a compelling, well-written essay with their application.

Application

Applications should be completed and submitted to Dr. Pamela Mims, the Honors Coordinator for the Special Education Honors Program. Applications are due June 1st.

Program Requirements

To graduate with Honors-in-Discipline designation at ETSU, students must:

have a minimum cumulative GPA of 3.25


complete all required courses (Honors courses, General Education, Academic Proficiencies)


complete and orally present the senior Honors thesis. In addition, all thesis grades must be B or higher

Program Description

The Honors-in-Discipline Program of Study for Special Education will consist of 18 credit hours taken from among a selection of 24 credit hours of offered honors-level courses. Due to an anticipated small number of enrollees for the first few years, all courses will be offered as honors-enriched.

Program of Study Overview:

SPED 2300-088
Exceptional Learners in Schools and Communities

Required

SPED 3300
Instructional Planning for Students with Exceptional Learning Needs

Honors Elective*

SPED 4302
Family and Professional Partnerships

Honors Elective*

SPED 4367
Systematic Instruction for Functional and Academic Programming

Honors Elective*

SPED 4757
Evidence-Based Instruction in Reading and Language Arts

Honors Elective*

UHON 3008
Foundations of Research

Required**

EDFN 4008
Honors Mentorship in Teaching

Required**

SPED 4018-088
Honors Thesis in Special Education

Required**

* Select 2 of the honors electives for a total of 6 hours. If SPED 2300 was taken as NON-honors, select 3 of the honors electives for a total of 9 hours.

** Must be taken at the honors level and after acceptance in the HiD program. Please consult your advisor for more information.

Retention Requirements

To remain in good standing with the Honors Program, students must maintain a minimum cumulative GPA of 3.25 for their academic careers at ETSU.


Students who do not meet this minimum standard will be granted one probationary semester for correction before the student is suspended from the Honors Program and out-of-state tuition waivers or Honors-in-Discipline scholarships are withdrawn.


A student who demonstrates significant progress during the probationary period but does not yet meet minimum standards may be granted a second probationary semester, at the discretion of the Honors Program Admissions Committee.

Benefits

Participation in an Honors-in-Discipline Program provides students with a variety of significant benefits and opportunities including:

A specially designed, in-depth, hands-on honors curriculum in each discipline


Specialized advising from the Honors Coordinator (Dr. Mims) and program coordinator in their discipline to ensure that general graduation requirements and honor requirements are met

Priority registration status


Membership of the Honors College community


Participation in Honors College events


24/7 access to an HID computer lab, study room, and classroom in Yoakley Hall


Eligibility for special opportunities and scholarships


Honors graduation and transcript recognition

Enrichment Activities

Enrolled students will be encouraged to present their research at the ETSU Undergraduate Research Symposium and the Appalachian Student Research Forum (and attendance at these events before their final thesis year).


Opportunities may arise for H-i-D students to present their research to Clemmer College faculty at regular faculty research meetings.


If and when enrollment grows, the Honors Coordinator will explore further opportunities for enrichment, such as social gatherings or seminars.

Scholarship Opportunities

Beginning Fall 2023 all Honors in Discipline students will receive a $2,500 scholarship each year that is stackable with other ETSU scholarships. Incoming students beginning Fall 2023 will have the opportunity to apply for research funds up to $1,250 to be used towards their thesis projects.
Applicants may qualify for an in-state or out-of-state Honors-in-Discipline scholarship. Minimum requirements for the scholarship include, for incoming freshmen, an ACT score of 25 or higher and a high school GPA of 3.5 or higher.


Students who receive this scholarship must enroll in at least 15 credit hours per semester (with the exception of the capstone semester, in which only 12 credit hours may be taken), maintaining the GPA required to remain in good standing with the Honors Program.


For more information about these scholarship opportunities, click here.

Forms

Thesis Requirements

The Honors Thesis is an in-depth capstone experience, required of all honors scholars, to provide them with opportunities to develop a deeper understanding of their major disciplines, closer intellectual interaction with faculty members and well-rounded preparation for their career goals.

Honors scholars use primary literature, data gathering, artistic or technological approaches in their disciplines to produce a year-long, sustained research or creative experience. The quality of the thesis is essentially the result of scholarly diligence, faculty mentor oversight and thesis readers suggestions.

Deadlines for thesis submission is April 14, 2023.
More information about the thesis requirements can be found here.
Please contact Dr. Pamela Mims if you would like more information on the HID in Special Education Program!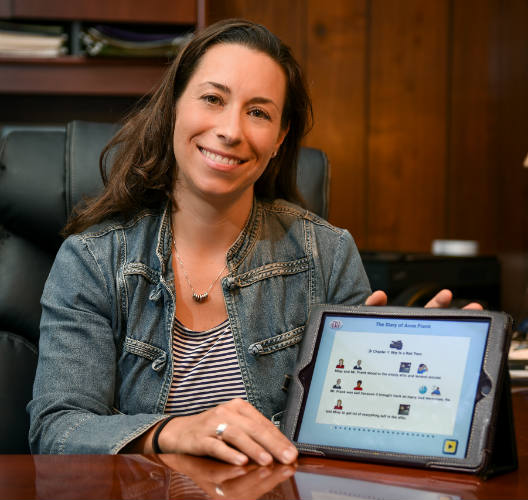 Pamela Mims, PhD
Professor
Associate Dean of Research and Grants
Office 323C, Warf-Pickel Building