Department of Pediatrics
Quillen College of Medicine
Department of Pediatrics
Committed to high quality care for the children in our community
Welcome! We are a dynamic and growing Department of Pediatrics, with 37 fulltime faculty. We are committed to high quality care for the children in our community, which extends across 4 states in Central Appalachia. We also are dedicated to providing excellent educational programs for advocacy for the health and health care of children in the Appalachian Highlands and research that is relevant to our service, education and advocacy mission. We accomplish this multipronged mission through our dedicated faculty and staff and strategic partnerships that include:
ETSUs College of Medicine/Department of Psychiatry and Behavioral Sciences
ETSU College of Nursing
ETSU College of Public Health
ETSU Department of Family Medicine Research Center
Niswonger Childrens Hospital
Regional Perinatal Center
St. Jude Children's Research Hospital
We are actively expanding the scope and reach of services available for children so they can receive the highest quality of care as close to home as possible. We continue to recruit for pediatric specialists in the following areas:
Developmental Behavioral Pediatrics
Neurology
Pulmonology
Our recent recruits have also greatly enhanced our ability to meet our education mission. We are also developing a Pediatric Global Health program to provide international and cross cultural experiences to our learners and faculty. Bringing together the strengths of a community-oriented University and Niswonger Children's Hospital allows us to support outstanding educational programs and to develop a comprehensive system of care for all children. I personally invite you to join us in making a difference in the lives of children in Appalachia.
With Kindest Regards,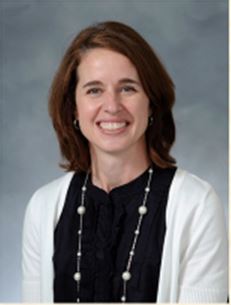 Dawn S. Tuell, MD


Professor and Chair
ETSU Department of Pediatrics
(423) 439-6222
---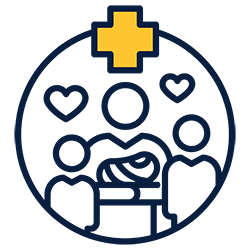 The Department of Pediatrics, at Quillen College of Medicine, is dedicated to improving healthcare for children in Northeast Tennessee and the surrounding Appalachian Region. Our commitment extends to providing excellent education to our residents as well as medical students. The department consists of 37 full-time faculty, numerous adjunct clinical faculty, several staff and support personnel. The Quillen Pediatric Department offers a three year, fully accredited pediatric residency program. In addition to training our own residents, we also provide pediatric training for Quillen Family Medicine residents. For more information visit the Pediatric Residency Program.
The Hematology/Oncology Division is an affiliate of St. Jude Children's Research Hospital in Memphis, Tennessee. This specialty division provides the latest cancer treatment based on clinical research studies from St. Jude. The In-patient hospital care is provided at Niswonger Children's Hospital, Johnson City Medical Center/Mountain States Health Alliance for pediatric emergency room, in-hospital, Pediatric ICU, Neonatal ICU and St. Jude hematology/oncology rotations. Other outpatient/ambulatory care includes the adjacent ETSU HealthPL Robinson Clinical Education Building with a pediatric floor encompassing 36 clinic rooms for general ambulatory and specialty pediatric care.
The Newborn Division is the nucleus of Northeast Tennessee's Regional Perinatal Center. We service high risk pregnancies and offer premature newborn care for eight counties in Upper East Tennessee, as well as ten counties in Southwest Virginia, North Carolina and Kentucky.