Department of Pediatrics Committed to high quality care for the children in our community
Welcome! We are a dynamic and growing Department of Pediatrics, with 37 fulltime faculty. Our mission is to help the children in our region achieve optimal health through providing excellent medical care, educating the next generation, conducting innovative research, and partnering with families and communities.
---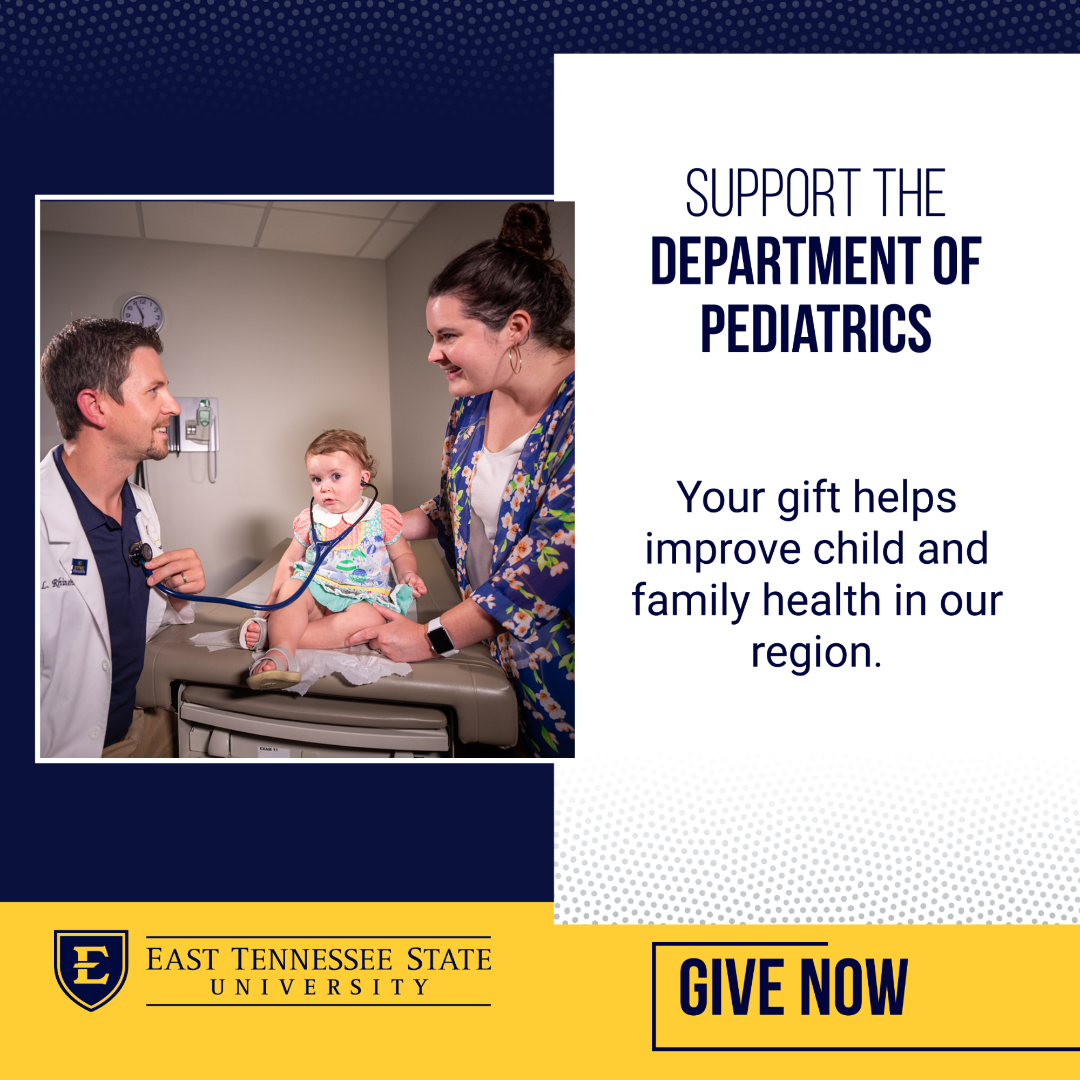 The Quillen College of Medicine Pediatric Department has a rich history of training excellent pediatricians who provide compassionate care across our region and beyond. Our training program continues to grow as we seek to train more pediatricians who are interested in serving underserved patient populations. We've also grown in our training opportunities.
A year and half ago we opened a new primary care clinic in Elizabethton, Tennessee. We have a new Baby Steps Clinic that provides interprofessional care to for families who have a child exposed to drugs before birth. Last fall we added pediatric rheumatology and pulmonology to our list of speciality services.
With the growth of our department, our research, quality improvement, and advocacy opportunities for trainees have grown as well. If you are in the region, keep your eye out for our ReadNPlay Book Bus that will make its debut this summer. No matter where you are, check out our Growing Stronger Together podcast. It is a time of growth and excitement in our department. Please consider donating to the Department of Pediatrics for this year's Annual Day of Giving.
---
---