Interested in Joining Us? Adult Psychiatry Residency Program
The ETSU Quillen College of Medicine Department of Psychiatry Residency Program seeks to produce well-trained psychiatrists capable of working in academic, state, federal, private and rural sectors or alternatively, choosing to pursue further sub-specialty training.
Our residents have a wealth of training sites in comprehensive training environments with opportunities in ECT, Tele-psychiatry, Mental Health Intensive Care Management, Psychopharmacology, Sleep Medicine, Buprenorphine Clinic, Palliative Care, Pain Medicine, and outpatient consultations to ETSU Psychology and Nurse Practitioner clinics.
Visit with us virtually and hear details about what our program has to offer, see our facilities, meet some of our residents, and catch a glimpse of where we are located.


Click Each Area Below to Discover Who We Are:
Mission Statement:
The mission of the ETSU Psychiatry Program is to train general psychiatrists who can provide safe, evidence-based, patient-centered, quality care to a diverse population, along with a focus on improving the mental health of Northeast Tennessee and the surrounding areas. Additionally, the program aims to develop physicians who embody professionalism and who can contribute to the future education of trainees (particularly residents and medical students) as well as advance the field of psychiatry through scholarship.
Program Aims:
To train general psychiatry residents who can provide ethical, compassionate, patient and family-centered, safe, cost effective care in any setting, including inpatient, outpatient, residential, community, or consultative to a diverse patient population.
To be a part of and lead interprofessional teams, including involvement in systems' improvement.
To implement life-long learning, including practice-based learning and improvement, to provide up-to-date optimal care for patients.
To participate in teaching as well as improving and disseminating scholarship in the field at local, regional, and national levels.
To recognize the importance of well-being (including in oneself) and promotion of this to achieve best outcomes in education and service.
Diversity: Enhance diversity in the recruitment and retention of students, residents, faculty, and staff that can enrich the cultural milieu and boost cultural competence in providing improved care for our patients.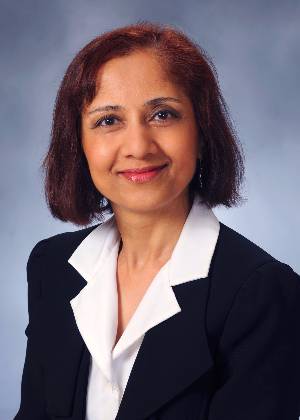 Shambhavi Chandraiah, MD, FRCPC, DLFAPA
Professor


Program Director
Residency Office: 423-379-8078
Residency Fax: 423-379-8154
Ms. Linda Sweeney
Residency Coordinator
Helpful Links: