Psychiatry & Behavioral Sciences Excellence Everyday
Welcome to the department of Psychiatry at the Quillen College of Medicine at East Tennessee State University in beautiful Johnson City, Tennessee. The department of Psychiatry is always seeking to help accomplish the mission of the College of Medicine to care for the psychiatric and behavioral health needs of those who live in Northeast Tennessee and the surrounding Appalachian Mountains while training caring and quality psychiatrists. We accomplish this primarily with the use of compassionate faculty who are dedicated to teaching and supervising trainees.
For patients, our department offers a wide range of office and online services. As the region's academic psychiatric practice, we also work with the many local hospital systems to provide you with the best possible care. Please visit our practice website at www.etsuhealth.org for details on our services and for contact information.
For prospective faculty and residents, you will find our region possesses an incredibly wide range in culture, activities, and patient population. This spans from the local symphony, theater, and dance to the birthplace of country music. Our outdoor activities in the region are too numerous to list but include snow skiing, hiking, world renowned trout fishing, waterfalls, and numerous lakes with every imaginable water sport. You will find our department dynamic, growing, and fully supported with staff from biomedical sciences to medical library services. The department provides protected time for didactics for all faculty, residents, and medical students. You will find our psychiatry residents to be culturally diverse yet remain a cohesive and academically curious team that often falls in love with our local area and remain long after graduation.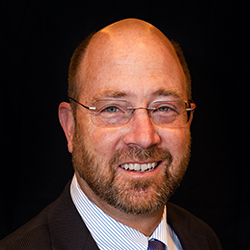 C. Allen Musil, Jr., MD
Chair, Department of Psychiatry & Behavioral Sciences