ETSU and Vanderbilt researchers continue partnership to study sepsis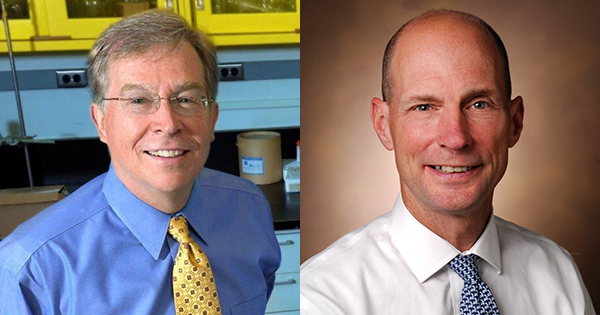 JOHNSON CITY, TN – East Tennessee State University and Vanderbilt University Medical Center researchers are continuing a five-year partnership with a $2.1 million National Institutes of Health (NIH) grant to study trained immunity in sepsis.

Drs. David Williams (ETSU Quillen College of Medicine) and Ed Sherwood (Vanderbilt) have been awarded a grant by the NIH National Institute of General Medical Sciences. This competitive renewal grant titled "Training Innate Immunity: A New Approach to the Treatment of Sepsis" has been funded since 2016. Williams and Sherwood are co-principal investigators on the grant.

The long-term goal is to identify new approaches for the management and treatment of sepsis.

The multi-year grant focuses on sepsis, which is a complex disease spectrum that includes systemic inflammatory response syndrome, shock and/or multiple organ dysfunction. Sepsis is frequently associated with immune suppression and aging. At present, no drugs are approved for the treatment of sepsis or post-sepsis immunosuppression.

Recent data demonstrates that the innate immune system can be "trained" to respond more rapidly and effectively to pathogens. This research will elucidate the mechanisms underlying trained immunity and determine the functional importance of those mechanisms for inducing and sustaining trained immunity in leukocytes from aging healthy people and sepsis patients.

Williams and Sherwood will focus on three important questions: Is metabolic reprogramming a key factor supporting trained immunity? Can the aging human immune system be "trained" to respond more effectively to pathogens? Of greater importance, is it possible to "train" leukocytes from septic patients to mount a more effective response to existing or secondary infections?

Williams is the Carroll H. Long Professor of Surgery and co-Director of the ETSU Center of Excellence in Inflammation, Infectious Disease and Immunity (CIIDI). Sherwood is the Cornelius Vanderbilt Professor of Anesthesiology at Vanderbilt Medical Center. He is also an affiliate member of the CIIDI.