Graduate Student Success Specialist
The Graduate Success Specialist is a confidential service to assist graduate students with . . .
Setting realistic personal and academic goals

Addressing obstacles you may be having in day-to-day life

Resolving problems and providing support

Finding services on campus and in the community


A graduate student might have pressures due to demanding classes, social life, family matters, financial problems, and sometimes a job; all these things can create stress and affect performance in class, progress toward degrees, and attaining goals.
The Graduate Student Success Specialist is now available to listen to you and help you find the resources you need to be successful at ETSU. Contact us by phone, email, or come visit us.
Can't stop by in person? Check out our Newsletters for tips and tricks to deal with graduate school and resources available on campus. You can also view our What Do We Do? to learn more about us or our Information for New Graduate Studentsto learn more about what we offer.
Office Hours



Monday: 8:00 AM- 2:00 PM
Tuesday: 9:00 AM- 2:00 PM
Wednesday: 8:00 AM- 2:00 PM
Thursday: 8:00 AM- 12:00 PM
Friday: 8:00 AM- 2:00 PM
or by appointment
Your Graduate Student Success Specialists
Joey Cantrell

Sherrod Library, Room 453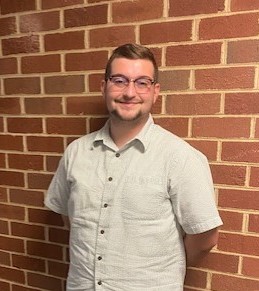 Aaron Smith
Sherrod Library, Room 453