Honors College
East Tennessee State University
Honors Programs
Honors scholars experience a strong sense of community and diversity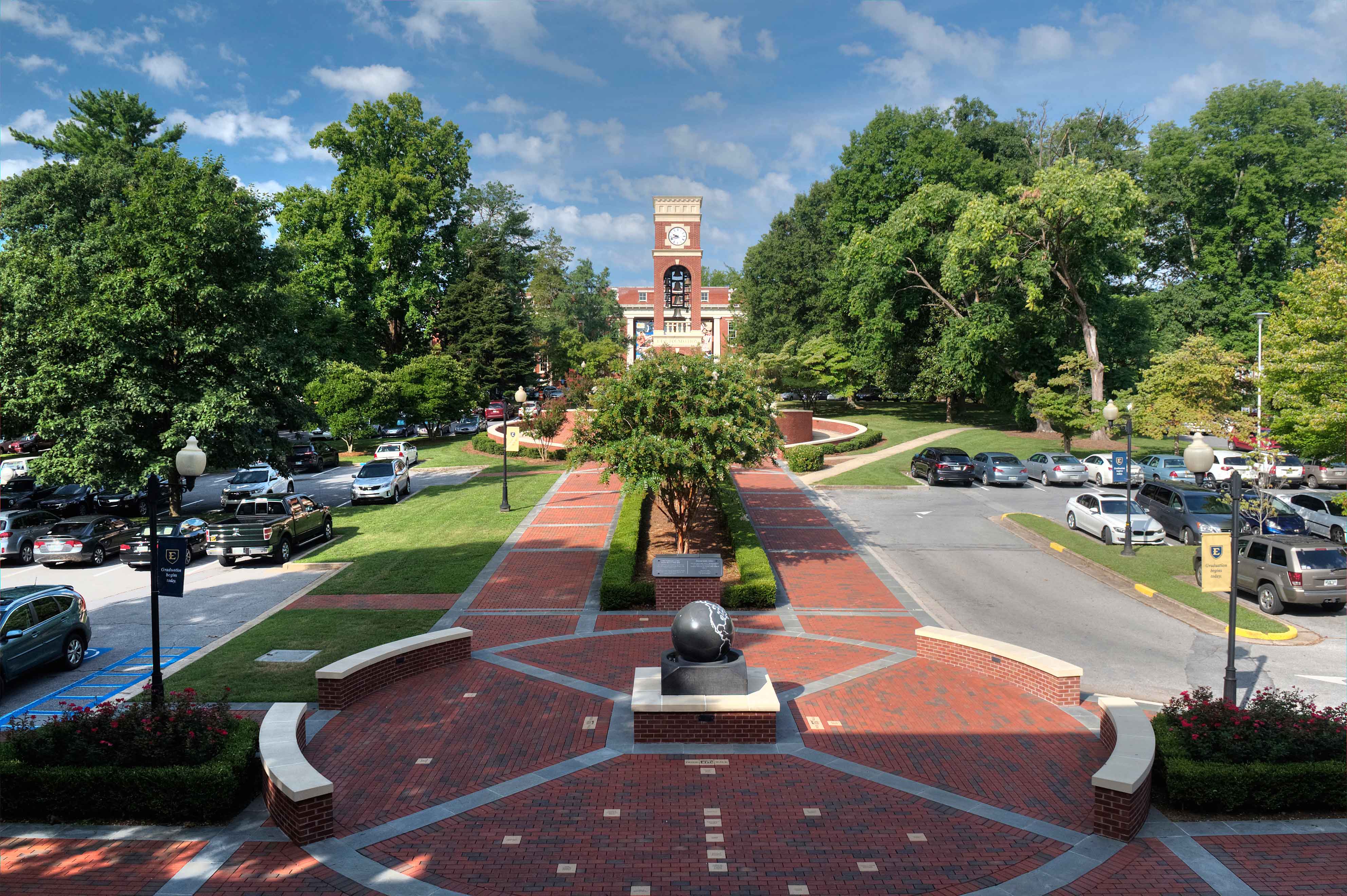 Honors Scholars Programs
Global Citizen Scholars
Incoming Freshmen - accepts 22 incoming freshmen a year and is ideal for students who, regardless of major, want a challenging honors curriculum delivered in cohort classes.
Apply for Global Citizen Scholars
Midway Honors Scholars
Transfer Students - a cohort honors program designed specifically for transfer students who have excelled at their previous institutions and want to continue to distinguish their undergraduate careers.
Apply for Midway Honors Scholars
Bert C. Bach Fine & Performing Arts Scholars
Incoming Freshmen - a specially-designed honors program for incoming freshmen who show promise in the arts. Applicable for major and minor concentrations.
Apply for Fine & Performing Arts Scholars
Honors-in-Discipline Scholars
All Levels-24 Programs - accepts applications from incoming freshmen, transfers, and current ETSU students, and provides in-depth, hands-on honors-level study in a particular field.
Apply for Honors-in-Discipline Scholars
Changemaker Scholars
Incoming Freshmen - an honors program providing opportunity for high-achieving students with a passion for community service to develop as active citizens, scholars, and leaders.
Campus Educational Programs
Activities, events, and programs designed to enhance the collective cultural and intellectual environment and foster a more global perspective within the university community.
Undergraduate Research & Creative Activities
Open to All ETSU Students


Education Abroad
Open to All ETSU Students
Washington Center Internship
Open to ETSU Sophomores, Juniors, and Seniors
Program Benefits

supportive community of scholars;
an exciting curriculum;
advising and mentoring by Honors College faculty and staff;
priority registration;
the opportunity to participate in an Honors Living and Learning Community;
24/7 access to computer labs and study facilities reserved for Honors College students;
the ability to work one-on-one with campus faculty on significant research and/or creative activities in your chosen field; and,
scholarships, awarded competitively, to assist with tuition and co-curricular expenses.
Transformative
Honors scholars experience a strong sense of community and diversity, as well as access to exceptional academic programs, support, research, and recognition not available at many universities.
Competitive
Selection to an Honors Scholars program is competitive. Applicants are evaluated on their academic accomplishments, writing, major coursework, extra-curricular activities, and contributions to their communities.