Dr. Brenda White Wright Emerging Leaders Academy
Spring 2024 ELA Applications Now Open!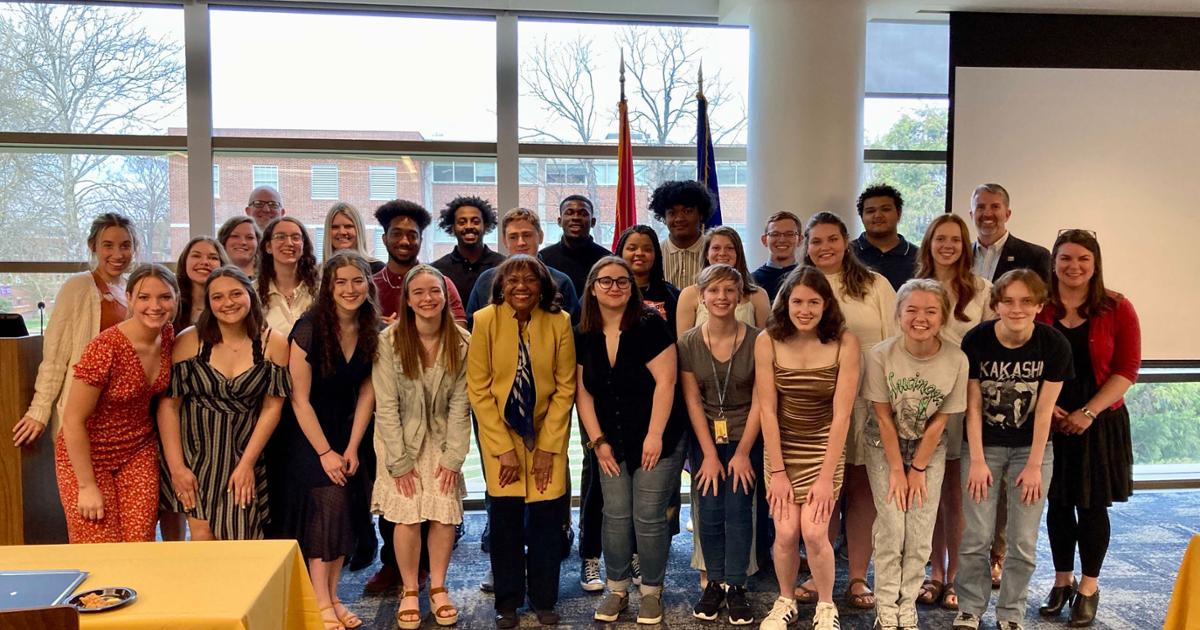 Katie Grindstaff - Maggie Presley - David Kefene - Raphael Papus Myiba- Omokeshi Adurodija - Zeb Web- Nate Hunter - Emily Poche - Alexis Lamb - Maggie Beth Kimbro - Khalil Lynch- Camden Reese- India Robinson - Braden Crisp- Callie Akers- Skylar Brackett- Rachel Altemose - Jordan Fanuele - Mollie Smith - Anna White - Julianne Barteck- Emma-Wallen-Hannah O'Hare- Soren Jones
Mission: To identify, encourage, and support students as they develop knowledge and skills to become effective servant leaders at ETSU and beyond.

The Dr. Brenda White Wright Emerging Leaders Academy is an eight week leadership development program with weekly meetings that focus on critical skills such as leadership style, diversity and inclusion, communication, conflict management, and time management. Selected participants will attend an overnight "advance" and complete a service project in order to receive ETSU's Emerging Leaders Certificate.


Program Objectives:
Students will explore their own diverse leadership styles and strengths
Students will participate in developmental activities relating to advocacy and diversity appreciation
Students will learn about and have an opportunity to work in a team
Students will complete a service project
Students will learn valuable skills (e.g. communication, inclusion, time management, conflict resolution, problem solving) that are applicable to leadership situations
Students will become aware of general University procedures and resources available.
Application and Selection
The Emerging Leaders Academy is open to any student who is in "good academic standing" and has not held a position of leadership in a student organization. Preference is given to first year students with the intent that participants apply the leadership skills gained from the Academy on campus in the coming years. The eight week program takes place each spring and students accepted must attend 100% of the scheduled dates in order to receive the certificate of completion.
Emerging Leaders Academy graduates have become:
Various roles with Student Government Association (President, Secretary, Senator, Chief of Staff)
President of Buctainment, ETSU's Student Programming Board
International Buccaneer Buddies Group Leader
President of various student organizations (Volunteer ETSU)
Various roles with ETSU Housing (Resident Assistant, Hall Council)