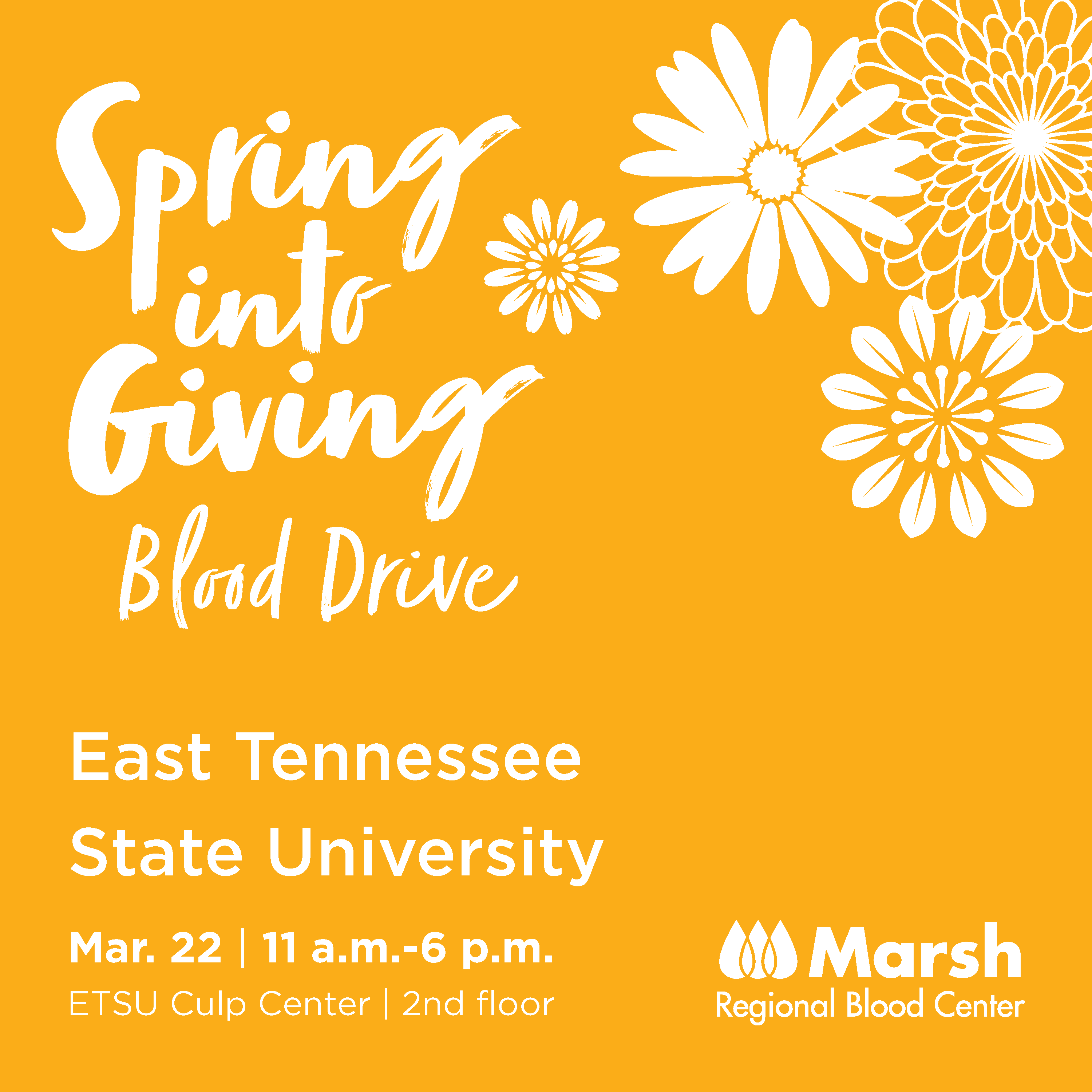 Sign up here to donate!

For more information, email serve@etsu.edu.


Learn More About Our Blood Drive Partner
---
---
Reasons to Donate:
Save lives

Give back to your community.

1 pint can save up to 3 people!

There is no substitute for human blood.

Giving is a selfless act

Every 2 seconds someone needs blood.

Blood supply needs constant replenishment.

Most people are eligible to donate.

You will have someone's undying gratitude.