Dual Enrollment
Students who have completed the sophomore or junior year in high school may be eligible to enroll for ETSU courses while in high school. Please review the information here and you can start your application at any time.
Steps for Dual Enrollment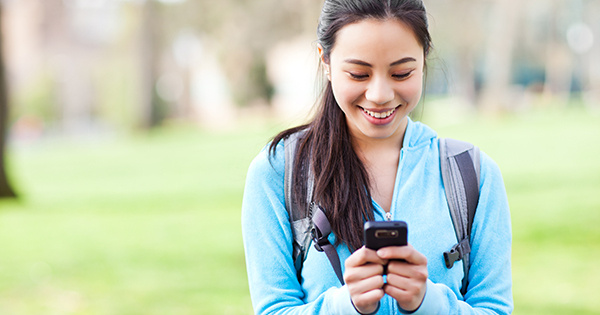 Requirements Include:
3.0 or higher high school GPA on a 4.0 scale
High school Junior or Senior*
Meet one of the following minimum test scores:


19 ACT Composite or equivalent composite on the PreACT
990 SAT total score or equivalent total score on the PreSAT
Individual Accuplacer subject exam with passing scores
PLAN and Aspire may be used for juniors or seniors who have not completed the ACT or SAT

To enroll in a course with learning support requirements, the student must have sub-scores that meet the learning support requirements as determined by the University Advisement Center.
Please contact the dualenrollment@etsu.edu with questions related to these requirements.
*In limited circumstances, the Director of Admissions in their discretion may consider and approve 9th-grade or 10th-grade students for dual enrollment. Approval must also be given by the applicable department chair. In addition to meeting all other requirements listed above, 9th-grade or 10th-grade student must submit: (1) a written recommendation from the student's high school counselor; and (2) a written recommendation from a high school teacher who has previously taught the student in the subject in which the student wishes to take college credit.
Why Do Dual Enrollment At ETSU

Dual enrollment at ETSU is cost-effective. Scholarships are available to make ETSU one of the lowest cost dual enrollment institutions in the region for qualifying students.
Benefit from wide-ranging opportunities and top-quality programs, balanced with a small-college feel and the personal attention you deserve. ETSU faculty are experts in their field and committed to student success.
ETSU dual enrollment students get a student ID that gives access to state-of-the-art university facilities including the Sherrod Library, the Basler Center for Physical Activity, and the newly renovated Culp student center
Access to various campus events including concerts and sporting events
Access to student discounts at local businesses

Key Contacts for Dual Enrollment



For information about applying for dual enrollment, the dual enrollment grant, scholarship, and cost of classes, contact:

Lily Fowler
Assistant Director for Dual Enrollment Programs
Office of Undergraduate Admissions
dualenrollment@etsu.edu
(423) 439-6873

For information about class selection or advising needs, contact:

Dr. Stacy Onks
Director
University Advisement
onkss@etsu.edu
(423) 439-5244

TSAC Dual Enrollment Grant Program (Tennessee Lottery)

Dual Enrollment students may qualify for up to ten courses* over their junior and senior years. The first five dual enrollment classes are free using the TSAC dual enrollment grant. After the first five free classes, the grant will provide $100/credit hour for classes six through ten.
*Based on grant eligibility.

Complete your dual enrollment grant application

ETSU Dual Enrollment Scholarship Program

Dual Enrollment students who present a 3.0 or higher high school GPA, may qualify for a Dual Enrollment Scholarship through ETSU. The Dual Enrollment Scholarship is awarded only in combination with the Dual Enrollment Grant. The ETSU Dual Enrollment Scholarship covers the remaining cost of classes six through ten.

Paying For Classes

Students admitted as dual enrollment students may be eligible for the Dual Enrollment Grant. In addition, students may qualify for an ETSU Dual Enrollment Scholarship. Consult your high school counselor or the ETSU Undergraduate Office of Admissions for additional information.

Dual Enrollment Students may register for no more than 11 semester hours of credit in a given semester. Additional fees are required for courses in specific programs. A dual enrollment student's eligibility to enroll for courses is determined by Admissions personnel in consultation with the student, parents, high school officials, and ETSU departmental representatives.

Dual Enrollment Courses

Students can take most introductory level courses for which they meet the prerequisites. Always consult with your guidance counselor to ensure the course will meet your educational goals and to confirm the prerequisites.

Click here to view all ETSU courses for the upcoming semester.

Registering For Classes

You will need to log in and activate your GoldLink and ETSU email accounts. You will register for your classes using self-service banner on GoldLink once you have activated that account. Here are the steps to get started:

Go to etsu.edu/activate and activate your account using your ETSU ID number. If you need your ID number, please contact us
Once you have activated your accounts, go to goldlink.etsu.edu and log in to your student account. There you will select the "Student" tab -> "Registration Tools" -> "Add or Drop Classes" -> You will then enter your CRN for the class you have selected to take. If you do not remember these CRNs, please contact us at dualenrollment@etsu.edu or

Get Help with how to register at etsu.edu/reg/registration/howtoregister.php