Graduation Requirement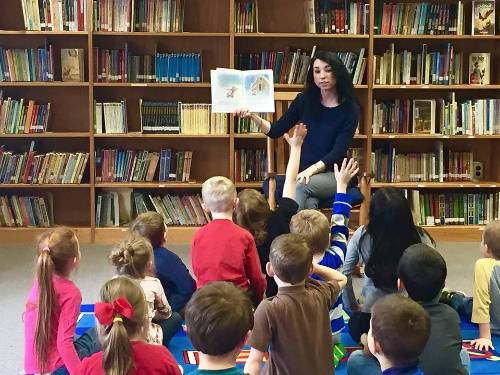 Turn the page to a rewarding new career in as little as 18 months.
Many students complete the program in 18-24 months, but you may adjust your schedule to suit your needs. A total of 36 hours of coursework are required for a Master's and 24 hours for certification, along with the completion of the assessments below.
Portfolio
This program is a non-thesis offering, meaning that you are not required to write a master's thesis. Instead, your capstone project will be the presentation of a portfolio—a compilation of assignments you have completed during the program.
The portfolio will be presented during MEDA 5926 or 5929 Practicum in School Librarianship. The Portfolio will be compiled digitally.
Candidates will present artifacts that demonstrate competency in the American Association of School Librarians (AASL) Initial Preparation Standards. Click here for more information. Standards.
Practicum
The last 6 hours of each option is the practicum—MEDA 5926 and 5929. Spread over two semesters, the Practicum is the final culminating experience of the program. The Practicum involves performing the duties and tasks of a school librarian and is an opportunity to apply your coursework knowledge. The Tennessee requirement is 200 hours with a certified school librarian with three years of experience. You will complete 100 hours at the elementary level and 100 hours at the secondary level. Middle school placements may count toward both.

Concerned about the logistics? Don't worry. ETSU's School Librarianship Program has been designed to accommodate busy professionals who may already be working full time. Most of our candidates do teach currently or work full time. To accumulate practicum hours, many of our candidates work after school, on breaks, etc. We can discuss your options in more detail based on your situation. Please note that the Practicum is not offered during the summer term due to the lack of school openings.