CARE Women's Health
College of Public Health
News
Find Out What's New
The East Tennessee State University Center for Applied Research and Evaluation in Women's Health (CARE Women's Health) is studying the impact of the COVID-19 pandemic on contraceptive services in health department clinics and federally qualified health centers (FQHC). The surveys and interviews examined issues such as the contraceptive methods the clinics have continued or stopped providing; changes in their patient volume; availability of resources and supplies (such as personal protective equipment); temporary clinic closures, staffing layoffs, furloughs, and absenteeism due to illness; utilization of telehealth; and COVID-19 screening and testing practices. CARE Women's Health released an Issue Brief discussing their findings.
Dr. Nathan Hale, faculty in the East Tennessee State University College of Public Health's Center for Applied Research and Evaluation in Women's Health, has published an article in Women's Health Issues. The article, "Contraceptive Use Patterns among Women of Reproductive Age in Two Southeastern States," discusses the important role of health insurance in enabling women, particularly women with lower incomes, to obtain the contraceptive care that they need to achieve optimal health and to plan whether and when to get pregnant.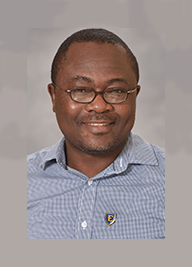 Dr. Tosin Ariyo, has been awarded a 2020 Changemakers in Family Planning grant from the Society of Family Planning. Dr. Ariyo is a community health scientist and women's health advocate who is dedicated to addressing health disparities in underserved communities. She serves as research director in the Department of Health Services Management and Policy in the ETSU College of Public Health.

CARE Women's Health Awarded the 2020 Dean's Special Recognition Award
Each year since 2009, the Dean recognizes one or two individuals and one or two groups, with the "Dean's Special Recognition Award" with the intention to highlight individuals and groups that had provided an exceptional service to the College, overall, or to him, personally. This year, the Center for Applied Research and Evaluation in Women's Health was awarded this honor. In Dr. Wykoff's own words, "This research group has received the largest research grant, not in the history of the College, but in the history of ETSU. They are doing research that changing understanding of women's health. They are working across the Southeast in 3 different states, a tremendously successful operation under the direction of Dr. Amal Khoury and really the backbone of our research infrastructure." Congratulations to the entire team for all of your hard work and dedication!
CARE Women's Health leverages the expertise of approximately 50 ETSU students, faculty, and staff members, as well as collaborations with other universities, public health and health care systems, and stakeholders from throughout the country.


As a member of the Advisory Council, Dr. Khoury will help guide the strategic direction of the Coalition and provide feedback and expert opinion in developing, implementing and evaluating the course that the Coalition's work will take. Council members represent business, education, science and medicine, public health, government relations, and other relevant areas. The Council will serve as a sounding board and think tank as the Coalition moves forward with its plan of action.


Dr. Nathan Hale associate professor and Director of Research for the Center for Applied Research and Evaluation in Women's Health, has been named to the editorial board of the Journal of Rural Health. The Journal of Rural Health, a quarterly journal published by the National Rural Health Association, offers a variety of original research relevant and important to rural health. Some examples include evaluations, case studies, and analyses related to health status and behavior, as well as to health work force, policy and access issues.

Health for Her Seminar December 2, 2020: Dr. Corinne Rocca
Dr. Corinne Rocca is an Associate Professor at the University of California, San Francisco, School of Medicine's Department of Obstetrics, Gynecology and Reproductive Sciences. She is faculty at UCSF's ANSIRH Program (Advancing New Standards in Reproductive Health), whose mission is to conduct innovative, rigorous, multidisciplinary research on complex issues related to people's sexual and reproductive lives. Her research focuses on the conceptualization and measurement of pregnancy intentions, pregnancy decision-making, and the effects of "unintended" pregnancy on women's lives and well-being. She holds an MPH in Population and Family Health from Columbia University School of Public Health and a doctorate in Epidemiology from the University of California, Berkeley, School of Public Health. To view a recording of the seminar click here.
---
Health for Her Seminar October 28, 2020 - Dr. Catherine Vladutiu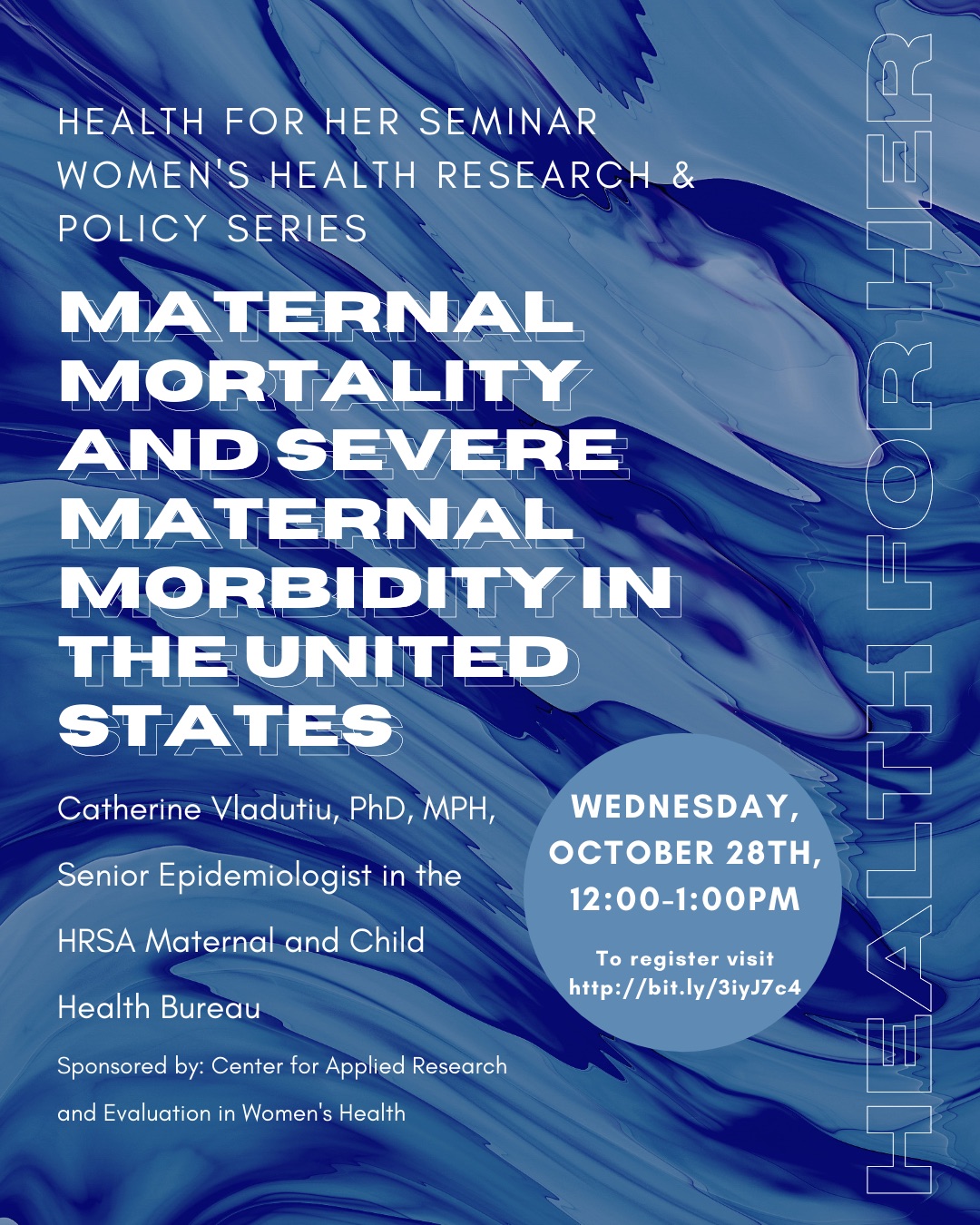 Maternal mortality and severe maternal morbidity are no longer decreasing in the US like they are in other developed nations around the world. Furthermore, substantial disparities exist in maternal mortality and morbidity outcomes across race/ethnicity, socio-economic characteristics, and geographies. In this seminar, we will hear from one of the nations leading experts on these topics to learn more about these outcomes, trends, and disparities across the US and in Tennessee. Dr. Catherine Vladutiu is a Senior Epidemiologist in the HRSA Maternal and Child Health Bureau and is helping to lead Federal research and programmatic initiatives to improve maternal health. We look forward to hosting Dr. Vladutiu for this virtual seminar and hope that you will be able to join us. To view a recording of the seminar click here.
For more news & events follow us on social media: