Facilities
The Cave
The Cave has been an iconic part of ETSU life for decades. Following a two-year, multimillion-dollar renovation, it now houses The CAVE Esports Arena!

The facility is the center of video gaming on campus and the region. Completely re-thought and designed for console, PC, and live boardcasting, The Cave's central attraction is the new ETSU Esports Video Wall measuring a massive 32 feet to accommodate a variety of public display needs, including presentation of gameplay for LIVE esports tournaments!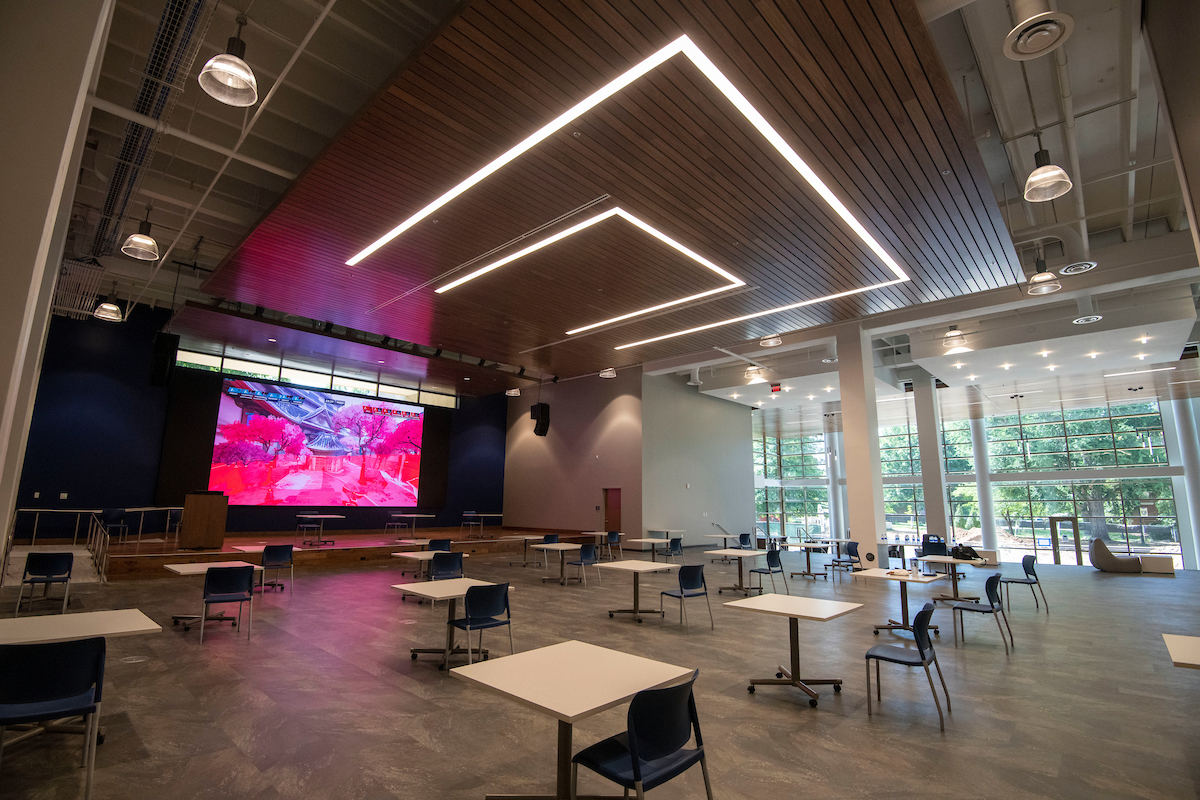 Private Practice Facility: "Der Rathskeller".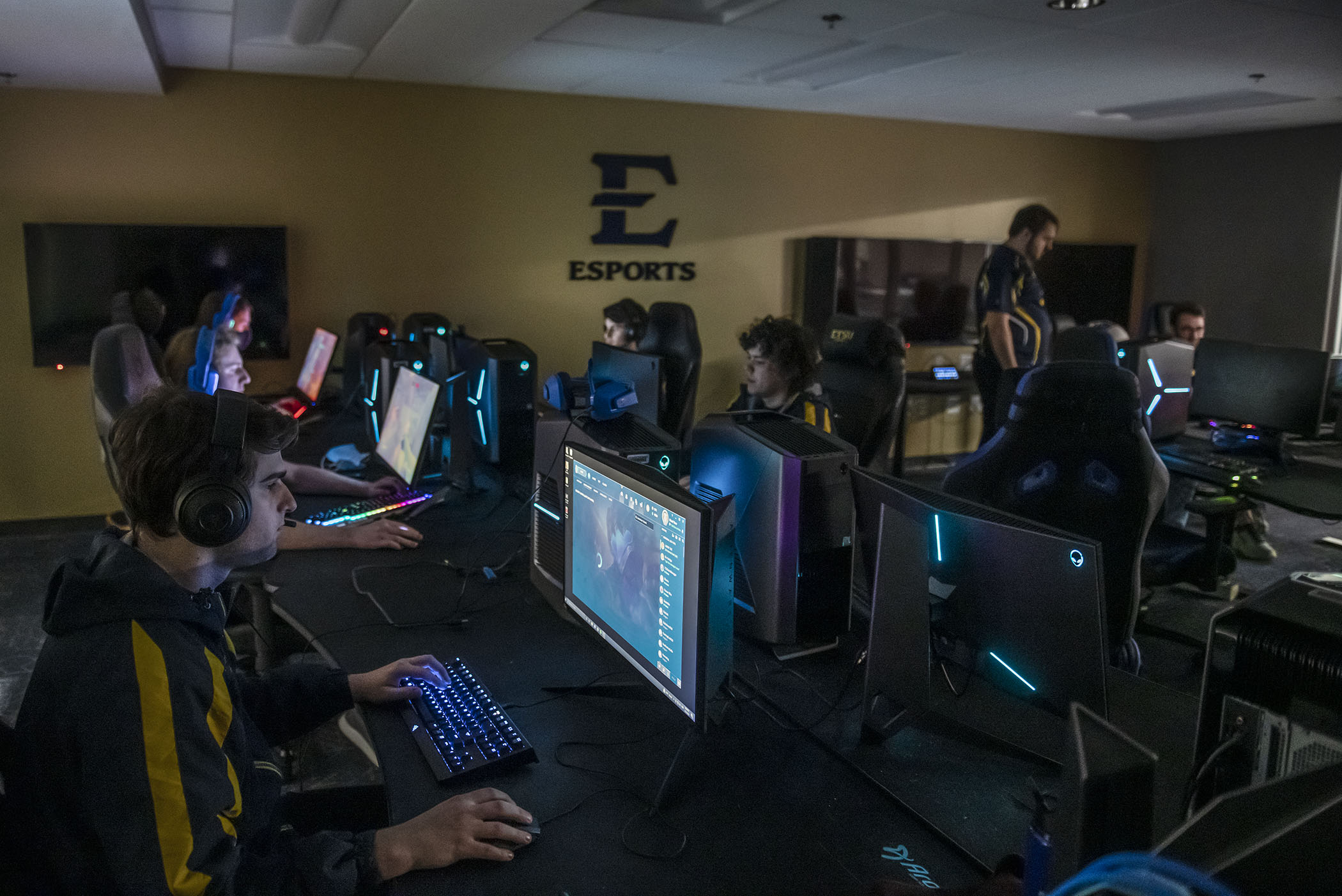 ETSU Esports team members have a dedicated training facility. Located in the center of the Cave Esports Arena, equipped with 14 top of the line performance PCs and an audio visual display that allows coaches to spotlight each player's machine on a central monitor for review and instruction. The Arena has been named Rathskeller. The name originates from Germany, and translates to 'the cellar of a town hall'. The Cave has always been a hub for students to gather, we wanted that tradition to be reflected in the new Arena.
State of the Art Equipment.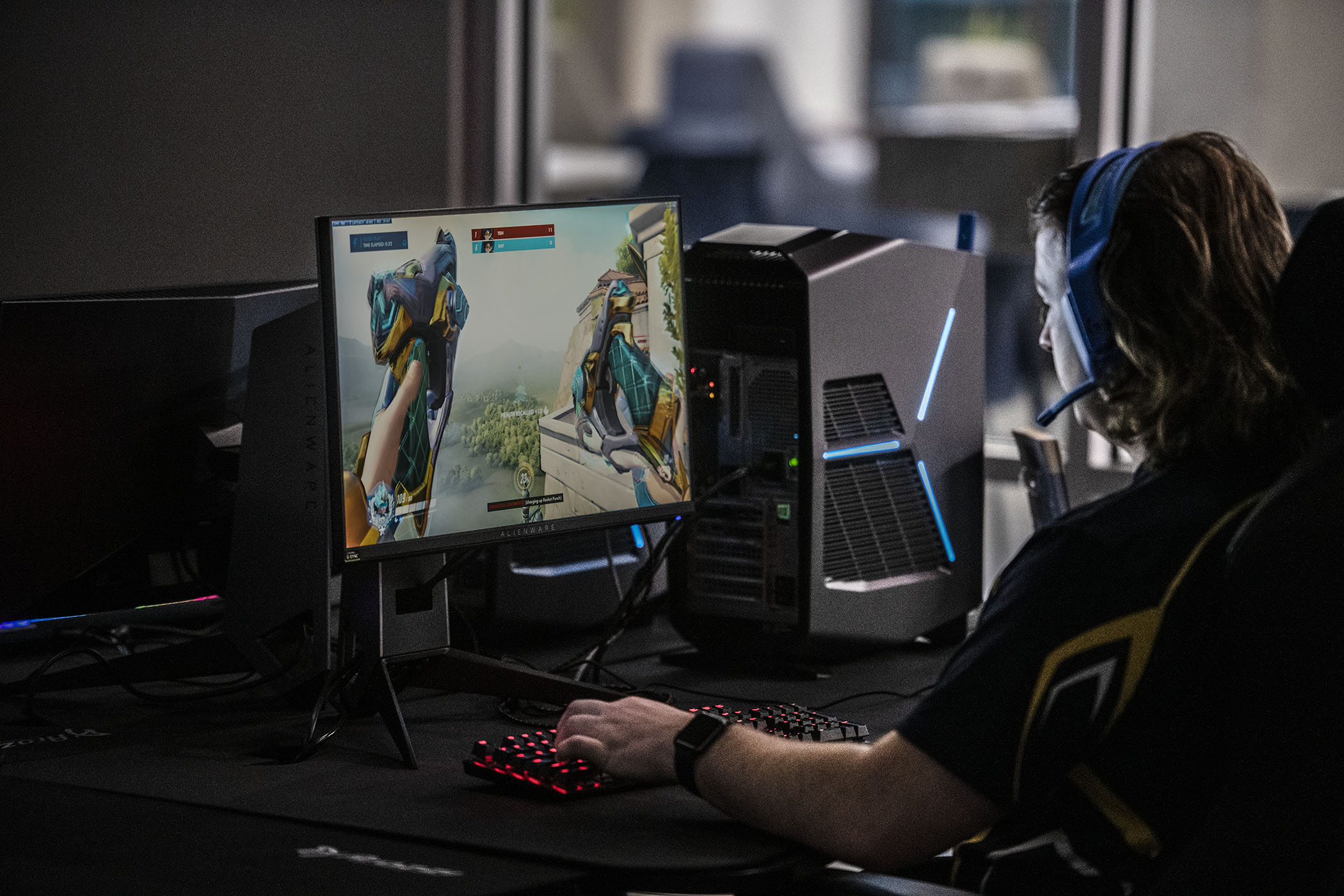 ETSU Esports provides our varsity student athletes with top of the line equipment that rivals the gear the used by professional esports athletes the specs of our Alienware Aurora R8 computers include:
Liquid cooled 9th generation Intel Core i7 processor
64 gigs of RAM
500 gig Solid State Drive
Nvidia GeForce RTX 2080 TI video card
25-inch G-Sync monitor