2020/2021 Student Parking Permits are available online only. Please remember that the office is closed to the public until July 1st.
2019-2020 Faculty/Staff and Student Parking Permits are available at the Parking Services Office During Regular Business Hours
Ride to campus with a buddy? To be eligible for a Carpool Permit you must have at least two qualifying applicants. Qualifications include: having a valid Faculty/Staff or Student permit, having your own vehicle, and living off campus. Simply fill out the form, available online and at our office, and turn it in at our office to be reviewed.
ETSU officially completed the purchase of the Millennium Center Oct. 1. Levels 1-2, including the ramp between levels 2 and 3, are for Millennium Center guests (not including students or faculty/staff attending or teaching classes in the Millennium Center) and Carnegie Hotel Patron Parking. Levels 3-6 are for vehicles displaying a valid ETSU parking permit.
---
Avoid the line … Order Your 2020-2021 Student Parking Permit Today! Online ordering will open June 12th and the last day to order is July 31st.
Need to Know Information Before You Order:
Log into the permit request system with your ETSU domain username & password. If you have issues logging in to the system, please contact the ITS Helpdesk at itshelp@etsu.edu or 423-439-4648.
Carefully check the mailing address you enter (you can change your address in the fields provided) before submitting your order.
Online orders will be mailed within 48 hours of order receipt and take approximately one week to arrive.
Choose the correct permit for your vehicle. (If you order the wrong type, permits can be exchanged at the Parking Services office only.)
-Interior Static Permits are for vehicles with clear back windows and can be transferred between vehicles.
-Exterior Adhesive Permits are required for vehicles with darkly tinted back windows, Jeeps, and other convertible-type vehicles.
Permits for motorcycles/scooters are required and available at the Parking Services office, and they are free for registered students.
Refer to the Parking Services website at www.etsu.edu/parking for more information and to access an electronic version of the ETSU Parking and Traffic Regulations. You will find new changes for 2020-2021!
Disability Parking Permits can NOT be ordered through the online system. Individuals requiring a student disability parking permit (required to utilize disability spaces on ETSU campuses) need to email or visit the Parking Services office. You will need to provide the following:
- A current copy of your disability license plate registration; OR
- Copies of your current disability placard AND your state-issued placard registration paperwork in your name;
- A photo ID
- Vehicle license plate number
- Type of permit needed (Interior Static or Exterior Adhesive); and
- Your current mailing address.
When ordering a permit online, notify Parking Services within 6 weeks from the start of the academic year if the permit was not received.
ETSU Parking Services I 132 Stout Drive I parking@etsu.edu I 423-439-5650 I https://etsupws.etsu.edu/Parking/Login
Click the photo above or the blue hyperlink to log in and order your 2020/2021 Student Permit.
2019-2020 ETSU CAMPUS PARKING NOTICES
PLEASE BE AWARE OF THE FOLLOWING CHANGES / REMINDERS
Weekday enforcement times for designated faculty/staff and student parking spaces are 7:30 a.m. until

4:30 p.m. After 4:30 p.m., on weekdays, and during weekends and administrative holidays (when administrative




offices are closed), students and employees may park in any designated Faculty/Staff or Student Parking space. Meters are free after 4:30 p.m.
*ALL other Parking & Traffic Regulations are monitored and enforced 24 hours a day, 7 days a week. *
*Public Safety monitors and enforces parking when Parking Service attendants are not present.*
The Parking Services drive-through window opens early at 7:30 a.m. on weekdays for Visitor & Temporary

Parking Permit distribution. Regular office hours are 8:00 a.m. until 4:30 p.m., Monday - Friday.

Continued construction on campus may affect the availability of certain parking lots/spaces or traffic areas. Please check our website at www.etsu.edu/parking for updates throughout the year.

Please make sure to remove your parking permit from your vehicle before selling the vehicle or if the vehicle is in a wreck. You will need to submit the permit to exchange for a replacement, or a replacement fee will be charged. (Please see Section 1.12 of this brochure for more information.)

Real time space availability can be accessed through the Parking button on the ETSU app.

Due to construction, the section of South Dossett Drive from its intersection with John Robert Bell Drive all the way to the D.P. Culp Center will be inaccessible.

Due to construction, meters have been moved from Lot 35 to Lot 34. Disability spaces have been increased in Lot 32 to replace lost spaces from Lot 35.

Carpool parking is available for currently registered commuter students and faculty/staff. All Carpool spaces are enforced between 7:30 am. and 4:30 p.m., Monday through Friday (See section 1.8).

ETSU acquired the Millennium Center Garage in October of 2018. Levels 1-2, including the ramp between levels 2 & 3, are reserved for Carnegie Hotel patrons only. Levels 3-6 are reserved for all ETSU faculty/staff, students, and ETSU/Millennium Center visitors by permit only.
Six (6) total visitor spaces have been added to South Dossett Drive and Lot 31. These spaces are reserved for visitors only through Parking Services. For more information, please visit https://www.etsu.edu/facilities/parking/reserve-visitor-space.php.

Public Safety is on campus 24/7.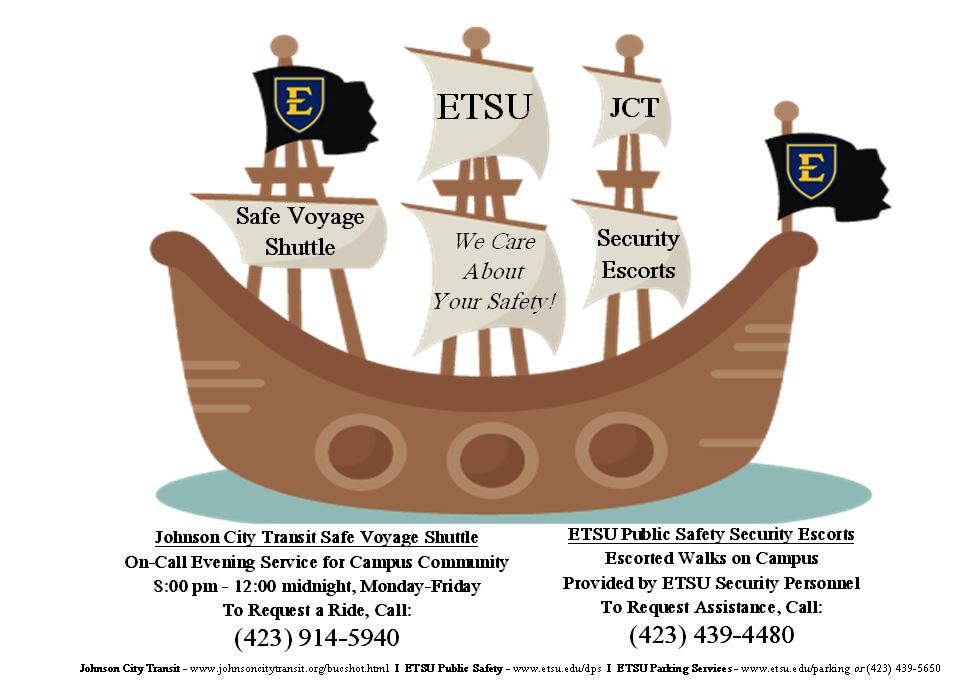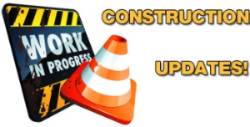 Click HERE for
Up-to-Date Information on Campus Parking, Construction, and Traffic Interruptions.
---
All vehicles parked on
ETSU Campuses must
display a parking permit.
Click Below to Request
A Visitor Parking Permit!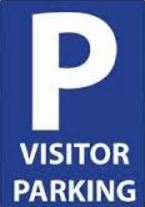 Visitor Permits may NOT be used by current faculty, staff, or students.
For Temporary
Student or Employee
Parking Permits,
Please Click Below!


---
PARKING SERVICES
INFORMATIONAL VIDEOS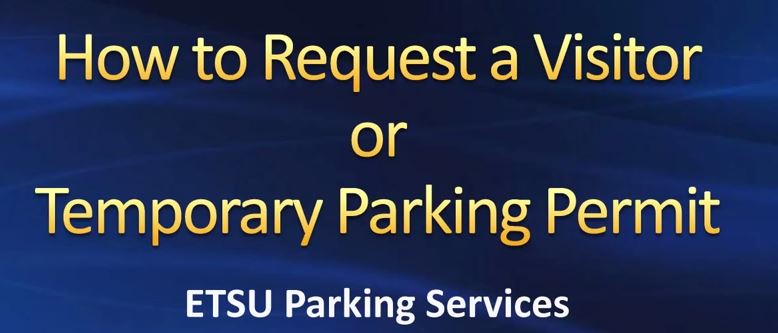 Click HERE for video instructions on
how to request visitor or temporary parking permits!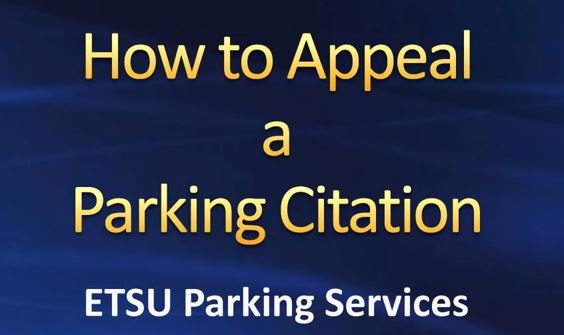 Click HERE for video instructions on
how to file an Appeal for
Parking Citations
through our online automated system!