Endowed Scholarships for Current Students See if you meet any of the endowed scholarship qualifications!
Through the generosity of East Tennessee State Universitiy supporters, financial donations to the scholarship endowment fund help ETSU students receive a valuable education.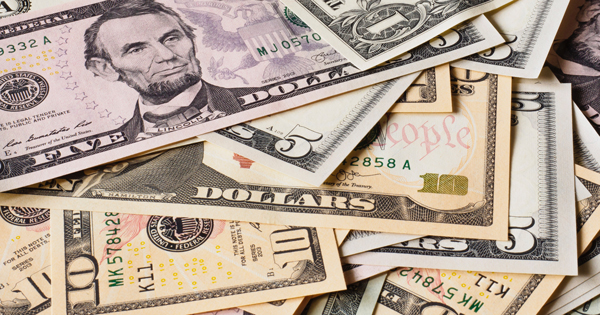 To receive an endowed scholarship you will need to:
Submit the online scholarship application on or before March 1.
Complete your Free Application for Federal Student Aid (FAFSA) as soon as possible after October 1. When you apply for scholarships with financial need as one of the criteria, we will use the results of your FAFSA to determine your level of financial need.
Each of these scholarships has specific requirements set forth by the donors. The amount provided by each of these scholarships varies by the amount in the endowed fund and the stipulations of the scholarship.
Endowed Scholarships for Currently Enrolled Students

Open All

Close All

Scholarship Name
Amount
Minimum
GPA
Minimum
ACT/SAT
More Info
James E. Broach Scholarship
Varies
See Requirements

See Requirements

Additional information

Deadline:

Requirements:

Tennessee residents enrolled full-time in a bachelors degree program
Must apply for federal financial aid, have unmet need, qualify for student loans and not receive any federal or state grants
Incoming freshmen minimum GPA - 3.5
Incoming freshmen minimum 26 ACT or 1240 SAT
Enrolled student minimum cumulative GPA - 3.2

Exclusions:

How to Apply:

More Info
Brock Services Ltd. - Tom and Doris Little Memorial Scholarship
Varies
N/A

Additional information

Deadline:

Requirements:

Dependents of Brock Services Ltd. employees

Exclusions:

How to Apply:

More Info
Dr. S. Martin Bronson Memorial Carter County Scholarship
Varies
N/A
N/A

Additional information

Deadline:

Requirements:

Undergraduates
Graduates of public high schools situated in Carter County, TN (or GED equivalent)
Dependents of teachers in public schools situated in Carter County, TN
Have unmet financial need as determined by the FAFSA
Have the ability and commitment to complete the coursework required for graduation from ETSU with an undergraduate degree

Exclusions:

How to Apply:

More Info
The George S. Brown Memorial Scholarship
Varies
2.5
N/A

Additional information

Deadline:

Requirements:

High school Graduates of Carter County, Tennessee
Minimum GPA - 2.5
Documented financial need

Exclusions:

How to Apply:

More Info
Roy T. Campbell Family Scholarship
Varies
2.5
N/A

Additional information

Deadline:

Requirements:

Undergraduates from Cocke County, Tennessee
Minimum GPA - 2.5
Financial need may be considered

Exclusions:

How to Apply:

More Info
Jack and Sally Church Scholarship
Varies
N/A
N/A

Additional information

Deadline:

Requirements:

Undergraduates
Academic good standing
Demonstrated financial need
Applicants should be of good moral character
Preference to students from Carter and Johnson counties in Tennessee

Exclusions:

How to Apply:

More Info
Christina Clarke Scholarship
Varies
2.8
N/A

Additional information

Deadline:

Requirements:

Full-time undergraduates
Must be resident of Unicoi County, Tennessee
Must be a graduate of Unicoi County High School
Minimum GPA - 2.8
Demonstrated ability and commitment toward completing and graduating with an undergraduate degree

Exclusions:

How to Apply:

More Info
Ralph and Cornelia Clarke Memorial Non-Traditional Student Scholarship
Varies
2.8
N/A

Additional information

Deadline:

Requirements:

Non-traditional student who is late in beginning college, or who is returning to or enrolling at ETSU to complete a degree
Documented financial need required
Minimum GPA - 2.8
Demonstrated ability and commitment to complete an undergraduate degree

Exclusions:

How to Apply:

More Info
John C. Davis and Patricia E. Robertson Scholarship for Diversity Educators
Varies
N/A
N/A

Additional information

Deadline:

Requirements:

Applicants must be Diversity Educators certified through the ETSU Diversity Educators Program
Applicants must be in good academic standing
As part of the application process, applicants must complete an essay addressing why they find diversity education on the ETSU campus to be important and how they will apply their experiences as diversity educators throughout their lives as social justice advocates
Applicants must be full-time students

Exclusions:

How to Apply:

More Info
Tommy Deakins Scholarship
Varies
2.5
N/A

Additional information

Deadline:

Requirements:

Undergraduates
Applicants will be considered in the following order:

Graduates of Sullivan North High School
Residents of Holston Methodist Home at the time of high school graduation
All others

Minimum high school or cumulative GPA - 2.5
Demonstrated financial need

Exclusions:

How to Apply:

More Info
John Richard Diehl, Jr. Scholarship
Varies
2.0
N/A

Additional information

Deadline:

Requirements:

Undergraduates from Holston Home for Children, David Crockett High School or any other Washington County, Tennessee high school
Minimum GPA - 2.0
Demonstrated financial need
Must have strong desire to complete their education

Exclusions:

How to Apply:

More Info
Dr. Burgin E. and Nell Jennings Dossett Scholarship
Varies
3.0
N/A

Additional information

Deadline:

Requirements:

Undergraduates
Minimum GPA - 3.0
Demonstrated financial need
Preference given to Tennessee residents

Exclusions:

How to Apply:

More Info
Elizabethton Rotary Club Scholarship
Varies
2.5
N/A

Additional information

Deadline:

Requirements:

Undergraduates
Carter County residents
Attended Elizabethton or a Carter County High School for at least two years
Minimum GPA - 2.5
Financial need considered

Exclusions:

How to Apply:

More Info
Wiley and Clara Arnold Estep Memorial Scholarship
Varies
N/A
N/A

Additional information

Deadline:

Requirements:

Rising first semester junior
High school Graduates of Johnson County or Carter County, Tennessee
Demonstrated financial need

Exclusions:

How to Apply:

More Info
ETSU Family Scholarship
Varies
N/A
N/A

Additional information

Deadline:

Requirements:

Undergraduates
Dependents of full-time, permanent ETSU employees
Financial need considered

Exclusions:

How to Apply:

More Info
ETSU Reentry Student Scholarship
Varies
N/A
N/A

Additional information

Deadline:

Requirements:

Undergraduates
Primary caretaker of his or her household
Desire to reenter the job market through academic preparation
Applicant must be primary caretaker of his or her household

Exclusions:

How to Apply:

Applications available ETSU Transfer Office.
Complete the online scholarship application between October 1 and March 1

More Info
ETSU Students of Distinction Scholarship
Varies
N/A
N/A

Additional information

Deadline:

Requirements:

Currently enrolled ETSU students
Rising juniors or seniors
Designated for outstanding students who are not receiving another ETSU scholarship
Primary consideration will be cumulative college GPA
Secondary consideration will be financial need

Exclusions:

How to Apply:

More Info
First Tennessee Bank Scholarship
Varies
3.0
21/1060

Additional information

Deadline:

Check with First Tennessee Bank

Requirements:

Undergraduate students
Dependents of employees of First First Tennessee Bank
Minimum GPA - 3.0
Minimum ACT score - 21 or SAT score - 1060

Exclusions:

How to Apply:

Apply at any First Tennessee Bank (do not use online ETSU scholarship application form)

More Info
Margaret Campbell Flanary Scholarship
Varies
N/A
N/A

Additional information

Deadline:

Requirements:

Undergraduates
Residents of Sullivan County or Washington County, Tennessee
Demonstrated financial need

Exclusions:

How to Apply:

More Info
Buford J. and Mary Jane Goldstein Scholarship
Varies
2.5
N/A

Additional information

Deadline:

Requirements:

Full-time students pursuing a bachelor's degree
Minimum high school or cumulative GPA - 2.5
Demonstrated financial need

Exclusions:

How to Apply:

More Info
Jonnie Melissa Graybeal Memorial Scholarship
Varies
N/A
N/A

Additional information

Deadline:

Requirements:

Full-time junior or senior in the Bachelor of Science in Nursing program
Minimum GPA 3.0
Demonstrated financial need

Exclusions:

How to Apply:

More Info
Greene County/Greeneville Scholarship
Varies
2.5
N/A

Additional information

Deadline:

Requirements:

Rising juniors or seniors
Residents of Greene County
Minimum GPA - 2.5
Demonstrated financial need

Exclusions:

How to Apply:

More Info
Ben and Jeanne Greene Family Scholarship
Varies
2.8
N/A

Additional information

Deadline:

Requirements:

Undergraduates and Graduates
Residents of Blount County, Tennessee
Minimum GPA - 2.8
Financial need considered

Exclusions:

How to Apply:

More Info
Edna Harrison Family Scholarship
Varies
3.0
N/A

Additional information

Deadline:

Requirements:

Undergraduates and Graduates
Minimum GPA - 3.0
Demonstrated good character and promise for future career and professional achievement

Exclusions:

How to Apply:

More Info
Heritage Federal Scholarship
Varies
2.5
N/A

Additional information

Deadline:

Requirements:

Undergraduates and Graduates
Applicants will be considered in the following order:

Dependents or employees of Heritage Federal
College of Business and Technology students with primary residence in the primary marketing area of Heritage Federal

Minimum GPA - 2.5

Exclusions:

How to Apply:

More Info
Housing Scholarship
Varies
N/A
N/A

Additional information

Deadline:

Requirements:

Priority to new freshmen, new transfer and new Graduates students
Priority to underrepresented populations
Financial need will be considered
Competitive based upon GPA
Recipients must reside in ETSU housing

Exclusions:

How to Apply:

More Info

Kathleen Ikenberry Memorial Scholarship

Varies
2.5
N/A

Additional information

Deadline:

Requirements:

2.5 GPA minimum
undergraduates
Financial need is considered
Preference to students who are active in the ETSU ROTC program or who participate as student athletes in intercollegiate sports with a priority to ETSU cheerleaders

Exclusions:

How to Apply:

More Info
Artazn Scholarship
Varies
3.2
N/A

Additional information

Deadline:

Requirements:

Preference to a Greene County High School graduates and Greene County residents
Employee or dependent of employee of Jarden Zinc Products (at least one year of service required)
Minimum GPA - 3.2
Must be a full-time student
Demonstrated financial need

Exclusions:

How to Apply:

More Info
Johnson City Lion's Club Memorial Scholarship
Varies
N/A
N/A

Additional information

Deadline:

Requirements:

Disabled students, primarily those with a vision or hearing disability
Rising junior, senior, or a graduate students planning a career in working with the disabled
Demonstrated financial need

Exclusions:

How to Apply:

More Info
Johnson City Medical Center (JCMC) Medical Staff Scholarship
Varies
3.2
N/A

Additional information

Deadline:

Requirements:

Undergraduates
Minimum GPA - 3.2
Must be a full-time student
Be a dependent of 1) a physician who currently holds privileges to practice medicine at JCMC 2) an allied health professional (including, but not limited to, physician's assistants or nurses or 3) any other staff or employees who are employed by Mountain State Heal Alliance at JCMC
"Dependents" include spouse, child or step-child

Exclusions:

How to Apply:

More Info
J.C. Kensinger Memorial Scholarship
Varies
3.0
N/A

Additional information

Deadline:

Requirements:

Undergraduates or Graduates
Residents of Hawkins County, Tennessee
Hawkins County high school Graduates
Minimum GPA 3.0

Exclusions:

How to Apply:

More Info
Bill and Lynne Stamm Kovach Scholarship
Varies
2.5 (Fresh)
3.0 (enrolled)
24/ 1160

Additional information

Deadline:

Requirements:

Undergraduates
Freshmen minimum GPA 2.5
Freshmen minimum ACT score 24, or minimum SAT score 1160
Currently enrolled studentsminimum GPA 3.0
Must demonstrate potential academic success
Documented financial need

Exclusions:

How to Apply:

More Info
Theresa K. and Anthony B. Lee Scholarship
Varies
N/A
N/A

Additional information

Deadline:

Requirements:

Preference to students from East Tennessee or Southern West Virginia
Undergraduates pursuing a major/minor in Political Science or History
Demonstrated financial need

Exclusions:

How to Apply:

More Info
Lyle Family Re-Entry Scholarship
Varies
N/A
N/A

Additional information

Deadline:

Requirements:

Undergraduates students with at least 24 credit hours
Minimum GPA 2.5
Must be a resident of Carter, Cocke, Grainger, Greene, Hamblen, Hancock, Hawkins, Jefferson, Johnson, Sullivan, Unicoi or Washington Counties in Tennessee
Documented financial need
Must have had, or continue to have, significant family care-taking responsibilities or work-related responsibilities to support his or her family
Must be re-entering the higher education process in order to complete an undergraduates degree

Exclusions:

How to Apply:

More Info
Dr. Sam W. and Carolee P. McKinstry Law Scholarship
Varies
3.6
N/A

Additional information

Deadline:

Requirements:

Rising seniors planning to attend and graduate from an ABA-accredited law school upon completion of undergraduates degree at ETSU
Minimum GPA 3.6
Demonstration of successful, significant participation in leadership activities, or service as undergraduates student at ETSU

Exclusions:

How to Apply:

More Info

Eddie J. Miller and William "Bill" Olwell Scholarship

Varies
Freshmen - 2.5 / Other 3.0
N/A

Additional information

Deadline:

Requirements:

undergraduates
Freshmen – minimum GPA of 2.5
Transfers and currently enrolled students – minimum GPA of 3.0
Graduate of Hampton HS in TN
Documented unmet financial need

Exclusions:

How to Apply:

More Info
Minifibers, Inc. Scholarship
Varies
2.5
N/A

Additional information

Deadline:

Requirements:

Undergraduates
Resident of southwest Virginia or northeast Tennessee
High school or college minimum GPA 2.5

Exclusions:

How to Apply:

More Info
The Charles and Martha Montgomery Scholarship
Varies
2.7
N/A

Additional information

Deadline:

Requirements:

Undergraduates and Graduates
Preference given to students from northeast Tennessee, southwest Virginia, western North Carolina or eastern Kentucky
Minimum GPA 2.7
Financial need considered

Exclusions:

How to Apply:

More Info
Giles W. Morrill Memorial Scholarship
Varies
3.0
N/A

Additional information

Deadline:

Requirements:

Undergraduates
Preference given to:

Residents of Unicoi County, Tennessee; specifically to residents of Flag Pond, Rocky Ford, Shallow Ford, and the south end of Sandy Bottom up to Sams Gap
Students with demonstrated financial need

Minimum GPA 3.0

Exclusions:

How to Apply:

More Info
Mountain City Rotary Club Scholarship
Varies
2.5
N/A

Additional information

Deadline:

Requirements:

Undergraduates
Graduates of Johnson County High School (minimum two years attendance)
Minimum GPA 2.5
Demonstrated potential for successfully completing college and having a successful career

Exclusions:

How to Apply:

More Info
Non-traditional Student Scholarship
Varies
N/A
N/A

Additional information

Deadline:

Requirements:

Students other than typical freshmen entering college directly from high school
Students upgrading career skills on a part-time or full-time basis
Minimum of 21 years of age
Documented financial need

Exclusions:

How to Apply:

More Info
North American Rayon Corp. Scholarship
Varies
2.8
N/A

Additional information

Deadline:

Requirements:

undergraduates
Priority will be given to Carter County, TN residents
Minimum GPA 2.8
Demonstrated financial need

Exclusions:

How to Apply:

More Info
James H. Quillen Scholarship
Varies
2.5 (fresh)
3.0 (other)
19 / 980

Additional information

Deadline:

Requirements:

Undergraduates and Graduates
Must be a resident of one of the following counties in Tennessee: Carter, Claiborne, Cocke, Grainger, Greene, Hamblen, Hancock, Hawkins, Jefferson, Johnson, Knox, Sevier, Sullivan, Unicoi, and Washington.
Freshmen minimum GPA 2.5 and minimum ACT score of 19, or minimum SAT score of 980
Currently enrolled, transfers and graduates minimum GPA 3.0
Documented financial need
Demonstrated achievement in scholastic endeavors, school and community leadership, volunteer services and activities, other extracurricular activities and/or work experience.

Exclusions:

How to Apply:

More Info
Boyd S. Ray Memorial Scholarship
Varies
3.0
N/A

Additional information

Deadline:

Requirements:

Undergraduates and Graduates
Graduates of Johnson County High School
Minimum GPA 3.0

Exclusions:

How to Apply:

More Info
Martin and Louise Smith Endowment for Physically Challenged Students
Varies
N/A
N/A

Additional information

Deadline:

Requirements:

Undergraduates
Documented financial need
Students with physical challenges documented through the ETSU Office of Disability Services

Exclusions:

How to Apply:

More Info
Scotty L. Snyder Scholarship
Varies
N/A
N/A

Additional information

Deadline:

Requirements:

Undergraduates
Spouses or dependent children of full-time permanent, retired or deceased employees of East Tennessee State University
Financial need considered

Exclusions:

How to Apply:

More Info

Duncan Street Scholarship

Varies
2.0
N/A

Additional information

Deadline:

Requirements:

2.0 GPA minimum
undergraduates
Financial need is considered
Graduate of Cloudland High School

Exclusions:

How to Apply:

More Info
Scott A. Sullivan Endowment for Disability Services
Varies
N/A
N/A

Additional information

Deadline:

Requirements:

Undergraduates
Full-time or part-time students
Documented financial need
Disability documented through the ETSU Office of Disability Services

Exclusions:

How to Apply:

More Info
Tetrick - Oakley Scholarship
Varies
2.8
N/A

Additional information

Deadline:

Requirements:

Undergraduates
Preference given to dependents of employees of Heritage Family Services and residents of their service areas
Minimum GPA 2.8
Financial need considered

Exclusions:

How to Apply:

More Info
Esther Elizabeth Whitaker-Carder Memorial Scholarship
Varies
3.0
N/A

Additional information

Deadline:

Requirements:

Undergraduates
Residents of Sullivan, Carter, Greene, Hamblen, Hawkins, Johnson, Unicoi or Washington Counties in Tennessee or Lee, Scott or Washington Counties in Virginia
Minimum GPA - 3.0

Exclusions:

How to Apply:

More Info
Eddie Williams, Jr. Memorial Rural Health Scholarship
Varies
2.5
N/A

Additional information

Deadline:

Requirements:

Rising juniors or seniors with an interest in rural health issues
Residents of northeast Tennessee, southwest Virginia or western North Carolina
A 500-word essay describing applicants interest in rural health issues is required (contact the scholarship office for more information)
Minimum GPA 2.5
Demonstrated financial need
Recipients will be required to make at least one public presentation about their work/interest in rural health while receiving this scholarship

Exclusions:

How to Apply:

More Info
Nancy Vaughn Williams Scholarship
Varies
2.8
N/A

Additional information

Deadline:

Requirements:

Undergraduates
Minimum GPA 2.8
Demonstrated financial need

Exclusions:

How to Apply:

More Info
Sheela V Sakhare Scholarship
Varies
2.8
N/A

Additional information

Deadline:

Requirements:

Undergraduates
Financial need is considered
Scholarship is competitive based on GPA and ACT/SAT scores

Exclusions:

How to Apply: