About Working at ETSU
Located in the beautiful mountains of East Tennessee, ETSU is the state's fourth largest university and ranked in the top 160 public higher education institutions in the nation. We are recognized for excellence in academic, research, athletics and service to the community and the region offering over 140 academic undergraduate and graduate programs. Explore our programs, campus and community by taking the ETSU Virtual Tour. Search the ETSU News for stories about our accomplishments and milestones in your area of interest. Hear from students how ETSU faculty and employees have impacted their experience and their future. Explore all that the Northeast Tennessee Region has to offer in recreation, music, culture, and lifestyle. We believe you will love what you see.
Our Commitment to You
ETSU's Core Values
PEOPLE come first, are treated with dignity and respect, and are encouraged to achieve their full potential
RELATIONSHIPS are built on honesty, integrity, and trust
DIVERSITY of people and thought is respected
EXCELLENCE is achieved through teamwork, leadership, creativity, and a strong work ethic;
EFFICIENCY is achieved through wise use of human and financial resources; and
COMMITMENT to intellectual achievement is embraced.
Your Contribution Matters
The ETSU workforce is a community dedicated to student success and excellence.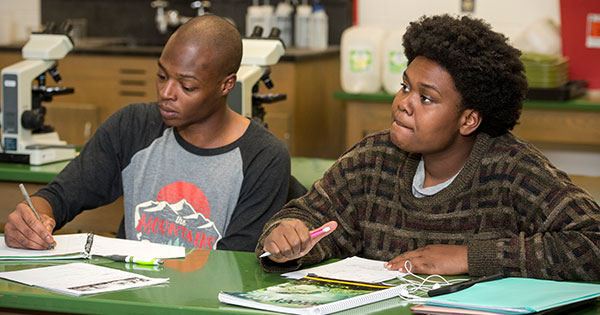 We believe that every person can make a unique and positive contribution and support personal and cultural diversity in our student body and staff. As a 'Buccaneer' you would have endless opportunities to connect with the entire ETSU community. Meet our students on the job. Attend a multicultural, performing arts or sporting event. Become a member of our Safe Zone community. We build student success one positive experience at a time.
How can you make a difference? Search our
applicant portal
for career opportunities. For questions or to learn more about an exciting career at ETSU, contact Human Resources at
hr@etsu.edu
or call today at
423.439.4457
.