Alumni Alumni Society at Bill Gatton College of Pharmacy
Resources
---
Refer a future pharmacist! The #1 source of future pharmacists at Gatton is from our alumni who are out in the community sharing their love for Gatton. We deeply appreciate every one of them. Do know someone who might want to pursue pharmacy and be a great candidate for Gatton? Tell us who you are, then let us know who you'd like to refer here!
The BGCOP Alumni Society
The Alumni Society at Bill Gatton College of Pharmacy promotes fellowship among graduates, current students, faculty and staff members. In addition, the society promotes continued development and well-being as an educational community.
Maintains permanent historical records of Bill Gatton College of Pharmacy and its students

Provides support service to Bill Gatton College of Pharmacy Alumni
Coordinates Alumni Association activities
Alumni Stories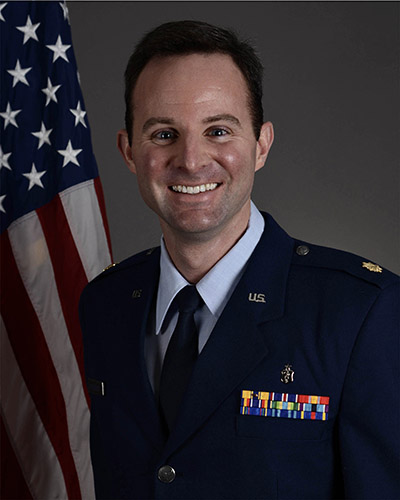 Chase Ballinger
Meet alum Dr. Chase Ballinger ('14), from Chattanooga, Tennessee, who serves as an Air Force Commander over Pharmacy, Lab, Radiology, and Immunizations departments, where he manages over thirty people across those sections. In this role, he serves as a health care administrator while also having the opportunity to work within the pharmacy and interact with patients and active-duty members. He's served for over seven years and lived in South Carolina, Germany, and now Wichita, Kansas.
How do you make an impact in your profession as a pharmacist and military serviceman? The pharmacy touches almost every Airman, family member, or retiree. We provide a service that helps to keep our military mission running by providing medications and clinical pharmacy services to keep everyone healthy. We also provide medications that can protect our Airmen in certain biological or chemical warfare situations. So we are truly protecting those that protect us.
How did you pursue this career path and why? I pursued this career path for a couple of different reasons. One, I've always been interested in health care and the science behind how medicine works. I actually worked in banking before going to pharmacy school so it was a big career shift for me but one that I definitely do not regret. Two, I've always wanted to do something that made a difference in people's lives. I want to know I'm providing a service to them that they find beneficial. And three, the military became an option when I learned about their scholarship program for professional school. I could graduate with minimal debt while serving my country. So the scholarship program was my foot in the door to where I am currently.
How did Gatton prepare you for it? I was thankful that Gatton allowed the Air Force recruiter to speak to us in the first place. That set the ball rolling for my entire Air Force experience. But even more than that, Gatton provided me the basic professional and clinical skills that have prepared me for the positions I've held within the military. I had some great mentorship from professors (Dr. Nick Hagemeier in particular) and Dean Emeritus Larry Calhoun at Gatton, as well. I still stay in touch with them and both invite me back every year to speak to our current pharmacy students about military medicine and my unique experience.
What honor did you receive? I was chosen as Field Grade Officer of the Year for the 22nd Medical Group. A Field Grade Officer is the grade of O-4 to O-6 or Major, Lieutenant Colonel, and Colonel. The 22nd Medical Group is my clinic.
How will this impact your service? Being picked as officer of the year helps to set myself apart from my peers and makes me more competitive for promotion to Lieutenant Colonel. It also helps to emphasize to myself and others that hard work does pay off in terms of recognition.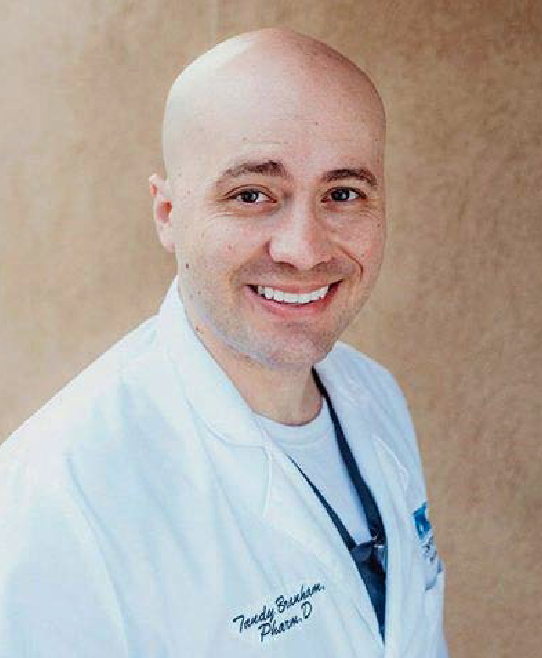 Tandy Branham
What are you doing now?
I live in Gray, Tennessee, and am the Lab Supervising Pharmacist at ProCompounding Pharmacy in Johnson City. I manage all of the lab technicians that create our compounded medications and ensure that all products leaving our lab have passed quality control checks.
What was the most important thing you learned while at Gatton?
Dedication to duty should always be evaluated against the loyalty to those you care for.
You served as president of your class all four years at Gatton, investing a lot of time into making the Gatton experience memorable for you and your classmates. What is your favorite memory?
Collectively, my favorite memories at Gatton were the annual awards ceremonies. It was easily my favorite event of the year. It gave the students a chance to dress up, relax, enjoy some entertainment, and most importantly to express to our faculty, staff and preceptors how much we appreciated their dedication to the Gatton program.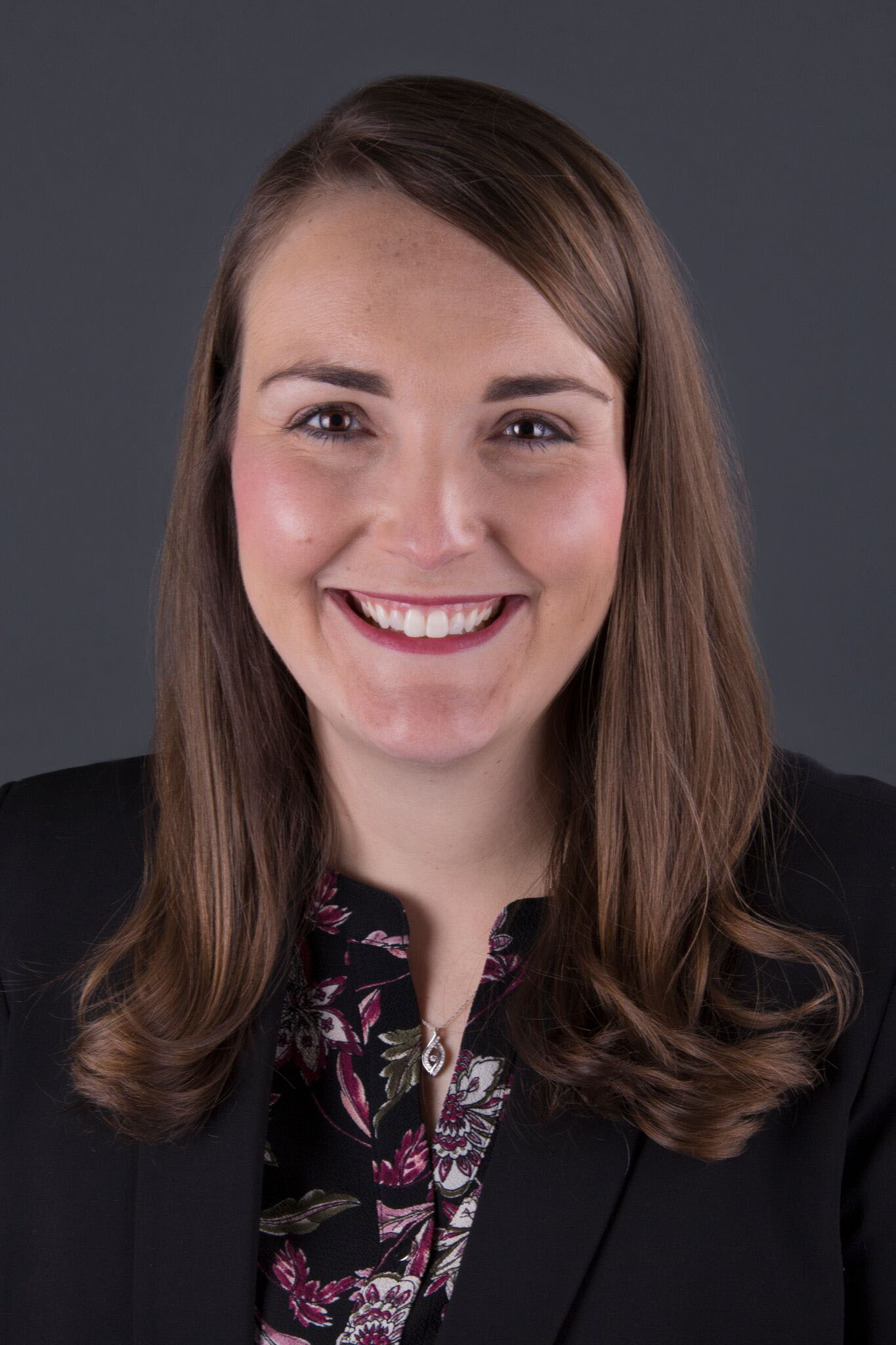 Melissa McCall ('10)
Former Governor Bill Haslam requested alunma Dr. Melissa McCall, of Kingsport, to serve on the Tennessee Board of Pharmacy for the next six years. McCall is a 2010 graduate of the Gatton College of Pharmacy's inaugural class.
McCall serves as pharmacy professional services manager for the Tri-Cities Division of K-VA-T Food Stores Inc. and oversees daily operations for 38 Food City Pharmacy locations. She completed her undergraduate pre-pharmacy coursework at ETSU. After graduating from Gatton, McCall earned an MBA in 2013 from Milligan College. Learn more.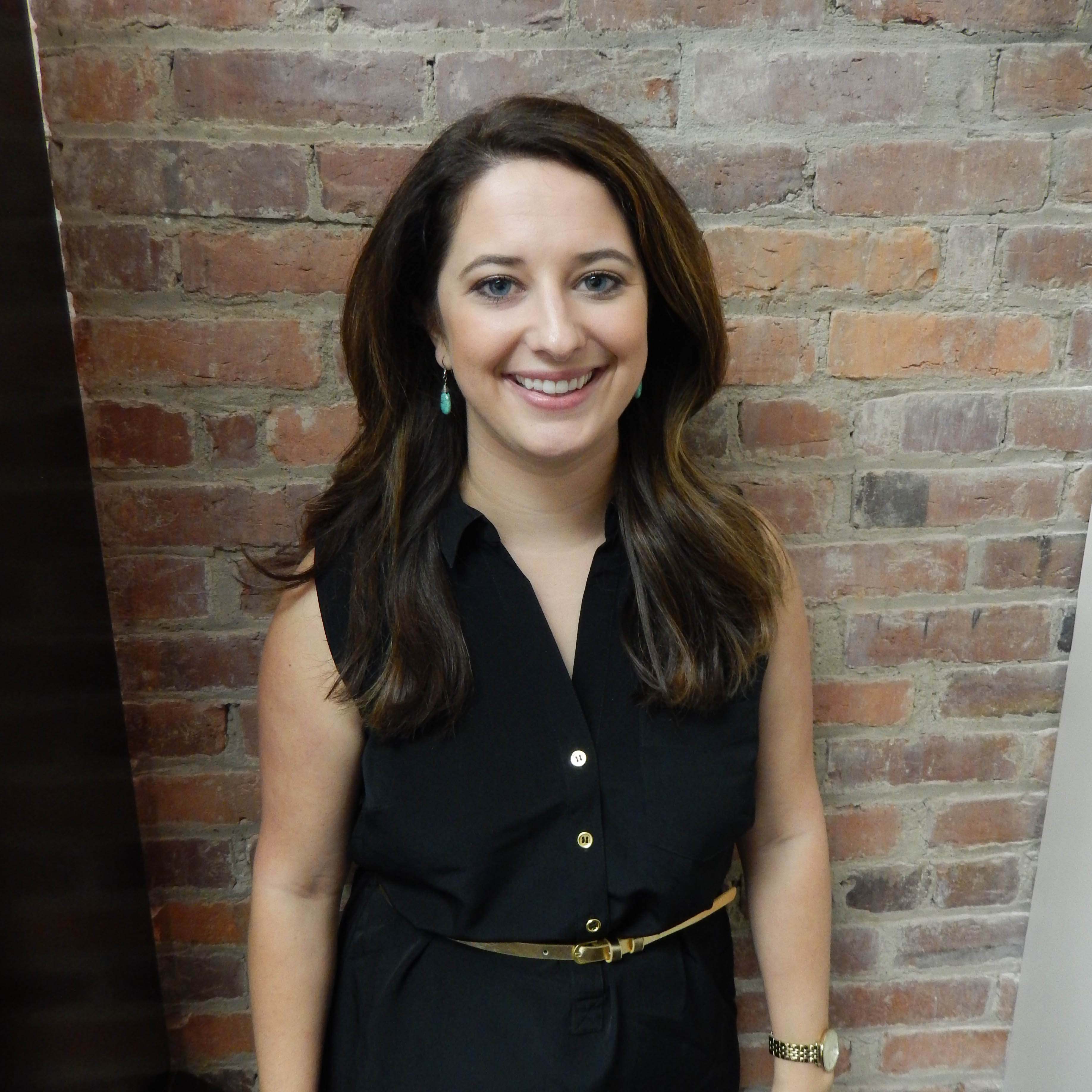 Lucy Shell (14')
Dr. Lucy A. Shell ('14) has been named the next Tennessee Board of Pharmacy Executive Director. Dr. Shell previously served at the Tennessee Pharmacists Association (TPA) for seven years. Her husband, Eric, is a 2013 Gatton College of Pharmacy alum. Learn more.
What was the most important thing you learned at Gatton?
One of the most critical things that I learned at Gatton was the value of effective communication. Whether that be to your patients, your colleagues, your peers, being able to communicate to each of those groups successfully is key and something that Gatton really allowed me to develop while I was there.
What is your favorite memory of your time at Gatton?
It is truly hard to pick just one, but the lasting friendships I developed while at school are really special to me. I also will always remember my APPE rotation to Ethiopia, where my father also got to serve with me.