Why Choose Gatton? Learn in a challenging and engaging environment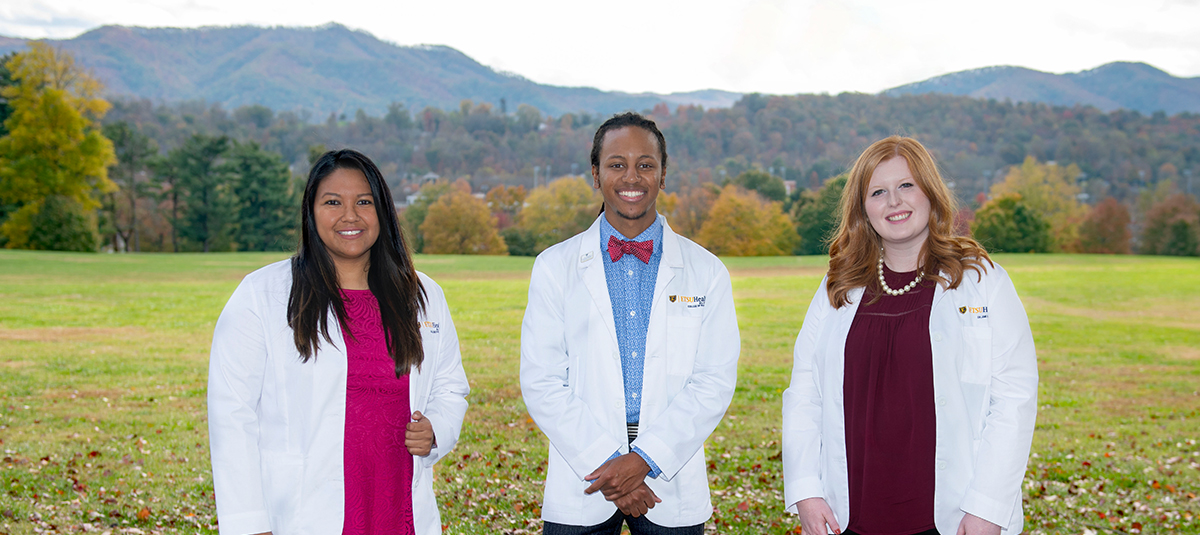 Bill Gatton College of Pharmacy was founded in 2005 as a result of the community uniting in a common purpose to collectively raise up a pharmacy school to train students of this region. Over the last decade, Gatton College of Pharmacy has grown and matured from a regional to a national presence and has enrolled high quality students from across the country. Our students, faculty, and student organizations are the proud recipients of national awards and accolades for service, scholastic achievement, and clinical training.
The mission of Bill Gatton College of Pharmacy is to train progressive pharmacists that improve healthcare, focusing on rural and under-served communities. Our graduates have the tools and skills to practice anywhere in the country, ranging from large metropolitan areas to rural America. Our curriculum is well-integrated between the pharmaceutical and clinical sciences and produces graduates who are highly competent and competitive in the marketplace in securing jobs, pharmacy residencies, and postgraduate positions in the pharmaceutical industry. Bill Gatton College of Pharmacy has quickly become a highly respected academic institution, and at the center of our educational mission is our students.
Nationally Recognized
Hailing from over 30 states, our students choose us in order to learn in a challenging and engaging environment, to connect with caring faculty and staff, and to grow professionally through pharmacy organizations. Faculty members with extensive experience teach an integrated curriculum that equips our students with mastery-level knowledge and skills necessary to become competent pharmacists. Gatton students also have the opportunity to pursue a dual degree and earn a PharmD/MPH or PharmD/MBA, earn a BS in Pharmacy Studies through our degree completion program, and learn to practice patient care as members of an interprofessional healthcare team within the Academic Health Sciences Center at ETSU.
Community
Our college-wide open-door approach to education and administration fosters a culture that is welcoming and nurturing for all, especially our students. Small class sizes and one-on-one availability with faculty mentors contribute to a family environment and a focus on learning. Our culture is admired by the pharmacy community because we know our students, we care about and respect our students, and we develop our students to be progressive pharmacists that improve healthcare. According to our students and alumni, we are the "Gatton Family."
The Mountains are Calling
The college, which sits on a scenic VA campus in beautiful Northeast Tennessee , is part of the only Academic Health Sciences campus in the state of Tennessee with five affiliated colleges—Pharmacy, Medicine, Nursing, Public Health, and Clinical and Rehabilitative Sciences. The richness and diversity of the academic offering in the Health Sciences gives ETSU the advantage of being a leader in interprofessional education, which is fast becoming the standardin healthcare education and practice. The new Interprofessional Education and Research Center sits adjacent to Gatton College of Pharmacy and provides our students with additional classroom space, high fidelity simulation labs, and standardized patient experiences.
Leadership, Service, and Professional Growth
Bill Gatton College of Pharmacy supports six professional organizations, three pharmacy fraternities, one honor society, one pharmacy leadership society, and one faith-based special interest organization. Our students lead a national award-winning chapter of Generation Rx, serve in national leadership roles, attend professional meetings throughout the country, and impact our region through community outreach. Learn more.
Collaboration in Real World Research
Thirty percent of our students are involved in real world research ranging from cancer studies to prescription opioid abuse, and many pursue the Concentration in Pharmacy Research, a program allowing our students to demonstrate excellence in basic or clinical research. Learn more.
International Study
Our students have the opportunity to select an APPE rotation in Ireland, Scotland, or Hungary. The exchange program also enables Gatton students to interact with and learn from the visiting pharmacy students during their stay in the United States. Opportunities to participate in medical mission experiences also exist. Learn more.
The Voices of Our Students
Our students hold voting positions on most college committees, and class officers serve as liaisons between the class and the college administration. Our goal is to maintain one of the strongest student-centered pharmacy programs in the nation. We listen, respect, and respond to our students, who are valuable change agents in the college.
Useful Links